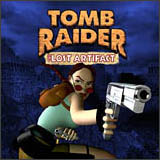 Initial Release: March 2000
Platforms: Windows, Macintosh.
Spoiler-free Synopsis: The Lost Artifact continues where Tomb Raider III left off. Immediately following the mad Dr. Willard's demise, Lara Croft discovers his billfold. Inside is a cryptic telegram urging him to return to Scotland immediately to take delivery of a fifth meteorite artifact. Lara sets out to retrieve the stone, rumored to be the legendary Hand of Rathmore, following a trail that takes her from Willard's subterranean laboratory to the Paris Catacombs...for a hazardous reunion.
Unlike the Unfinished Business and Golden Mask, this is a separate, stand-alone game, rather than an expansion pack, and it's not available for free.
If you're having trouble finding The Lost Artifact in stores, try eBay,
which often has new and good used copies available for decent prices. Amazon (paid link) is hit-or-miss, since it's usually only available from third-party sellers, but you might get lucky. If you can't find it, you're welcome to contact me. I try and buy a few whenever I see them on sale.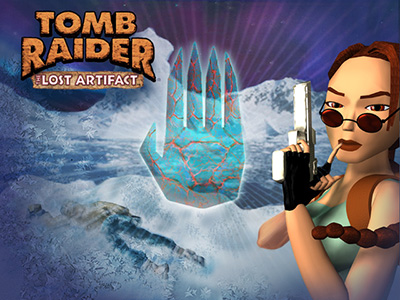 Saving Your Game: You can save your game as often as you like. However, there is a bug that may prevent you from saving at all. Fortunately this is easily fixed. See the bug note at the start of the walkthrough for details. (PC and Macintosh savegame files are available in case you make a bad save, want to skip a level, etc.)
Secrets: There are three secrets in each level except the last, which has none. Unlike previous games, the secrets in The Lost Artifact are more like side quests or hidden areas than just single pick-ups. As in TR3, a chime sounds when you locate a secret. The stopwatch in the main inventory ring indicates the number of secrets in the current level and how many you've found so far. This also appears on the statistics screen at the end of each level. Finding them all does not unlock any bonuses. As always, my walkthrough includes the location of all secrets.
Classic Tomb Raider Games on New Systems: This game was designed for Windows 98 but can be patched to run in newer versions of Windows. See this page for help Installing The Lost Artifact on Windows 8.1 or 10 PCs. See the TR3 Downloads page for other operating systems. For help running the Macintosh version on newer systems, visit MacRaider.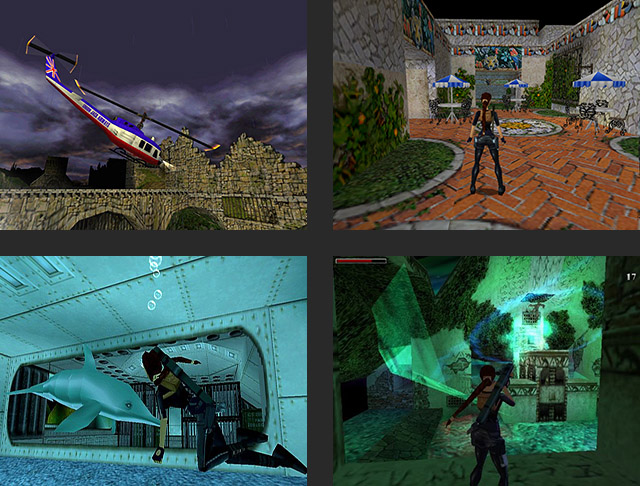 Becoming an Expert Raider
Controls are the same as in Tomb Raider III. If you need a refresher, check out my TR3 Controls and Gameplay Tips & Strategy pages. They include pointers on moving Lara through her environment, conserving health and ammo, using the menu and inventory systems, and much more.
Tomb Raider: The Lost Artifact Walkthrough/Strategy Guide
Training Level
Lara's Home
(Same as in TR3, includes
treasure room, assault course
and racetrack)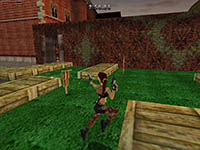 Scotland
Level 1: Highland Fling
Level 2: Willard's Lair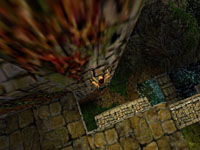 Channel Tunnel
Level 3: Shakespeare Cliff
Level 4: Sleeping with the Fishes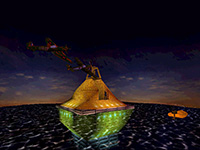 Paris
Level 5: It's a Madhouse!
Level 6: Reunion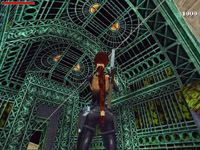 Some screenshots courtesy of Katie's Tomb Raider Site and Phil Campbell Design.