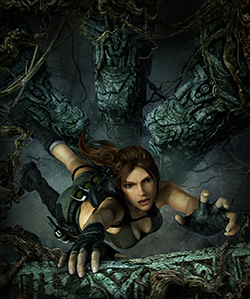 Get a grip! Download a Tomb Raider savegame file.
These Windows PC save files were made using the North American DVD version of the game patched to version 1.1. As far as I know, they are compatible with other DVD versions, whether patched or unpatched, and according to my sources they work with the Macintosh version as well. I don't know if they're compatible with the Direct2Drive, Steam or GameTap downloads.
Click on the name of each level to download a collection of saves for it. Click here for Windows installation instructions or Macintosh instructions. (These are also included in a text file with each download.) You'll also find a few individual save files linked to particularly difficult sections in the walkthrough.
LEVEL 4: SOUTHERN MEXICO
LEVEL 5: JAN MAYEN ISLAND
LEVEL 6: ANDAMAN SEA
LEVEL 7: ARCTIC SEA
Miscellaneous PC/Mac Saves
Treasure Hunt - All Rewards Unlocked - Game Complete. First checkpoint in Mediterranean in Treasure Hunt mode. Use the menu in Lara's PDA to change levels.
Level Start Autosaves - A collection of autosave files for the beginning of each level in the game. All treasures and relics found, normal difficulty level.