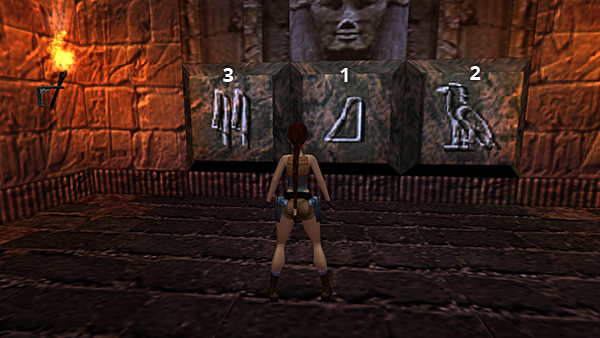 This time, press the hieroglyph tiles in the order hill, bird, reeds.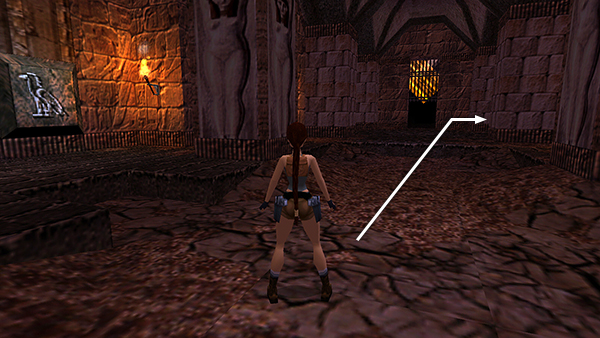 The gate at the southeast end of the hall opens.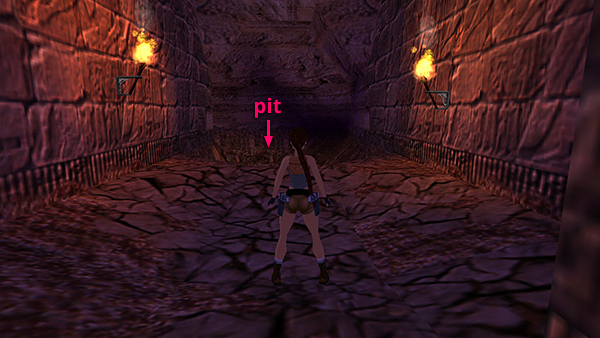 When you enter, the gate closes behind you. Approach the deep pit.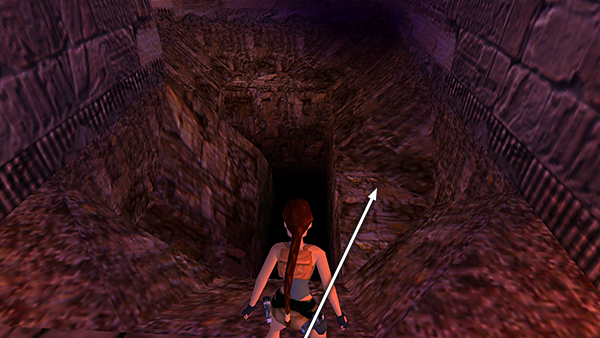 Take a standing jump down to the ledge inside the pit on the right.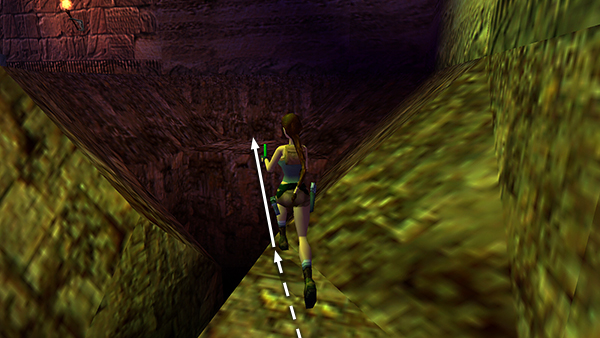 Take a running jump to the ledge ahead (south).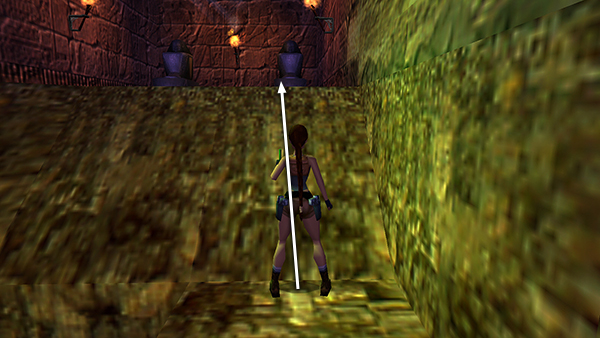 Turn left, walk to the base of the slope, and take a standing jump out of the pit.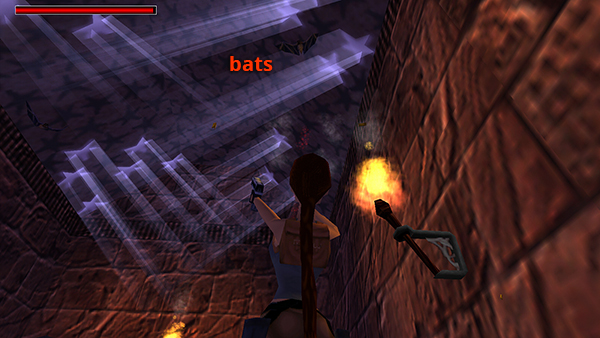 Now you'll meet the traditional welcoming committee of 2 bats.