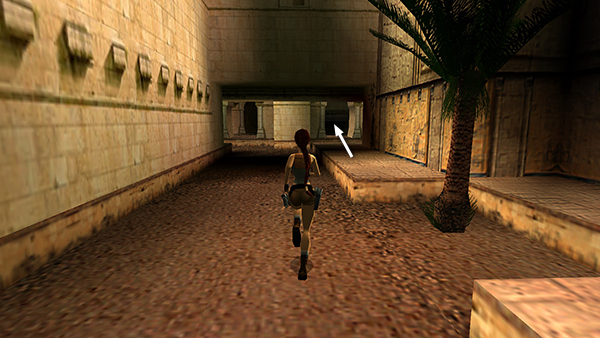 After obtaining the GATE KEY, as described in the previous section, leave the 'EGYPTIAN ADVENTURE' area and return outside to the STREET WITH PALM TREES. (The main walkthrough includes directions.) At the end of the STREET WITH PALM TREES are two arches. Go through the one on the right.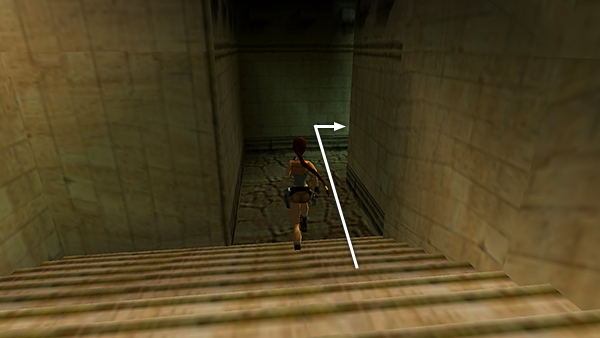 Continue down the stairs then turn right into a room with a pool and ledges.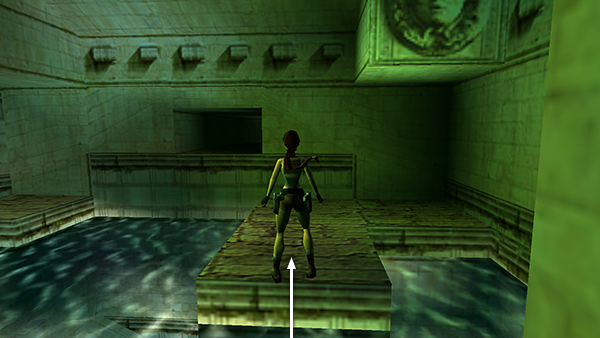 Jump or swim to the ledge directly across from the entrance.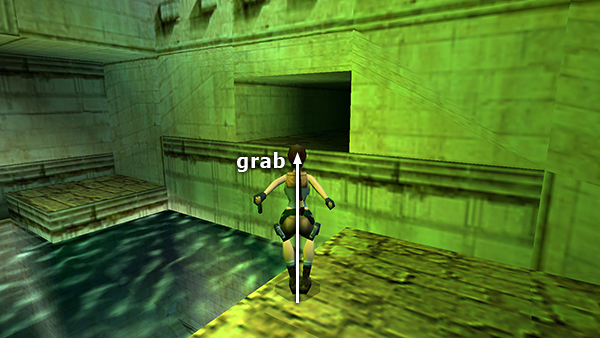 Jump from the left side of this ledge to grab the edge of the crawlspace above the pool.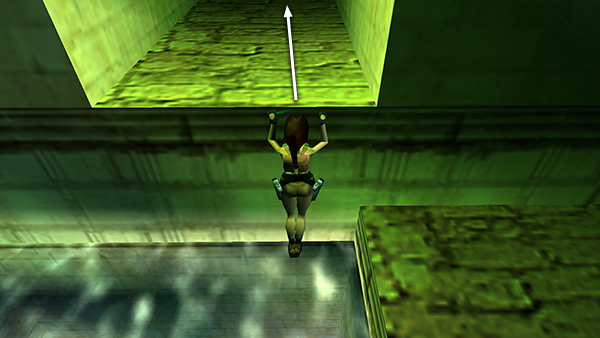 Pull up, crawl through...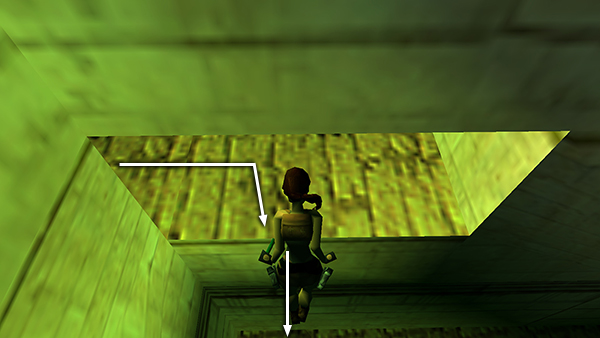 ...and drop into the next room.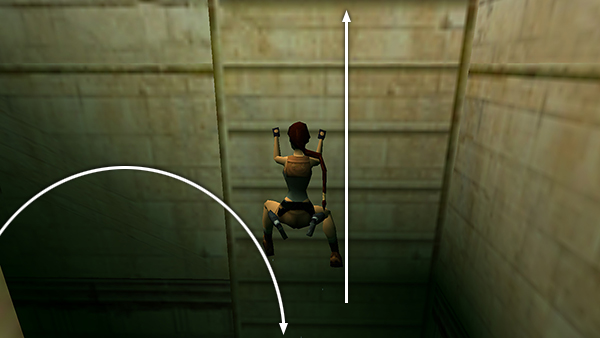 Side flip to the right and climb the ladder.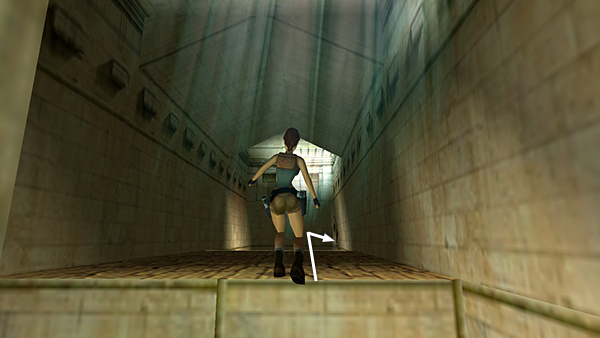 Follow the sunlit hall forward and down the stairs...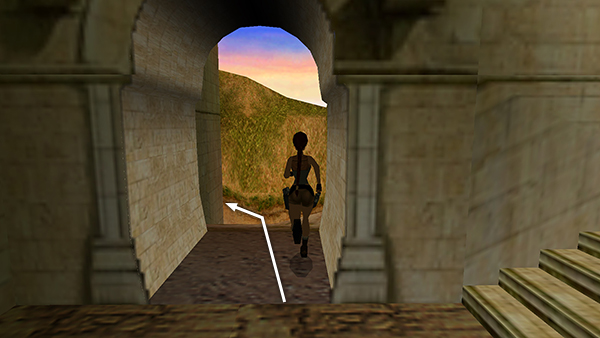 ...to a doorway leading outside. Head up the dunes to the left...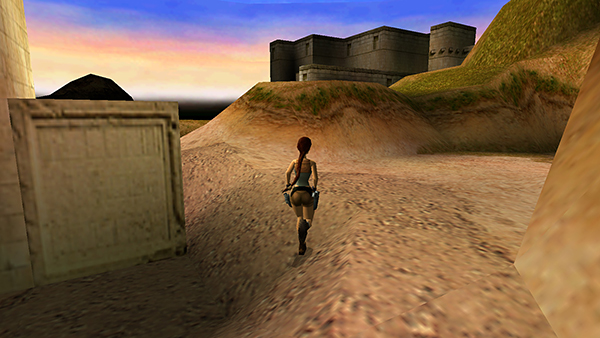 ...and take a look around.