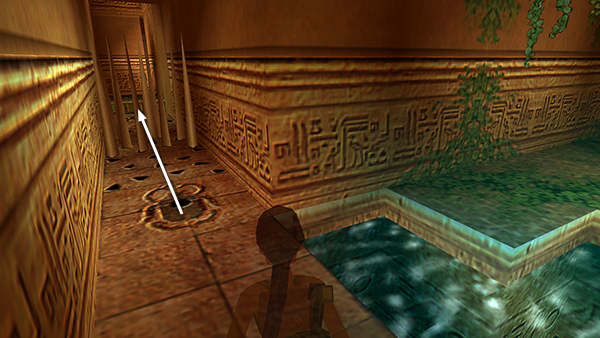 The MECHANICAL SCARAB can only be used 3 times before it breaks. So as long as you only used it once to get through the first spiked hallway, then a second time to deactivate the spikes here, near the small pool, you can still get the secret. Cross over the spikes and retrieve the SCARAB.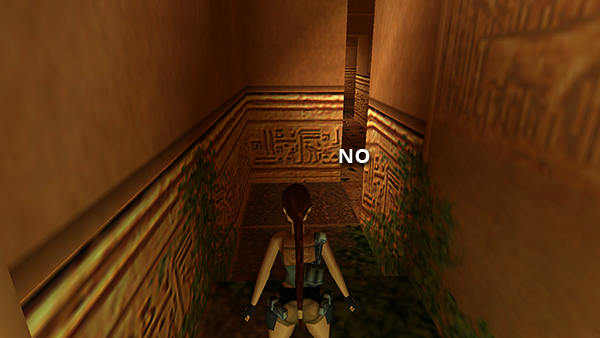 Do not use the SCARAB again to deactivate the next set of spikes. If you do this, you will not be able to get the secret.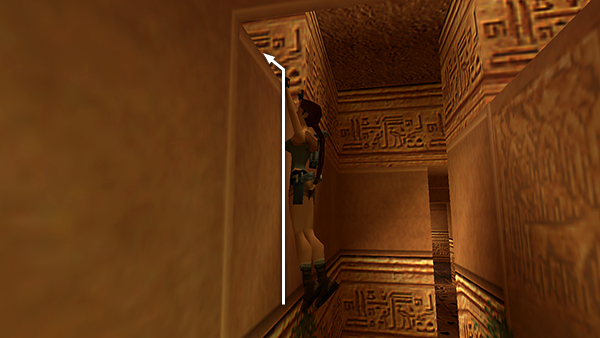 Instead, pull up into the opening on the left.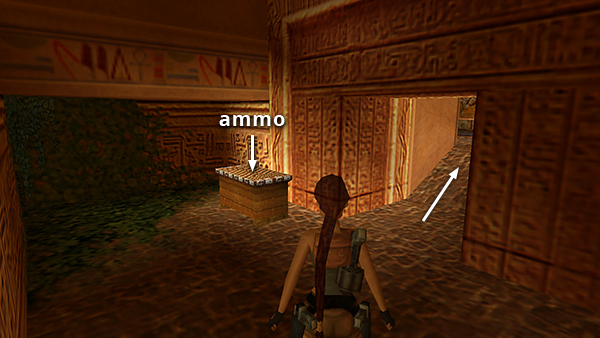 Shoot the hollow bench to get a quiver of normal arrows. Go up the ramp to another small room with a scissor-blade trap in the doorway.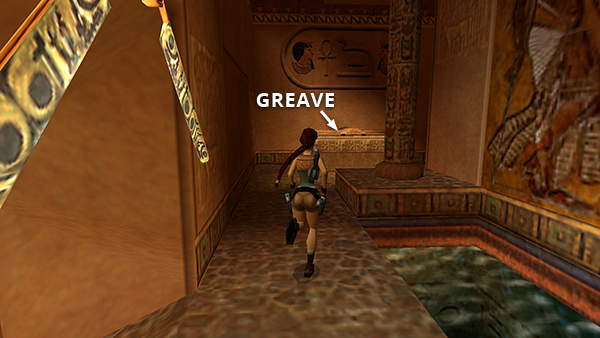 Open the sarcophagus to get the RIGHT GREAVE of the ARMOR OF HORUS.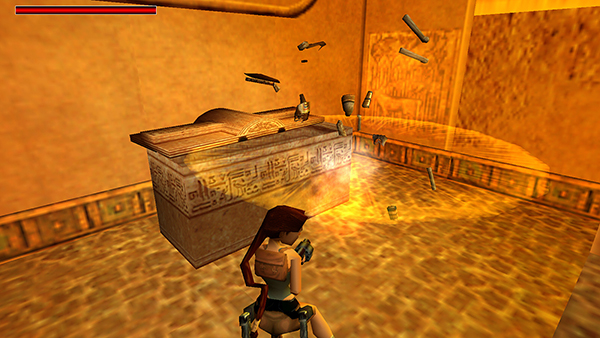 Deal with the skeleton that rises out of the floor to the right. (You can blast it into the small pool if you like.)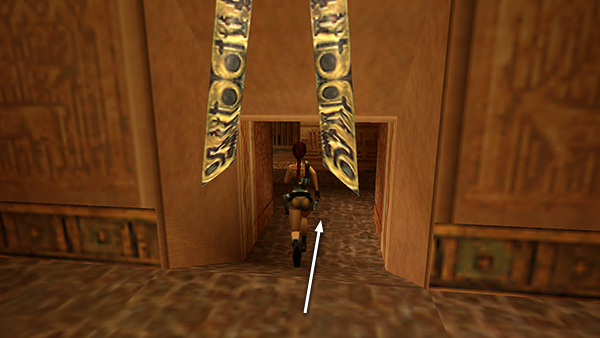 Then exit carefully, running between the blades just as they begin to open. Return down the ramp.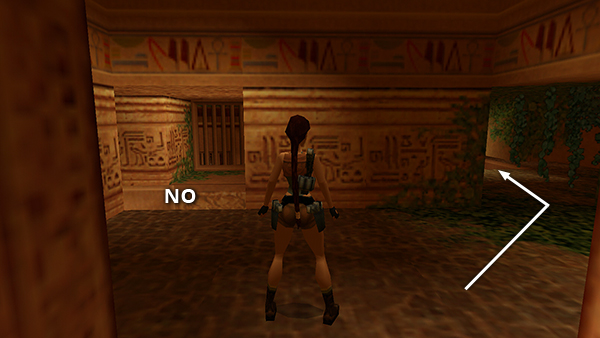 Do not drop back down into the hallway with the spikes. Instead follow the greenery-lined hallway to the right...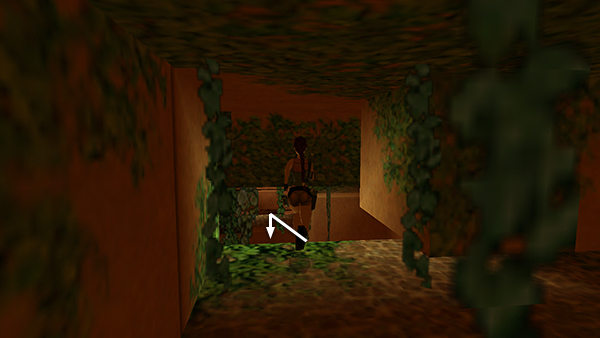 ...and drop into the ROOM WITH THE L-SHAPED PIT AND BARRED WINDOW.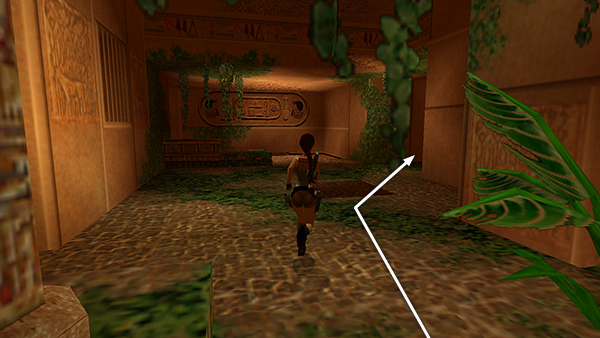 Run forward and into the alcove on the right.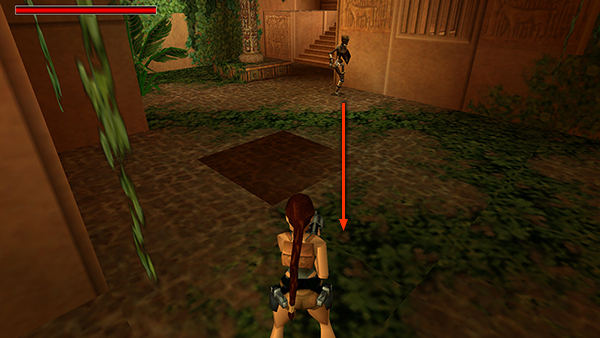 Roll and ready weapons as a skeleton appears on the other side of the room. If you want to use explosives to blow it up, wait for it to move out into the middle of the room.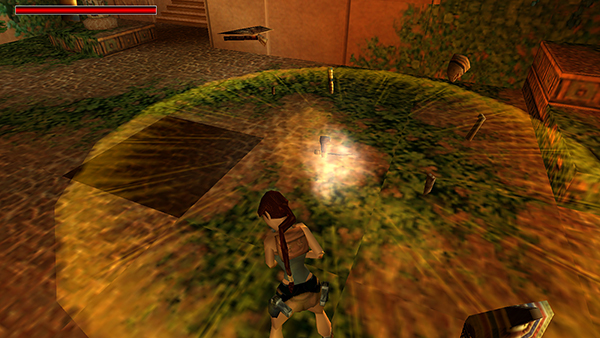 Then blast it. Otherwise you'll risk blowing up a pair of hollow benches in the room on the other side of the wall, preventing you from getting the items inside. (You can also lure the skeleton to the L-shaped pit in the southwest corner and blast it into the pit with the shotgun, not shown.)