The Hidden City – Challenge: High Diving
If you played Rise of the Tomb Raider and had a rough time with the High-Dive Challenge in the Geothermal Valley, fear not. The swan dive controls are much improved in this game. Just find one of the designated diving platforms, shown in the screenshots below and marked with red dots on the annotated level map. Stand near the edge of the platform, jump forward and immediately press Duck, Fire, or Alt Fire to dive.
Keyboard and mouse: W + Space then C (or Left Mouse or Right Mouse)
PS4: Forward + X then Circle (or either trigger button)
Xbox: Forward + A then B (or either trigger button)
The timing is of the button presses is more forgiving than in the last game, and being able to use a variety of controls helps a lot. You only need to do 4 high dives to complete the challenge, but there are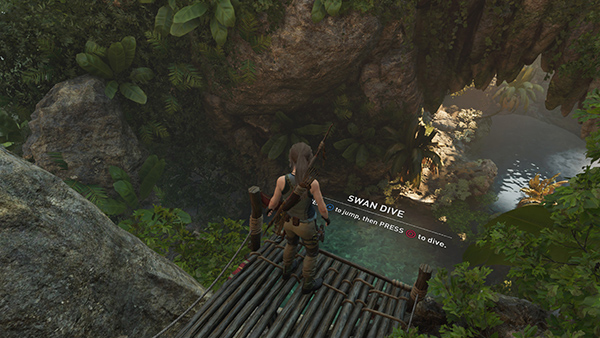 The first diving platform is above the pool where you first enter Paititi from the Trial of the Eagle. Don't worry if you missed it. There are more platforms in the city than you need for the challenge.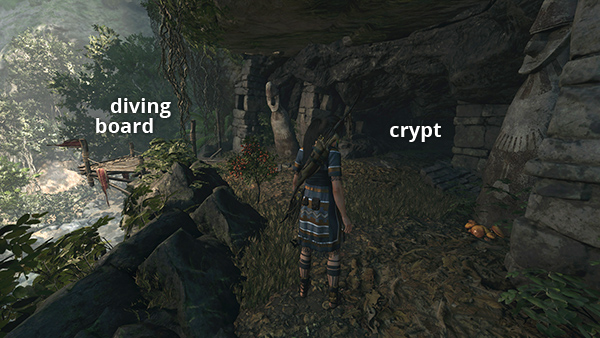 There's another diving platform near the entrance to the Crypt of Chuki, the Weaver, in the ABANDONED VILLAGE. You could do this dive when you first enter Paititi, but I cover this crypt later after obtaining the ROPE ASCENDER and REINFORCED KNIFE UPGRADE to save backtracking.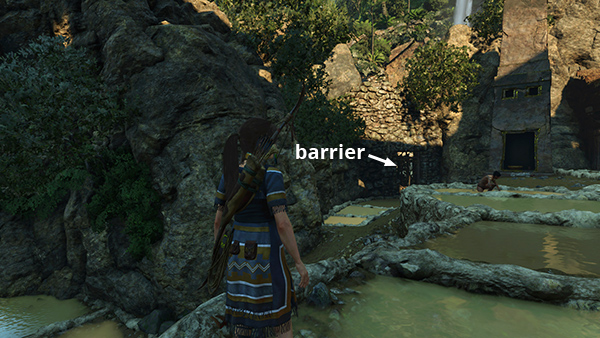 A third diving platform can be found in the northeast part of Paititi, in the area with many small, terraced pools. You'll need the REINFORCED KNIFE UPGRADE to cut down a braided rope barrier in front of the platform.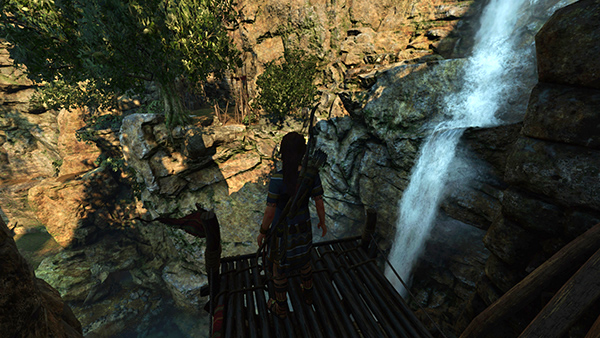 Then you can dive into the river below the high waterfall.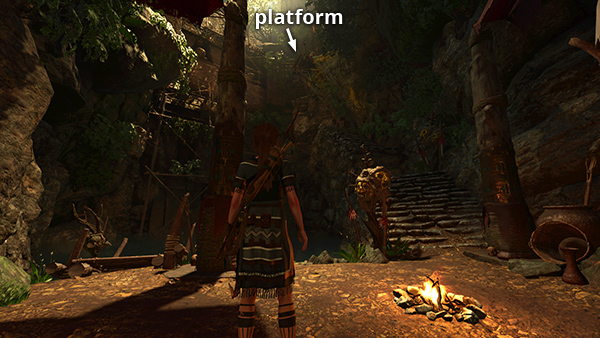 Another diving area is near the Temple of the Sun Challenge Tomb at the south end of the city. It's on a ledge high above the Temple Path Base Camp.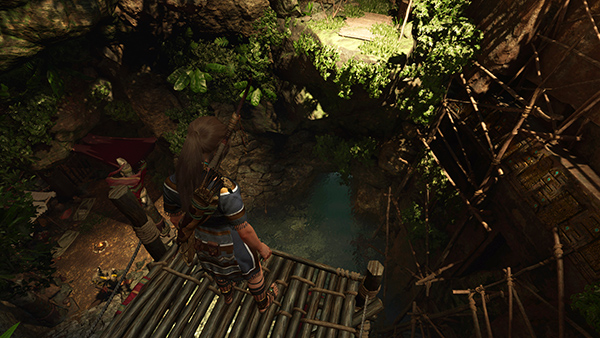 Climb the stairs and ledges to reach it. Take the dive before or after exploring the tomb. The tomb walkthrough has details.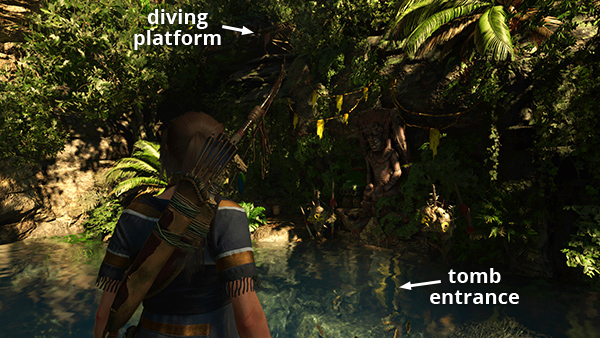 There are 2 diving platforms near the entrance to the Path of Battle Challenge Tomb, west of the city. One is almost directly above the tomb entrance. It's possible to reach this platform from the ledges as you climb up near the waterfall but much easier if you wait until you explore this area during part 3 of the Hearts and Minds Side Mission. By that point, you may have already completed the challenge.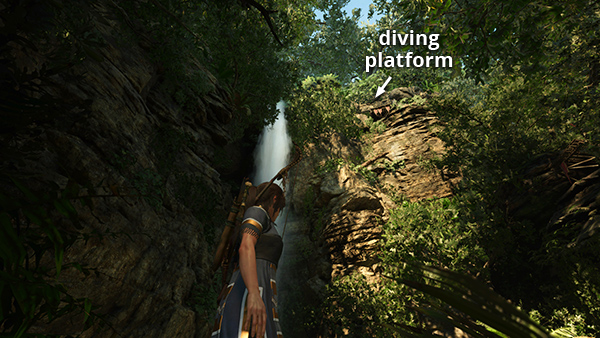 The other platform in this area is higher up the cliff, at the entrance to the nearby Crypt of Ollanta, the Potter.
You can complete the challenge without these two dives, but they are covered later in the walkthrough when you explore the tomb and crypt.