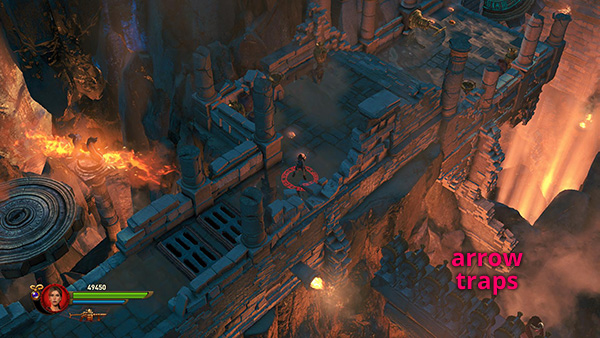 If you didn't destroy the arrow traps and pick up the second red skull, as shown in the previous section, move to the gap in the right wall just beyond the deactivated flame vents.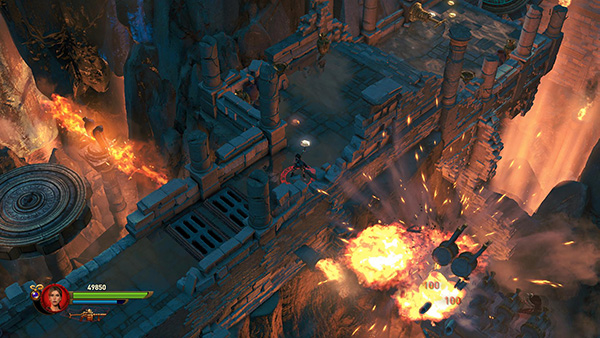 Use grenades or rockets to blow up the arrow traps.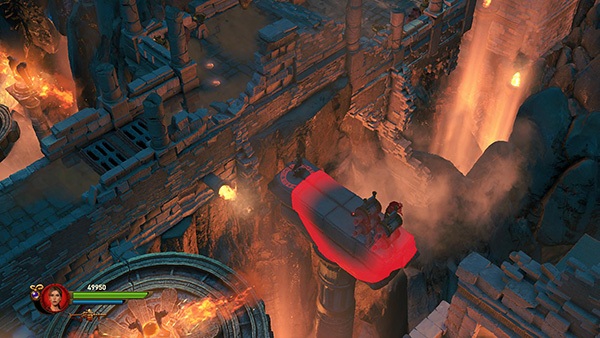 You can destroy them all this way or just destroy the first few and then jump across and finish the job with remote bombs.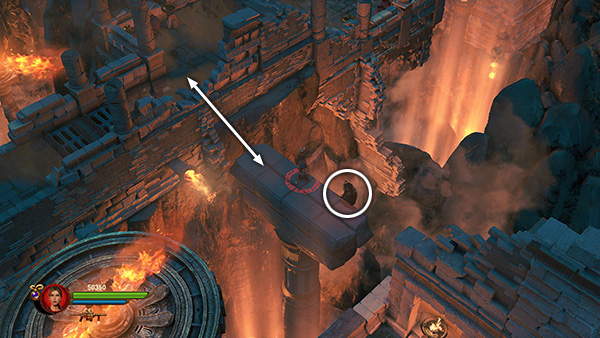 Then pick up the red skull (2/5) and jump back to the walkway.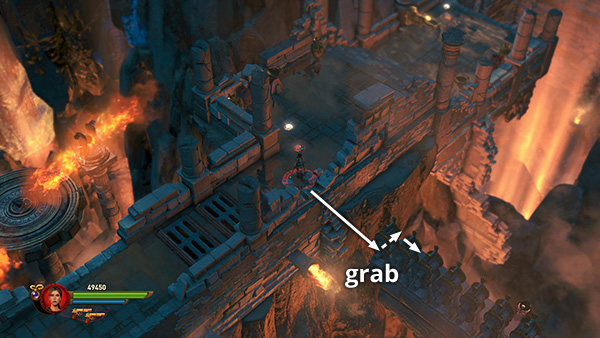 If you're out of ammo, you can instead jump toward the arrow traps and grab onto the ledge below the nearest one. Shimmy a little to the right (i.e., toward the back of the row of traps) and pull up.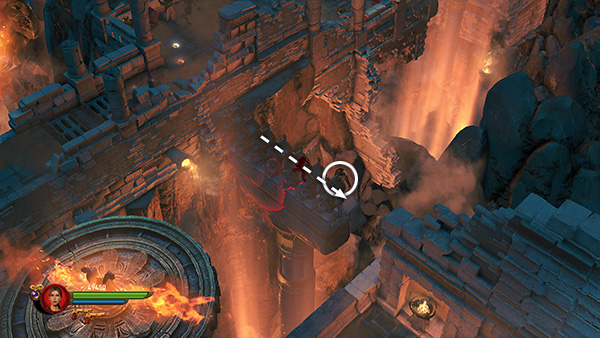 Then you can walk behind them to get the red skull...



...and destroy the traps with remote bombs.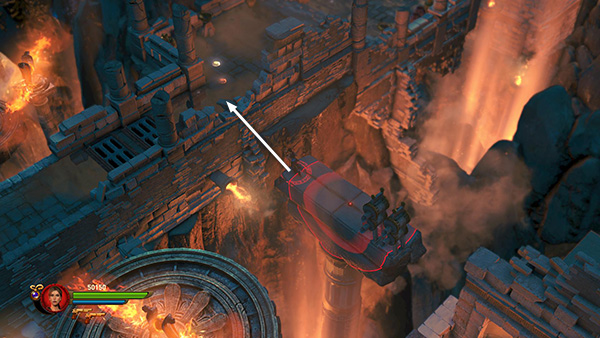 Just be sure to jump out of the way before detonating or your character will be flung into the abyss.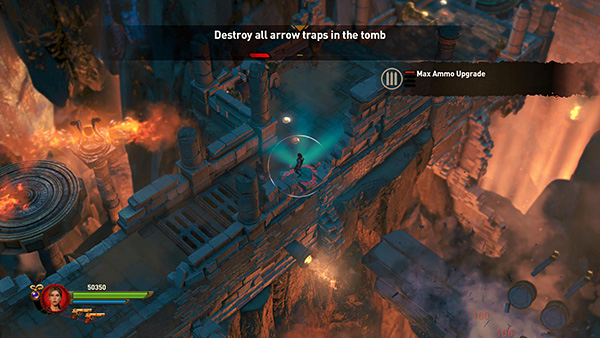 The reward for destroying all the traps is a MAX AMMO UPGRADE.