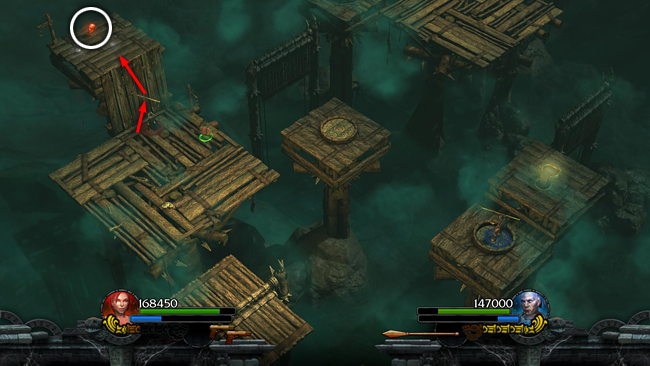 Totec should then throw a spear into the wooden wall on Lara's platform so she can reach the red skull (6/10) and gems on the ledge above.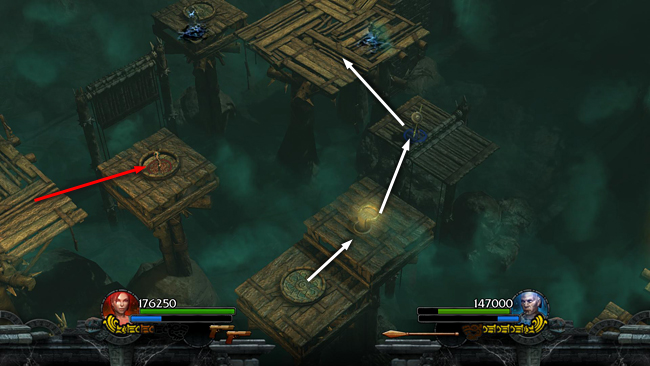 Lara should then hop over to the platform with the circular pressure pad just to the right (E). This raises the folding platform to the NE of Totec's position. He can then climb up past the golden ring, jump onto the folding platform and then jump from there to the solid platform to the left. Two shamans now appear. Each character can deal with one of them.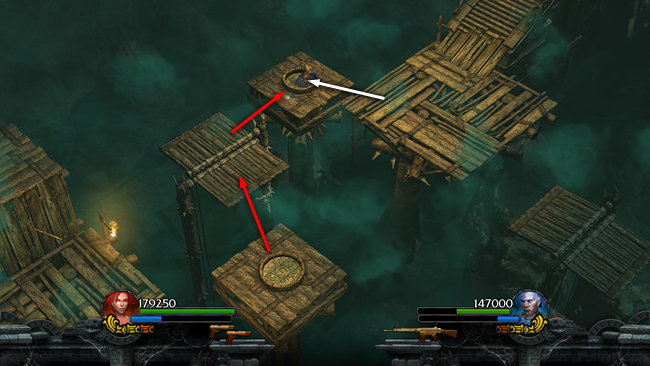 Afterward Totec should jump down onto the round pressure pad on his left. This raises the folding platform between him and Lara. She can then jump over to Totec's location.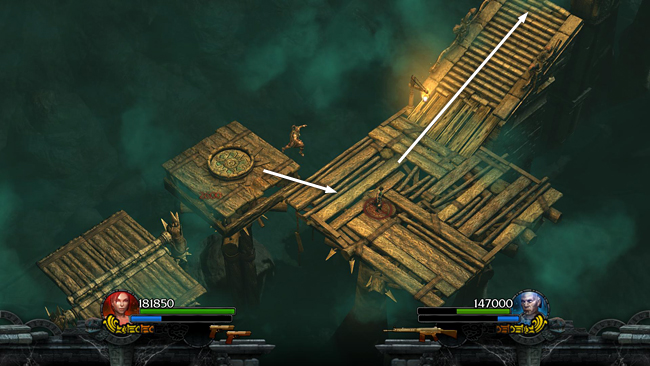 Now both can jump back to the larger platform and head up the stairs.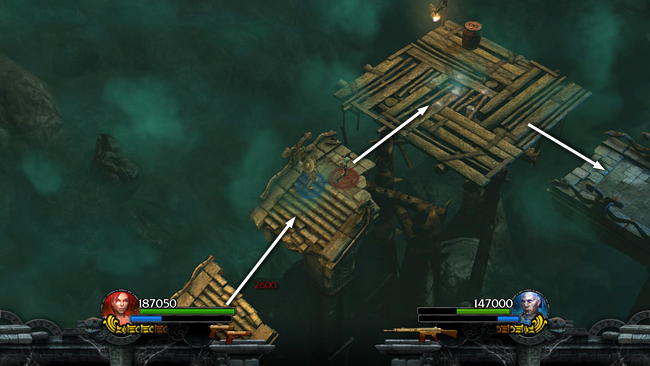 Jump the gaps and pick up some gems on the platform with the TNT barrel.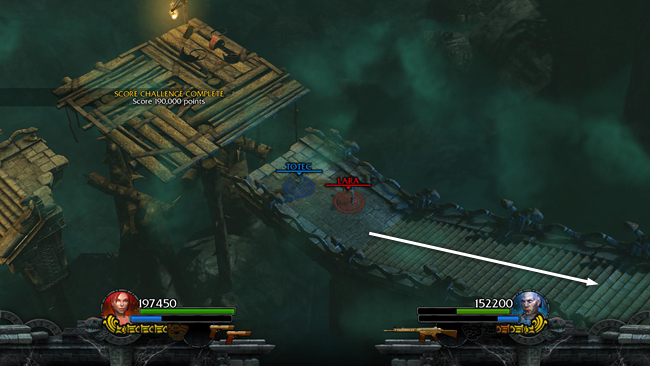 Then head to the right (SE) and up the stone steps to the exit.


[Part 1 |Return to the Twisting Bridge Walkthrough]