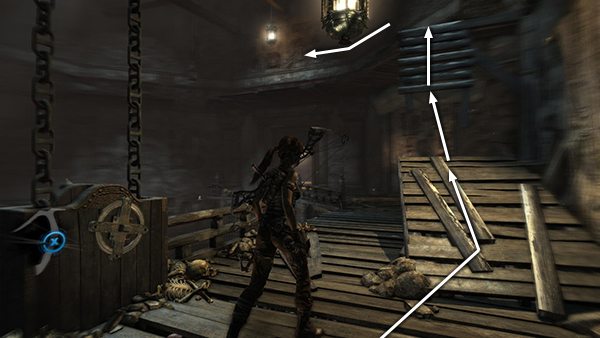 Climb back onto the upper ledge and move around to the middle, so the cage is directly between Lara and the exit.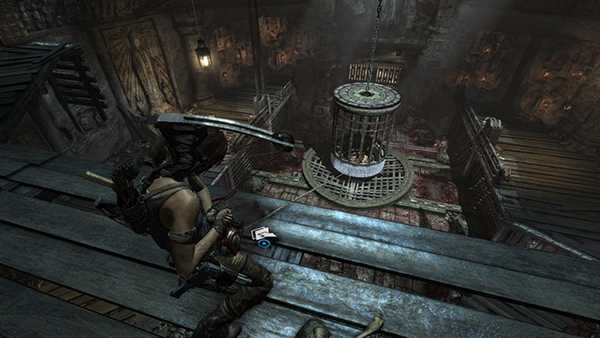 Once again, use a rope arrow and the rope ascender to pull the cage toward you.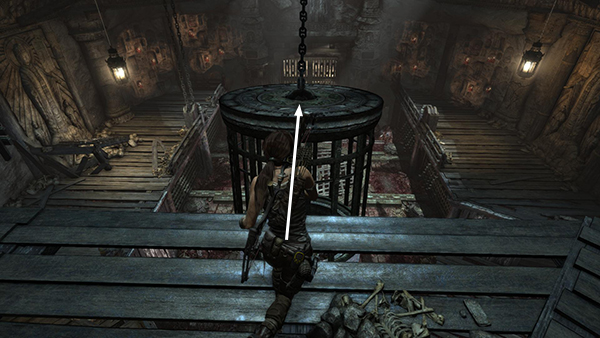 As soon as Lara releases the rope and before the cage can swing away, jump on top of it.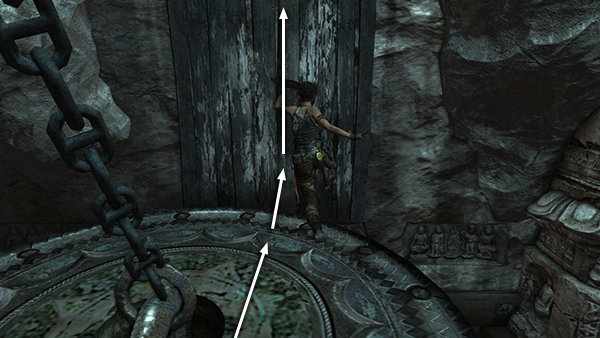 As it swings across the room toward the exit, move to the opposite edge of the cage. When it gets close to the wall, jump forward and jump again to scramble up the painted wall into the opening.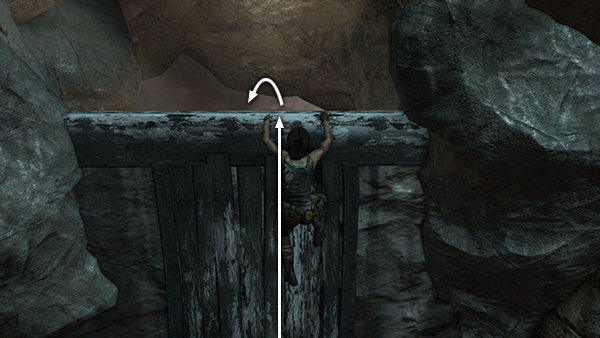 Lara automatically climbs through and drops down on the other side.
If you don't make it the first time, just climb back onto the high ledge and try again until you get it.