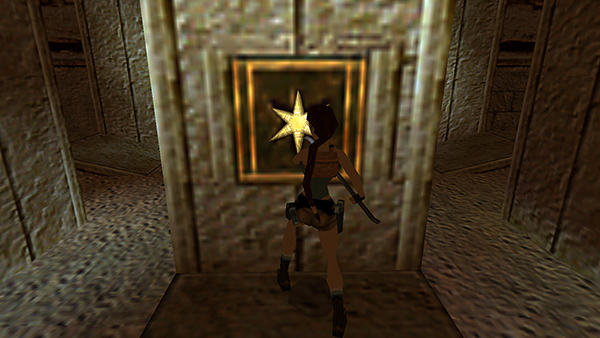 After defeating the mechanical man and taking the first GOLDEN STAR, as described i the main walkthrough...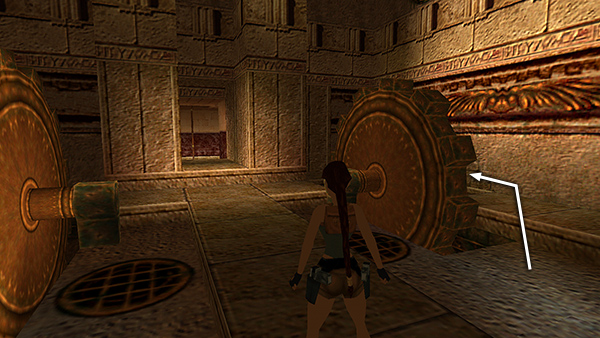 ...turn around to face the two huge gears. Move behind the gear on the right into the southeast corner.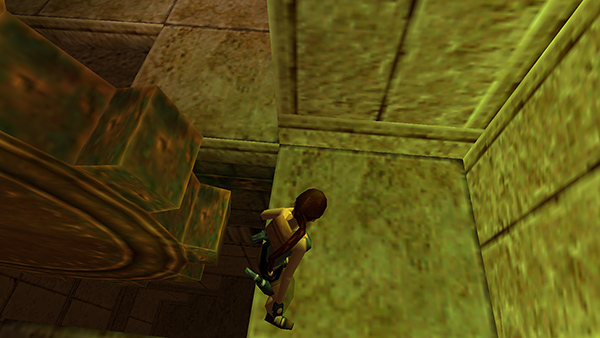 Stand at the edge of the opening with Lara's back toward the edge of the moving gear.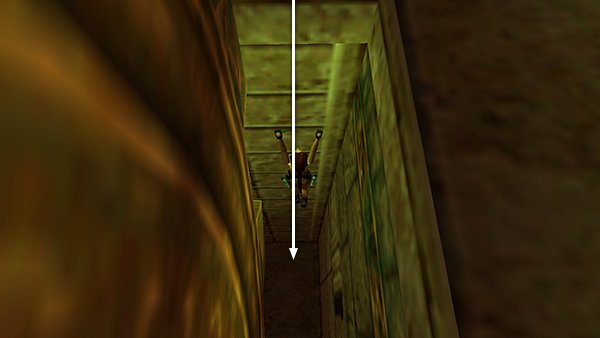 Drop back and grab the edge. Then climb down the ladder into the pit.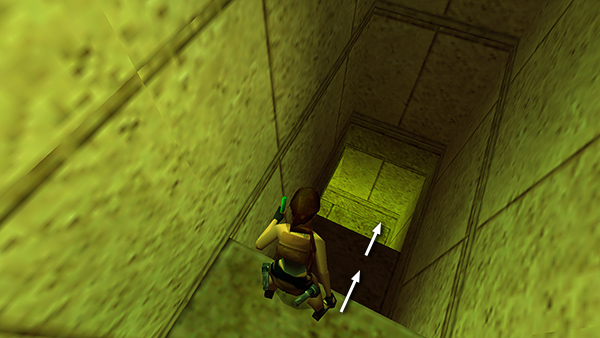 Drop down twice to find SECRET #1 (50/70)...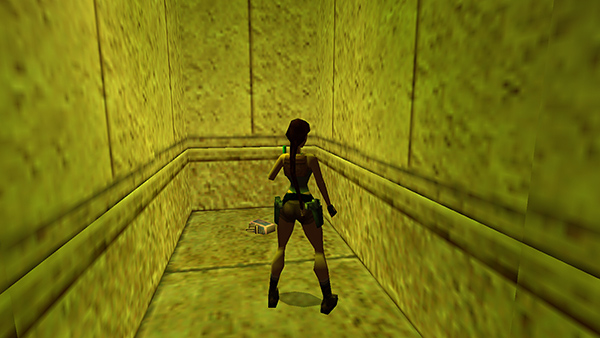 ...a small medipack, revolver ammo, and Uzi clips. Climb back up the ledges and ladders the way you came.