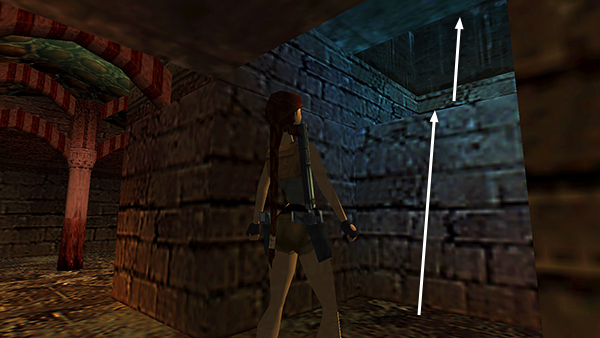 After obtaining secret #1, exit the alcove and turn right. Climb onto the bluish block, then onto the ledge above.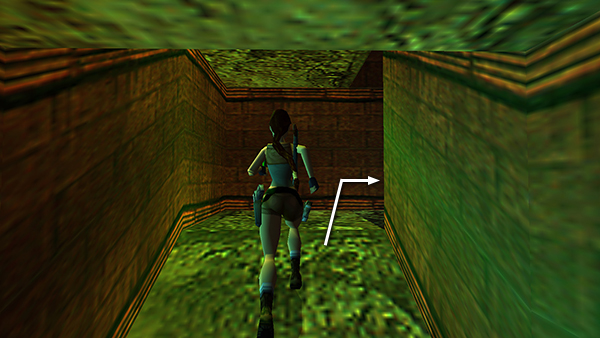 Go around the corner to the right...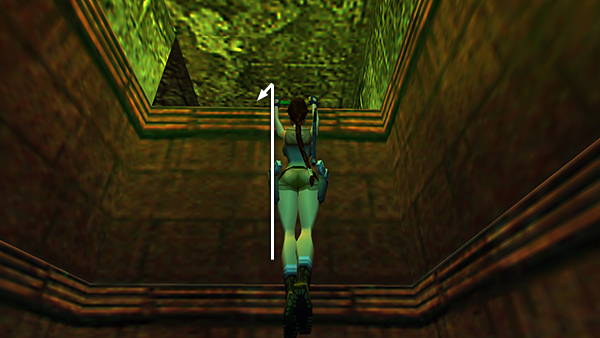 ...and pull up into a crawlspace.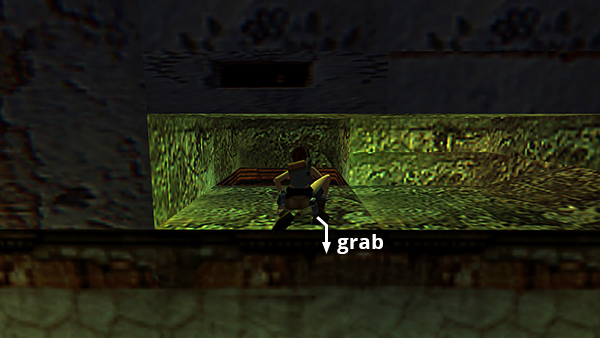 Go through it to emerge on a ledge above the street. Crawl out backwards and hang from the edge.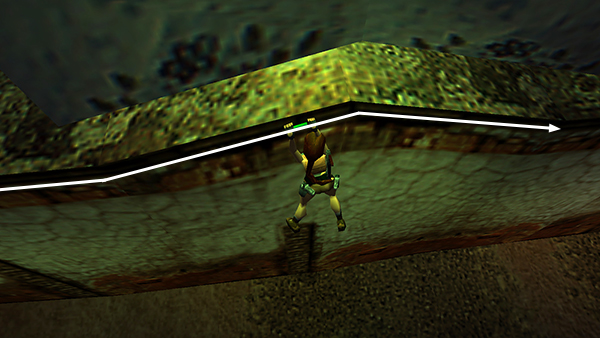 Traverse to the right along the crevice...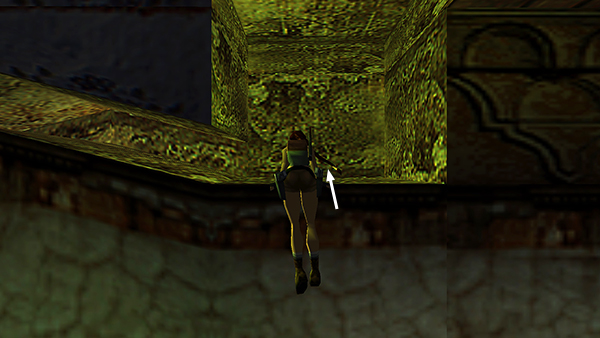 ...until you can pull up and stand.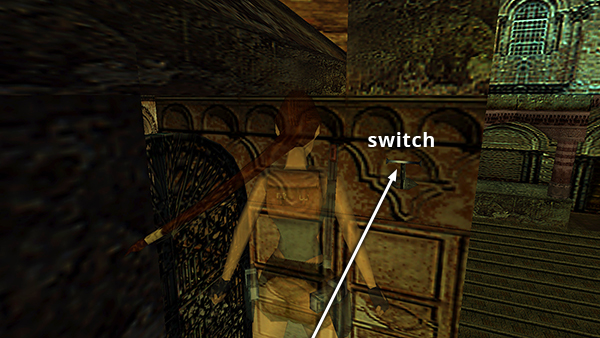 Turn around and Lara should be facing the switch high on the wall near the gate at the beginning of the level. Take a standing jump from the edge to grab the switch...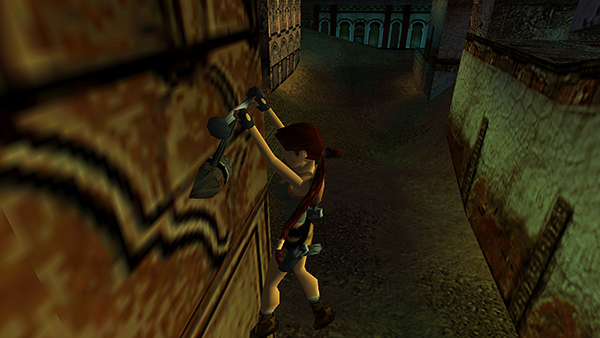 ...and pull it down.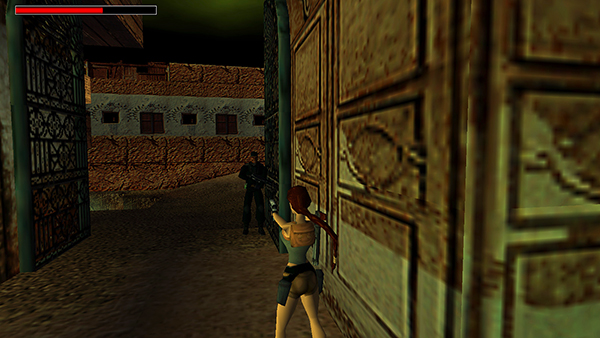 This opens the LARGE IRON GATE. There's a soldier with a grenade launcher just beyond the gate. Kill him...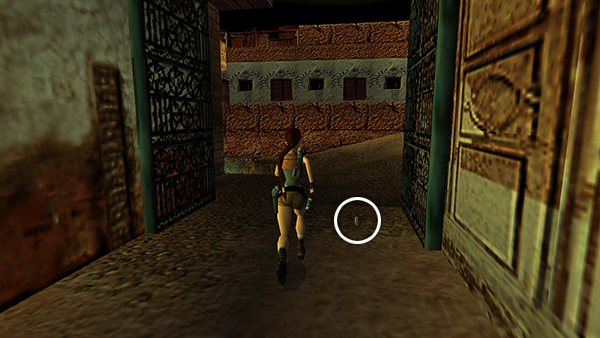 ...and pick up the small medipack he drops.