Trial of the Eagle (part 4)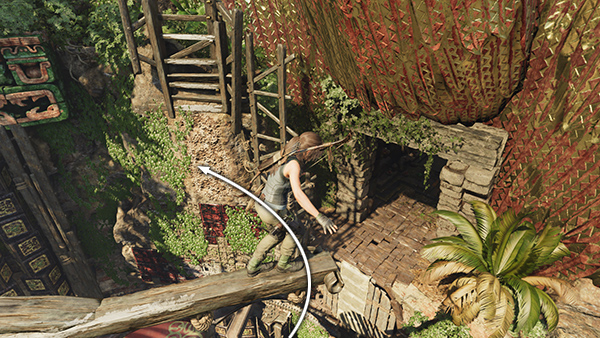 The exit is the wide opening below the the eagle's chest. Unfortunately you can't just jump down there. So walk out to the end of any of the wooden beams supporting the sails. Wait for the beam to pass above the exit and move toward the wooden slats with the climbing wall below.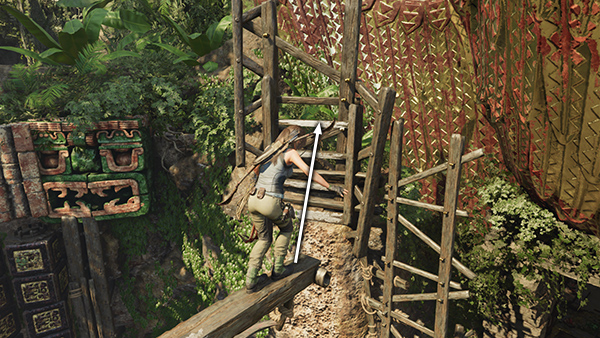 Then jump to grab the highest slat. (You'll probably need to press Interact here to avoid losing your grip.)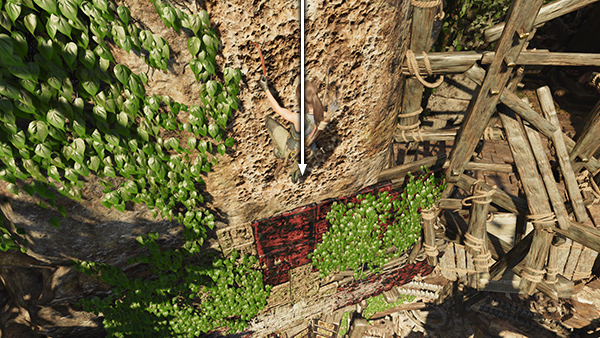 Climb down to the bottom of the craggy wall.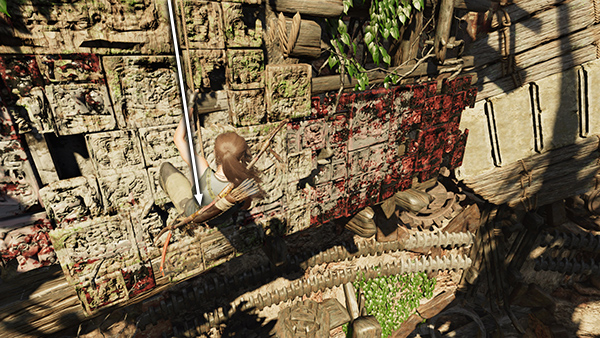 Then rappel down to the wall-running area below. This is pretty obvious if you have Exploration difficulty set to Easy or Medium. If you're playing on Hard, just make sure Lara is hanging roughly level with the rotating ladder off to the right.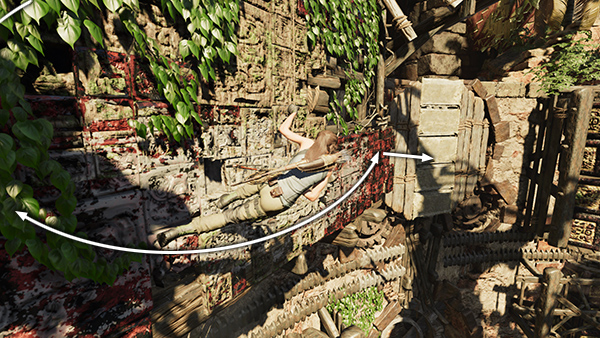 Run back and forth to build momentum and watch the ladder. When it moves into the vertical position, run toward it and jump to grab it.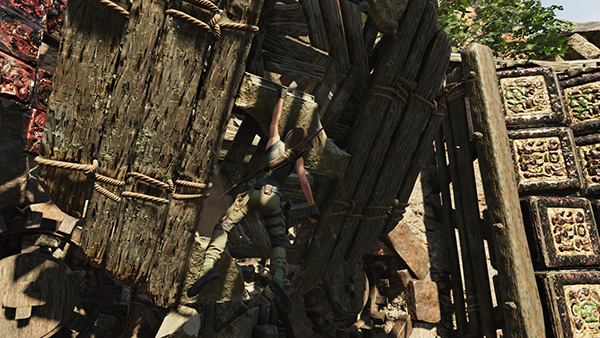 Naturally it can't be that easy. The ladder crumbles and you'll need to press Interact to hang on.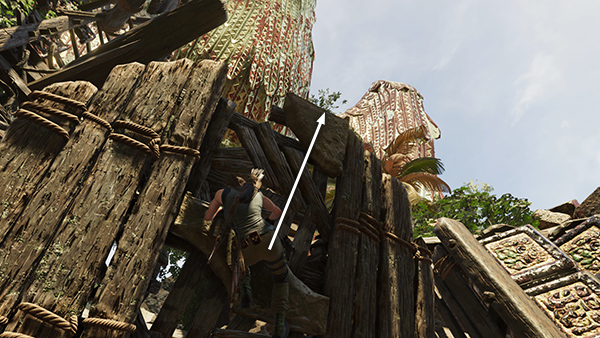 Climb then jump up tor grab the top edge of what was the ladder.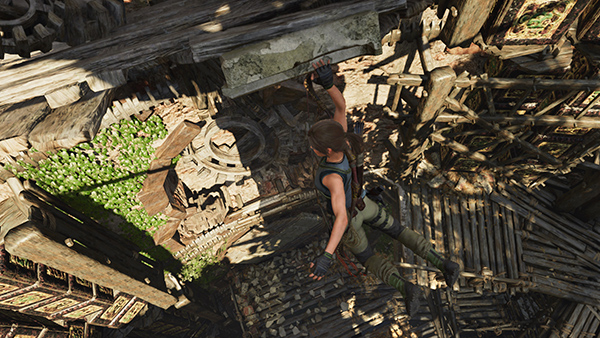 Press Interact for another saving grab as the ledge settles under Lara's weight.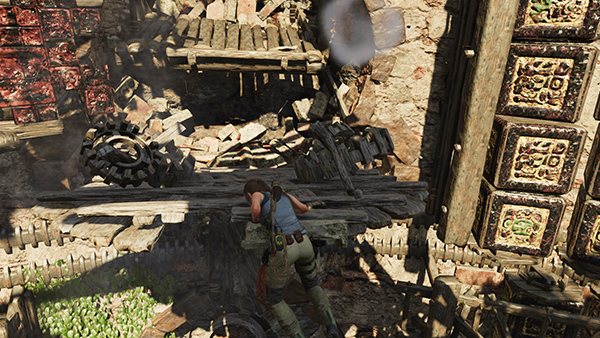 Quickly pull up...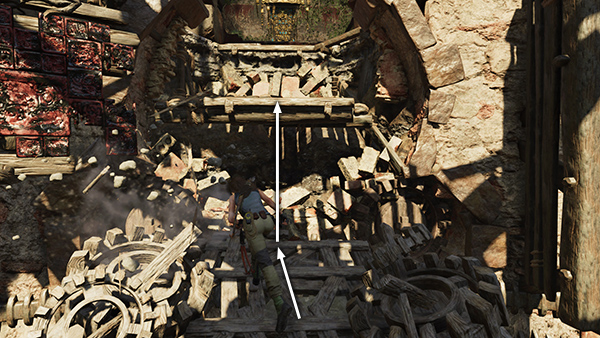 ...run forward, and jump to grab the wooden ledge ahead as the ledge Lara was just standing on collapses.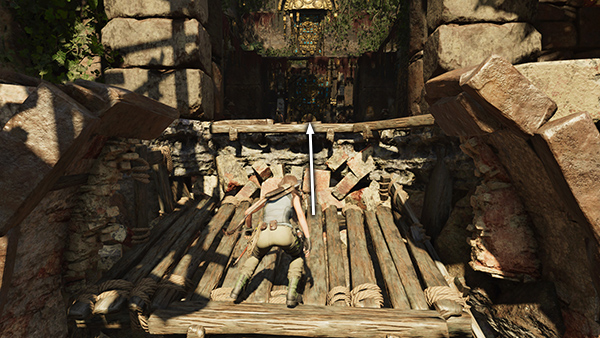 Once Lara is standing on the sturdy, wooden ledge below the doorway, she's safe. Now just climb up into the temple.