Logging Camp Second Visit - Coin Cache and Crypt Entrance Below Hidden Refuge Camp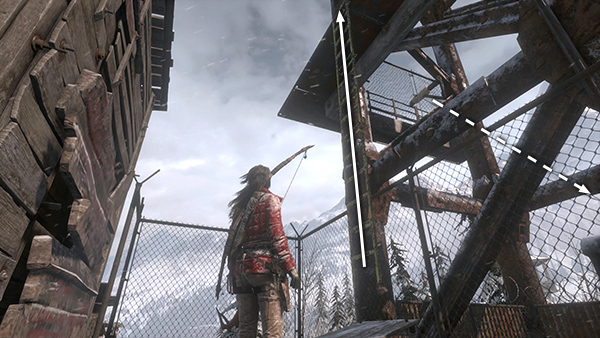 Assuming you deciphered the monolith near the Communications Tower Base Camp earlier, there's a coin cache (2/9) buried on one of the ledges below the Hidden Refuge Base Camp.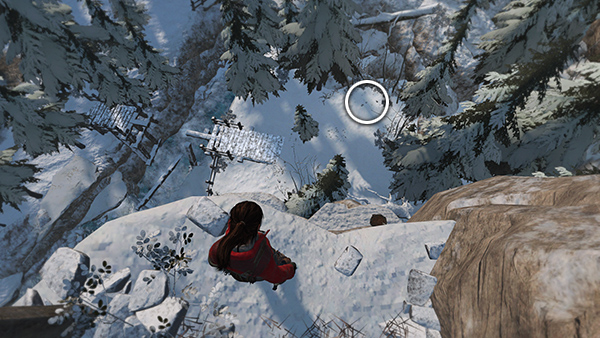 To get there, drop down off the ledge just southeast of the campfire.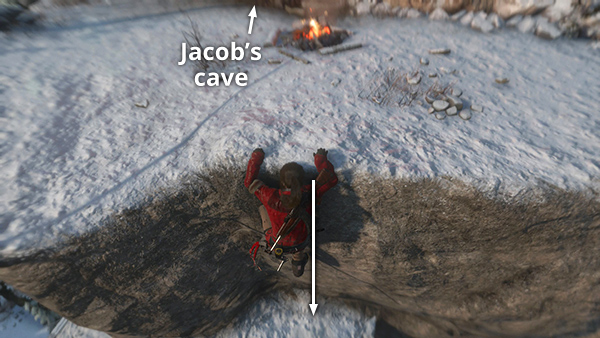 Drop down again to the ledge directly below...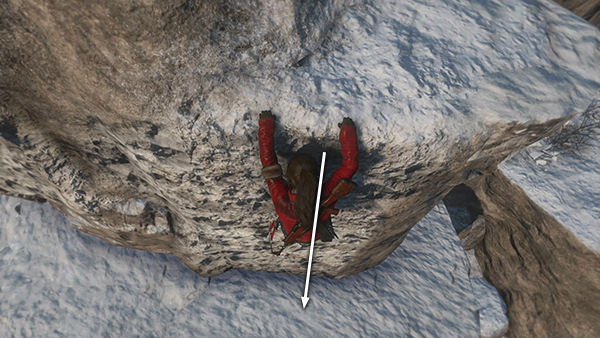 ...and follow it to the left end.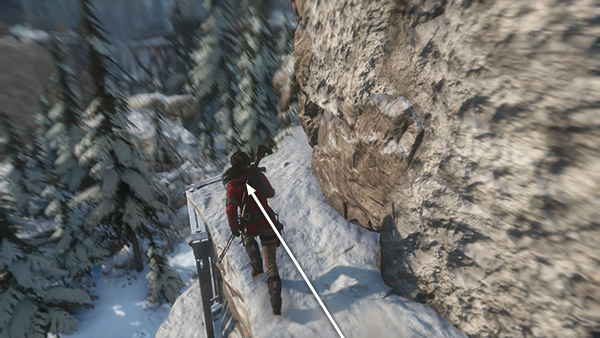 Drop down three more times to reach the little clearing with the cache.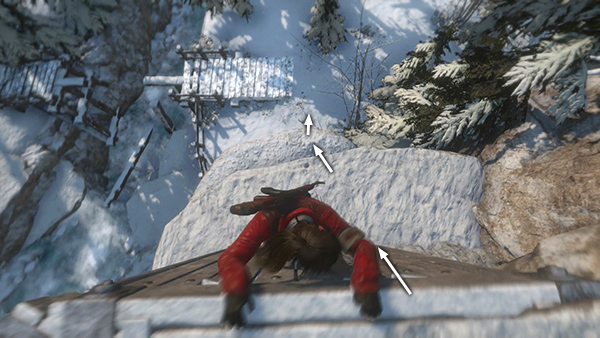 If you're having trouble finding the cache, set a player beacon on your in-game map or search near the edge of the clearing, and you'll see the usual Interact prompt. The next Crypt Entrance is just to the right of the coin cache.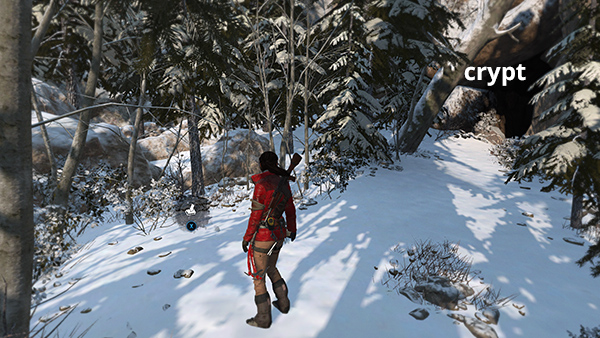 If you're returning here later, it's easier to start from the Logging Camp Base Camp and then cross the broken wooden bridge to the north. The cache and crypt entrance are on the other side of this bridge.