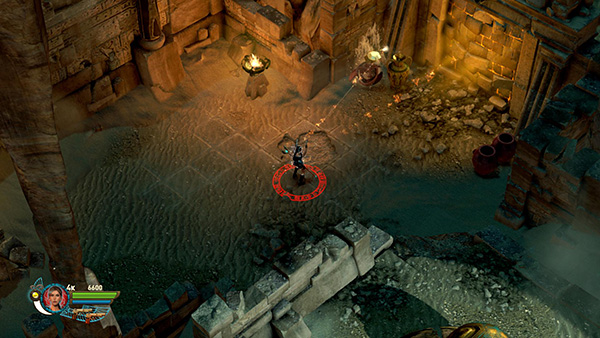 Below and to the right of the entrance is a bricked-over doorway. You can glimpse the area beyond it, but your bombs are not strong enough to destroy the wall. On the low ledge to the right is a time bomb. If you're going after the Challenge: Complete the Tomb without Grabbing any Time Bombs, do not touch it.
The bomb only activates once you touch it or remove it from its pedestal. At that point, it begins to tick out a short countdown before exploding, but if you raise the Staff of Osiris, the timer is extended giving you longer to move the ball into position.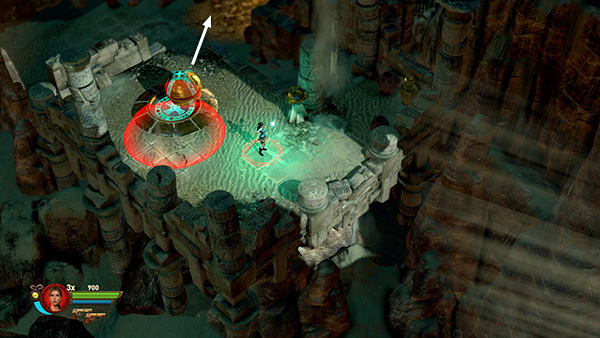 To move the time bomb without touching it, plant a remote bomb behind it. Raise the staff to extend the timer on the bomb. Then detonate your remote bomb...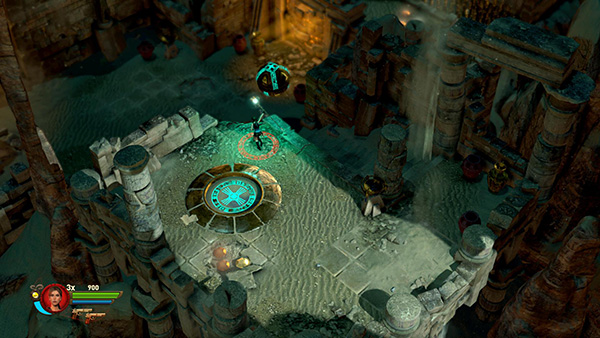 ...to fling the time bomb down into the area near the bricked-up doorway. If it does not land against the bricks at first, use another remote bomb to nudge it closer.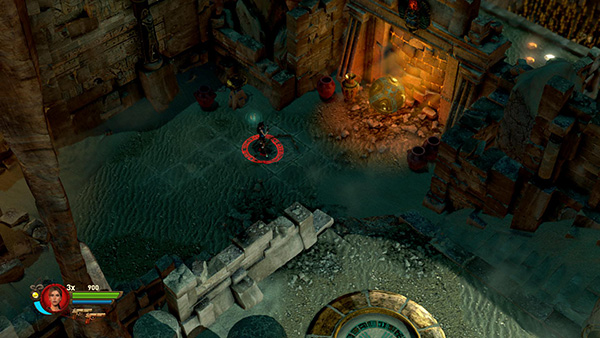 Then lower the staff to let the timer run out. The lights on the bomb will turn yellow, then red.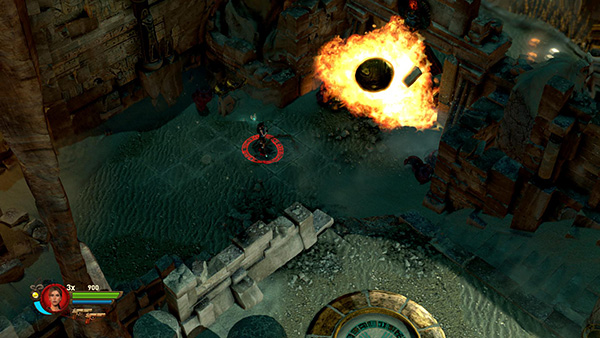 Then the bomb will explode, destroying the wall so you can continue.