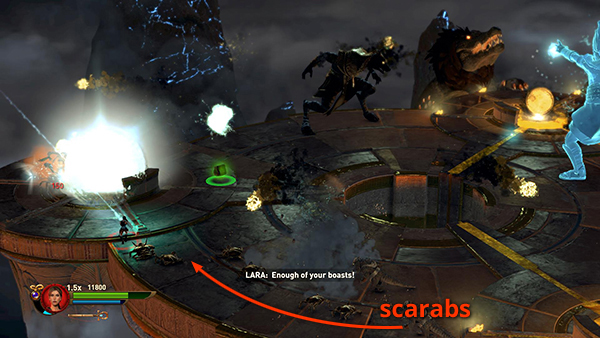 This challenge is probably easiest in phase two, where you're pursued by a horde of scarabs. Lure them from one beacon to another and then let them swarm around you as you close one of the Marks of Set.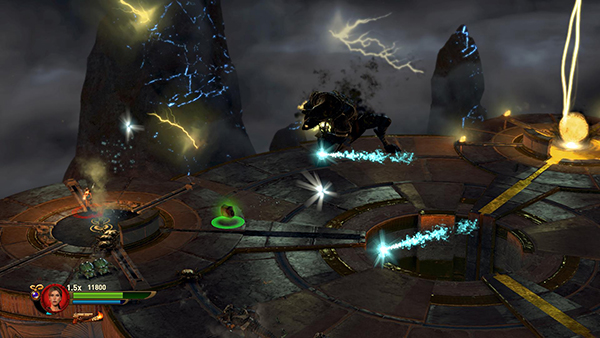 Then when you ignite the gas jet...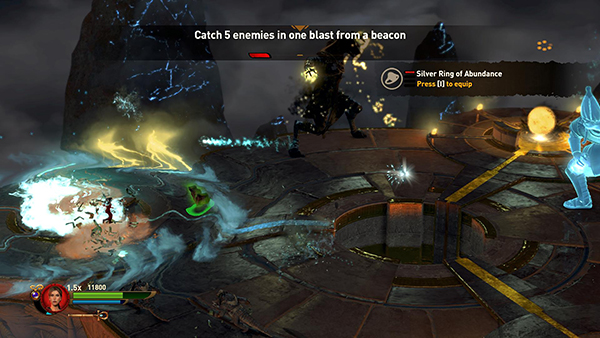 ...BOOM! Challenge done and dusted. This earns you the SILVER RING OF ABUNDANCE (Ammo Efficiency+, Bomb Radius+, Weapon Damage+, Rate of Fire+), which you may want to equip immediately.