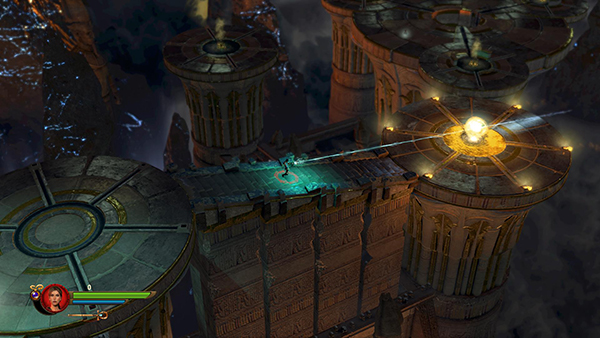 As you enter the tomb, head down the stairs to the round platform and use the Staff to close the Mark of Set.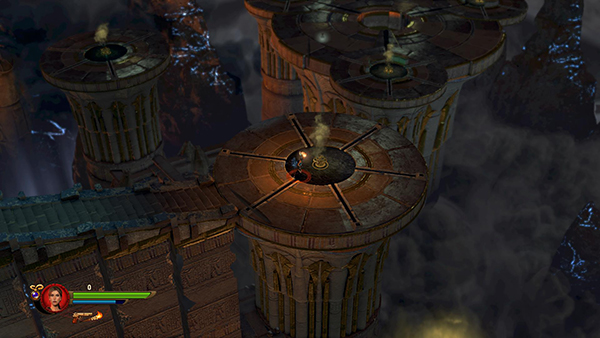 Doing so leaves behind a gas jet. Use your torch to light it. (Incendiary weapons don't seem to work here.)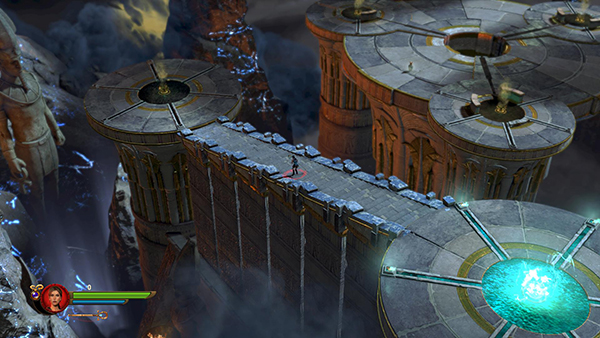 This raises a new set of stairs. Continue down to the next round platform...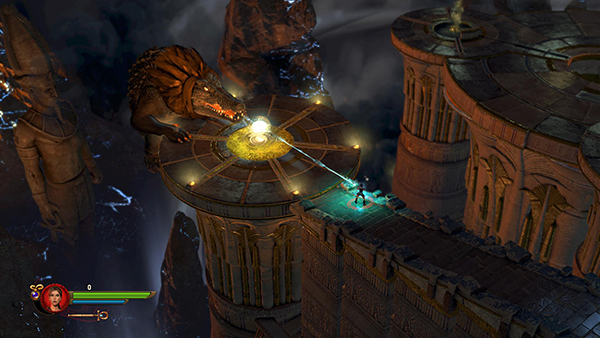 ...where AMMIT greets you with a big smile and a blast of fire breath. Destroy the Mark...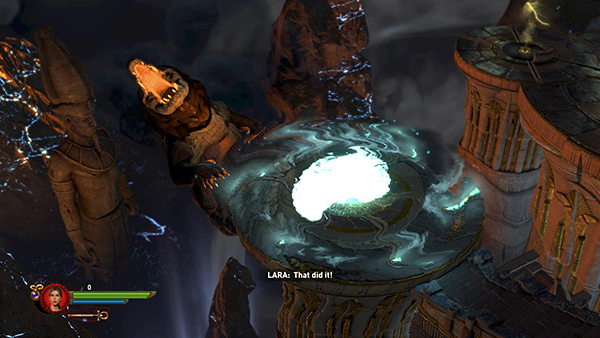 ...and light the gas jet there to drive her away.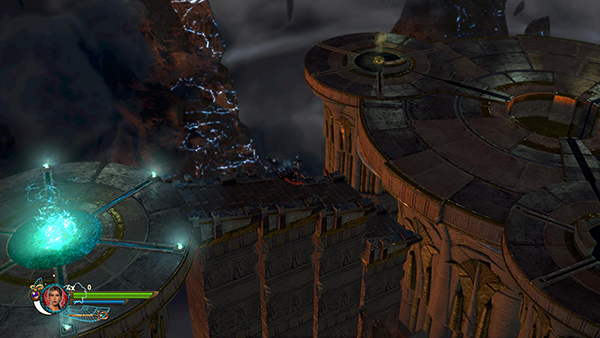 Then proceed down the next set of stairs to the main area, where OSIRIS confronts SET.