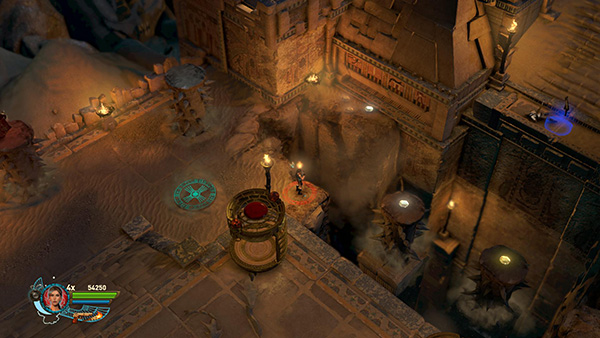 Watch out for the spiked columns as you light the various braziers in this area so you can see what you're doing.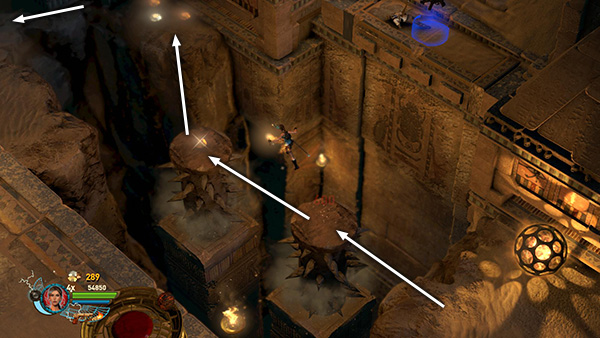 Then jump across the small platforms in the chasm to get the gems there before solving the puzzle.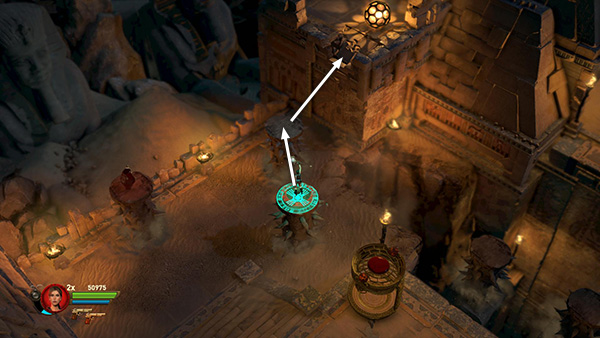 Move into the area to the left of the stairs, stand on the circle with Osiris's glyphs, and use the staff to raise a pillar from the floor. Jump from there to the nearest spiked pillar, then to the ledge with the illuminated metal sphere. Light the brazier and grab the gems.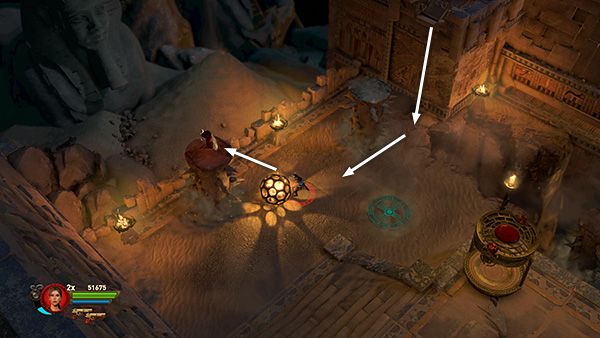 Then roll the sphere off the edge and drop down after it. Roll the sphere close to the second spiked column and use it to reach the red skull (4/5).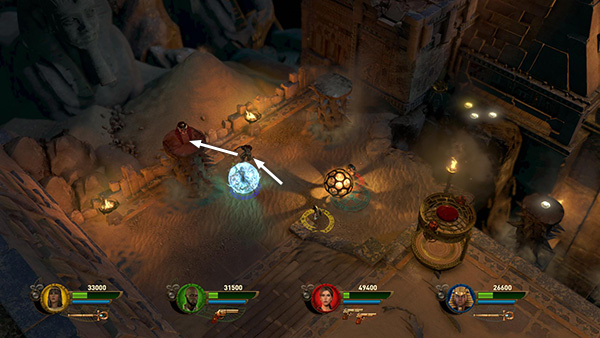 In co-op mode, one of the gods can extend a bubble shield so another character can jump onto it in order to reach the skull. Otherwise this area is basically the same in both versions.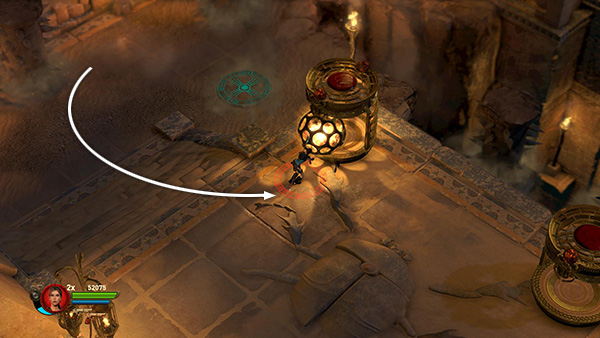 Once you have the red skull, roll the ball up the stairs and into one of the 2 round cages.
NOTE: If you miss the red skull in the single-player game, you can use the second illuminated ball to reach it; however, once you've placed both balls in the cages, you're out of luck and will have to replay the level to get the skull.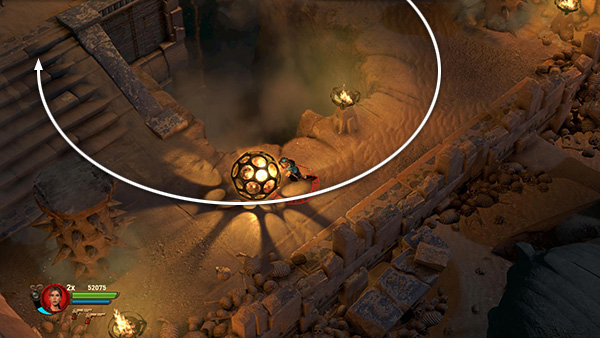 Go down into the area on the right to retrieve the second illuminated ball. Roll it up the stairs...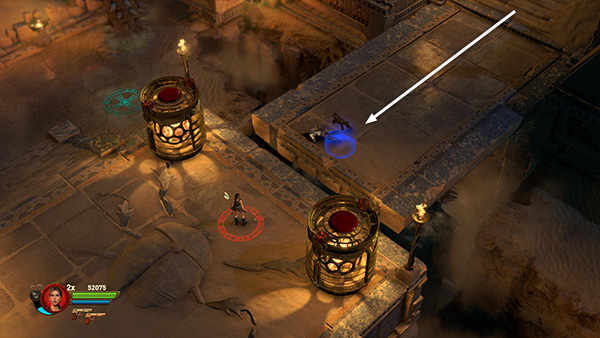 ...and into the second cage. This extends the drawbridge allowing you to reach your first weapon pickup: the SUBMACHINE GUN, which you retrieve from the rotting corpse of Nathan Drake!
Follow the on-screen instructions to open your inventory and select one of the weapon slots to equip your new gun. If you're playing the Xbox or PC version, you'll also unlock the "Gotta start somewhere" achievement/trophy for this.