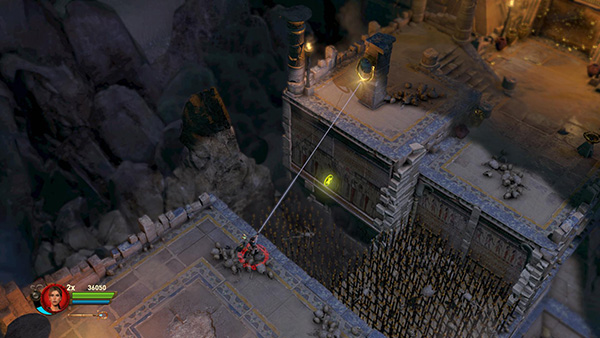 In the single-player game, grapple the golden ring above the spike pit.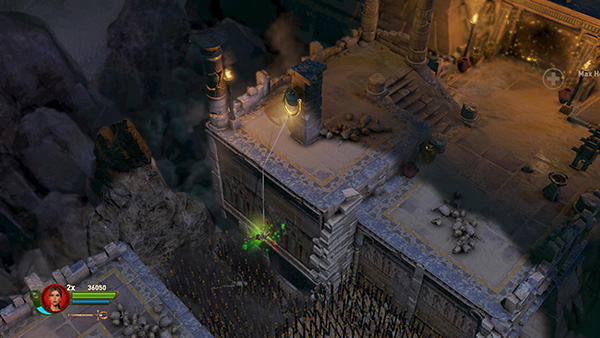 Then jump toward the wall to snag the MAX HEALTH UPGRADE.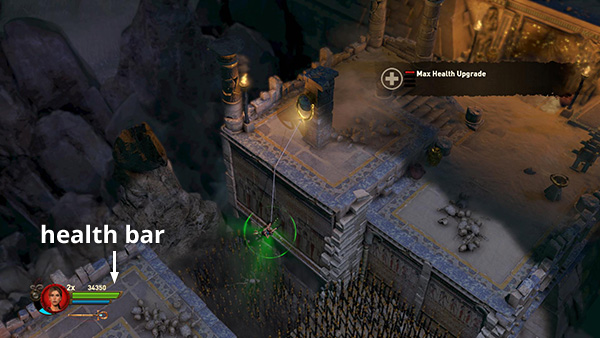 This powerup completely restores your health and increases the size of your health bar. Continue holding the Grapple button as you climb up the wall to the next room.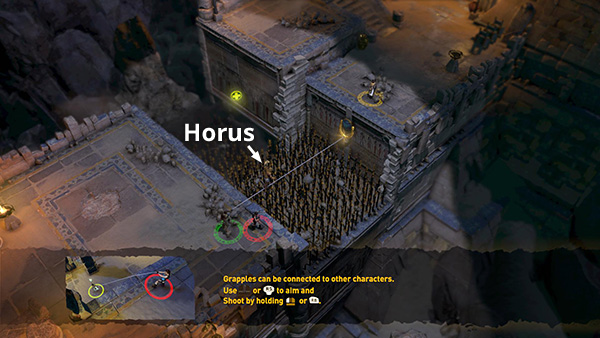 In co-op mode, the golden ring is on the right side of the spike pit. Have one of the archaeologists grapple it so the rest of the characters can tightrope walk across the cable to the other side.



Then move over to the left side of the pit and have the character on the lower level grapple one of the characters on the upper level.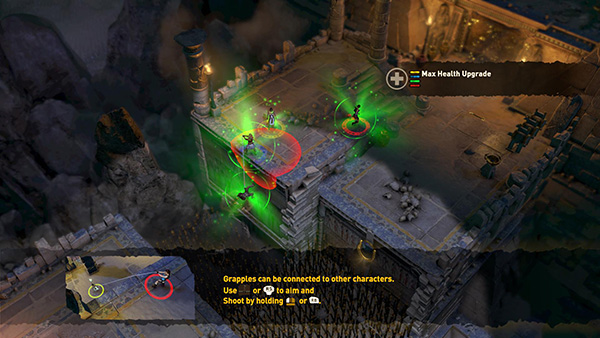 Continue holding the grapple button and jump toward the wall, get the upgrade, and climb the cable to the top. The upgrade applies to all players, not just the one who touched the powerup.