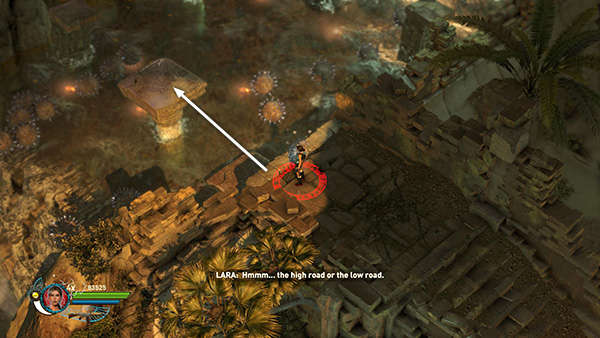 Start by jumping from the ledge (or the step below it) to the first column.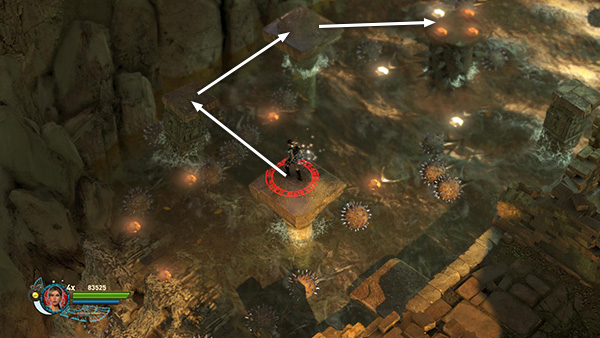 Jump from there to the next column, directly ahead. Turn right and jump to the next column, then the spiked pillar with the gems on top.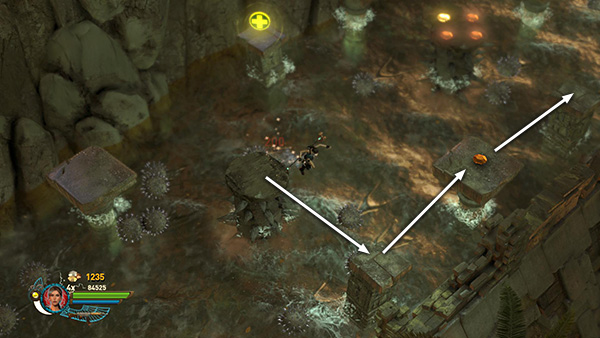 It's possible to jump diagonally from the spiked pillar to grab the column with the MAX HEALTH UPGRADE, but it's easier to take the long way around. Jump to the column on the right first, then forward 2 columns...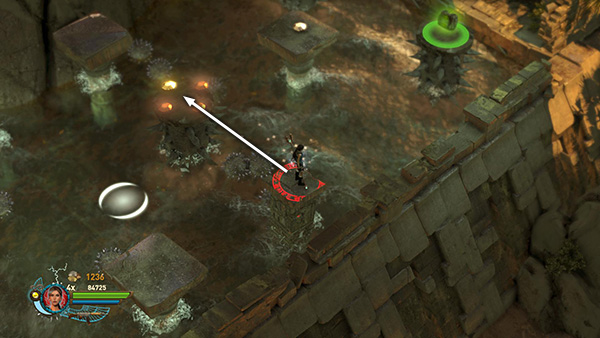 ...then over to the next spiked pillar with more gems.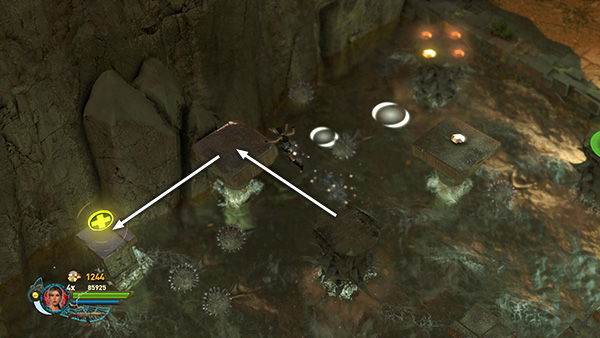 From there, jump to the column near the wall, then downstream to the one with the upgrade.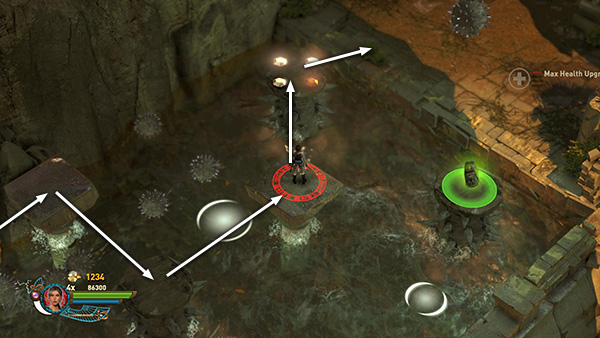 Now hop back to the spiked pillar the way you came, jump to the next column, then to the spiked pillar with the gems...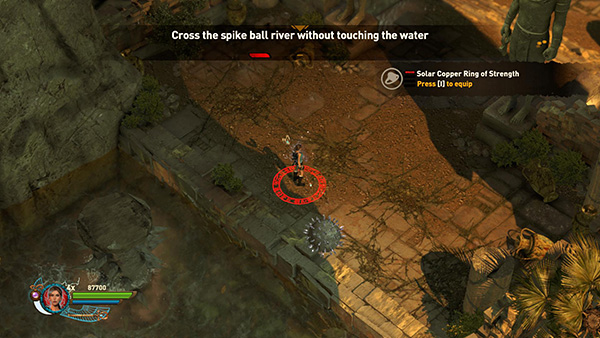 ...and from there to the wide ledge. If you make it all the way across without touching the water, you'll receive the SOLAR COPPER RING OF STRENGTH (Weapon Damage+, Bomb Radius+, Daytime Only).
Do not rush forward into the next room. There's another challenge ahead and you must approach it thoughtfully.