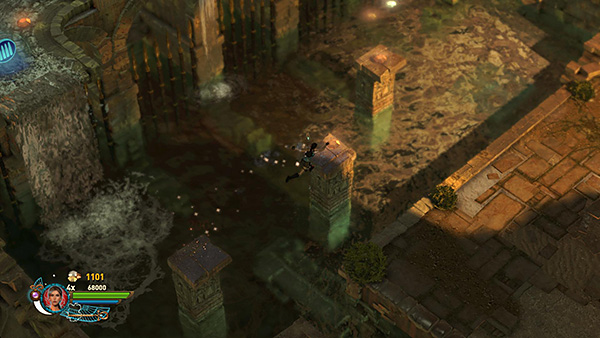 The final major pickup in this area is a MAX AMMO UPGRADE sitting at the end of the aqueduct in the back left corner. You may have spotted it while jumping across the pillars.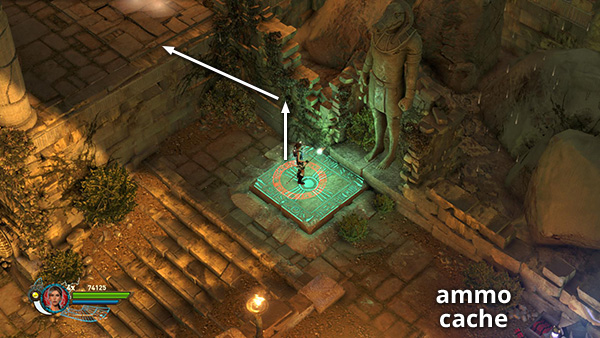 To reach it, return to the ledge with the AMMO CACHE at the top of the stairs. Use the Staff of Osiris to raise the column there and jump over to the ledge with the HEALTH SHRINE.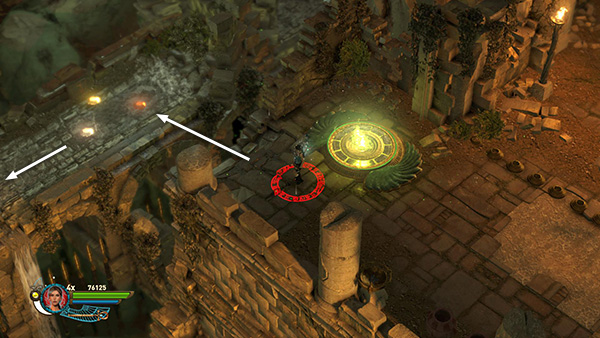 Now jump from the ledge just beyond the shrine onto the aqueduct. Pick up various gems as you follow the aqueduct to the far end...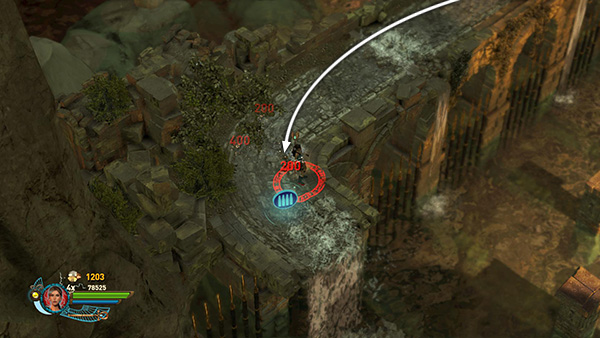 ...to get the upgrade.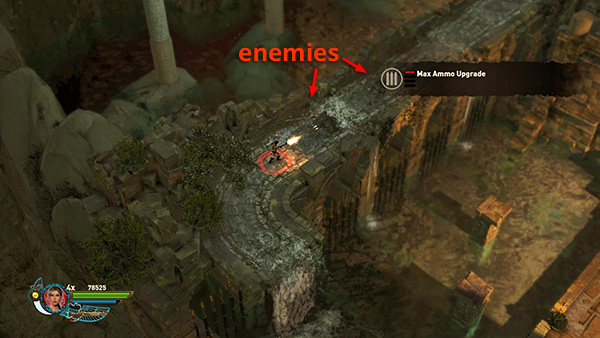 Two Sobek warriors appear about halfway along the aqueduct. Fight them and bomb their prone bodies.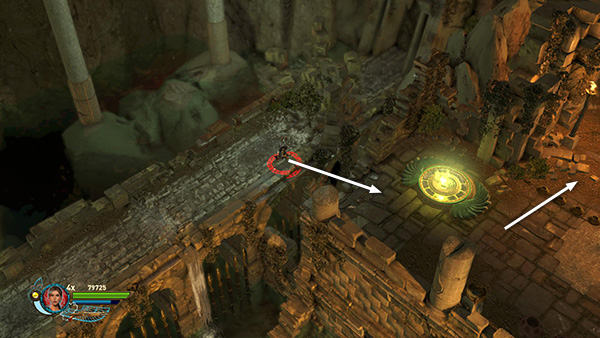 Then hop back over to the heath shrine and continue from there.