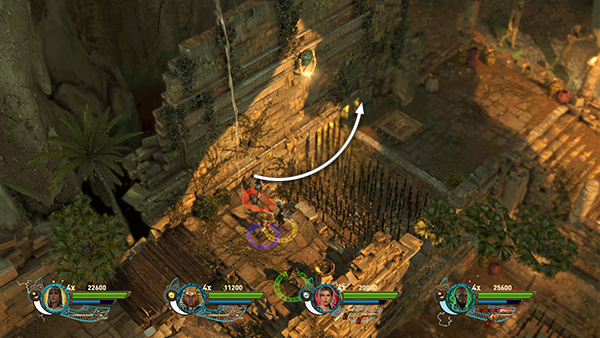 In co-op mode there is a pressure pad on the far side of the spikes and a Mark of Set in an alcove alongside the pit. To get through, have Lara or Carter swing across the pit...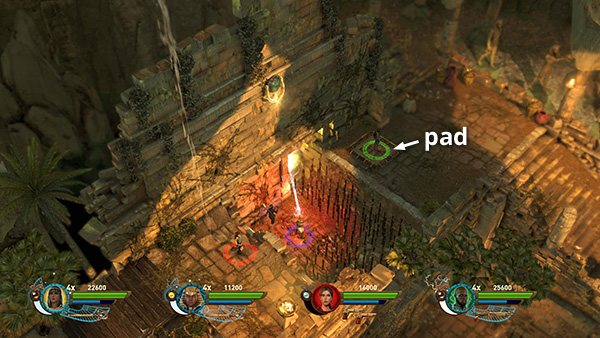 ...and step on the pad to retract some of the spikes below. Then Isis or Horus can drop down and use the Staff of Osiris to destroy the Mark of Set, causing the rest of the spikes to retract.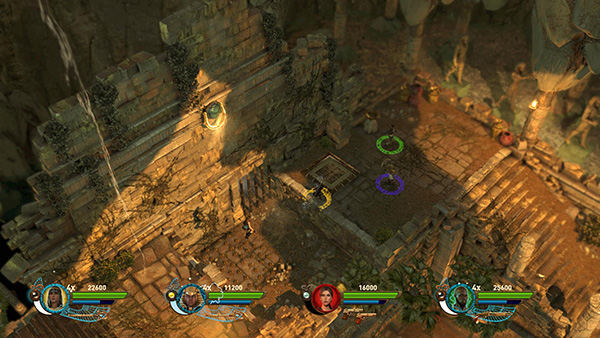 Now the pit is safe to cross. Continue down the stairs to the right.