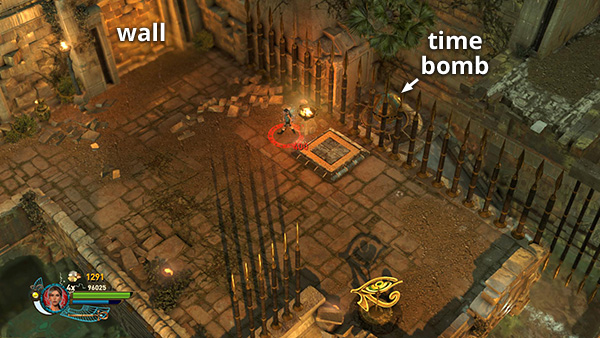 In order to break down the crumbling wall in the top corner of the room, you will need to retrieve the time bomb from behind the fence on the right. If you're feeling ambitious, you can attempt another Challenge: Destroy the Wall without Grabbing the Time Bomb. Here's the sequence: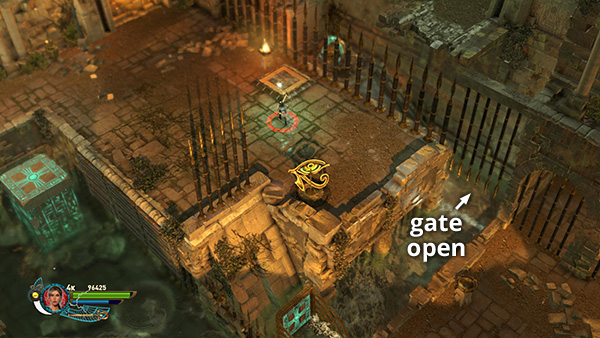 If you have not already done so, shoot the Eye of Horus switch so the wooden platform is collapsed. This also opens the gate in the lower right corner so the bomb can pass through.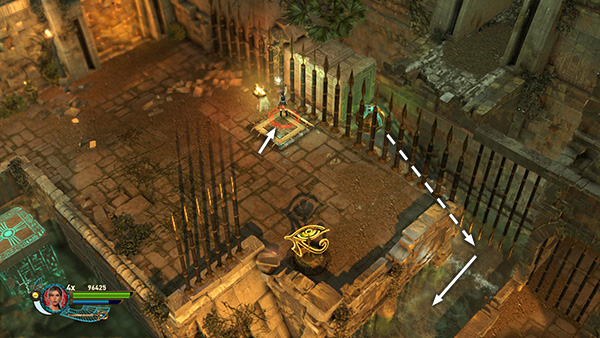 Raise the Staff of Osiris to slow the timer on the bomb. Then step on the square pressure pad to push the bomb down the slope into the water. With the gate open, it floats around the corner and down to the left.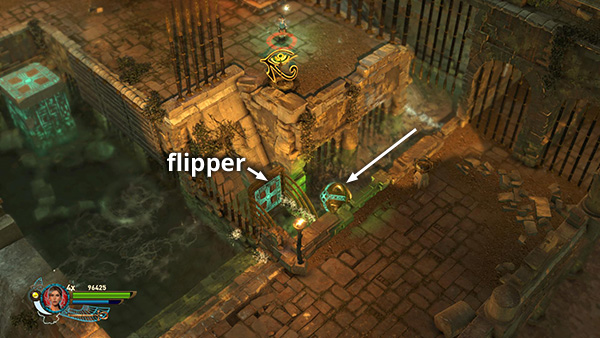 Continue holding up the staff. When the bomb comes to rest against the metal flipper with Osiris's Glyphs...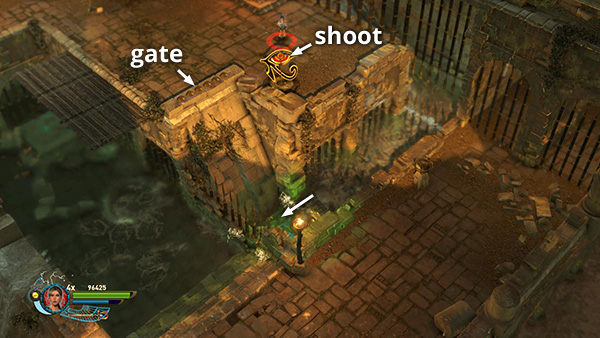 ...briefly lower the staff and shoot the switch to open the gate just to the left of it. At the same time, the flipper lowers (since you're not holding up the staff) and the bomb floats into position on top of it.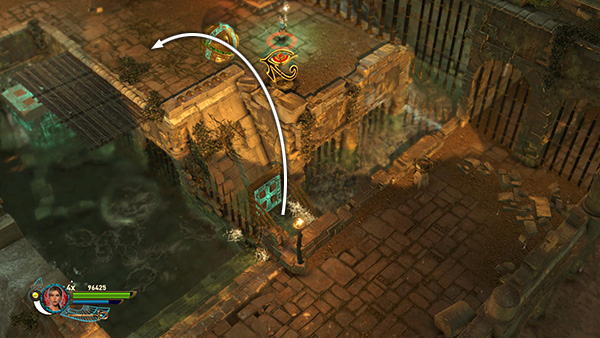 Raise the staff again to lift the flipper, flinging the time bomb up into the area where you're standing. If you're going for the challenge, don't grab the bomb.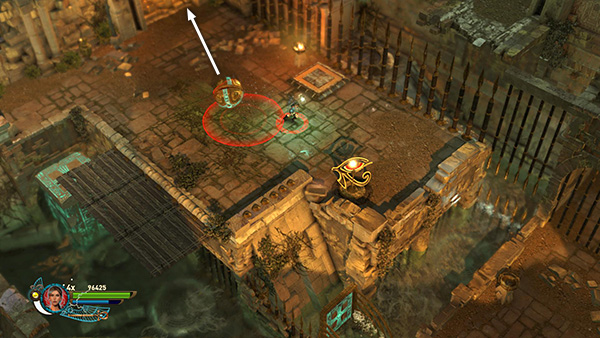 Instead continue holding up the staff as you use remote bombs to push the time bomb across the room to the crumbling wall.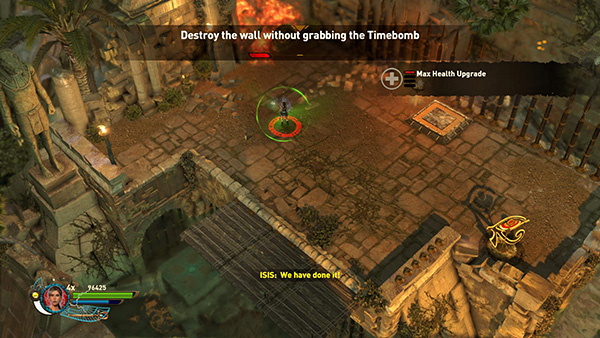 When it's in position, lower the staff and let the bomb explode. If you did this without touching the bomb, you'll get a MAX HEALTH UPGRADE.
If you run out of time and the bomb explodes before you get it to the wall, don't worry. Just wait for another one to appear and try again.