NOTE: This pickup is positioned differently in the co-op game. See the next set of screenshots for details.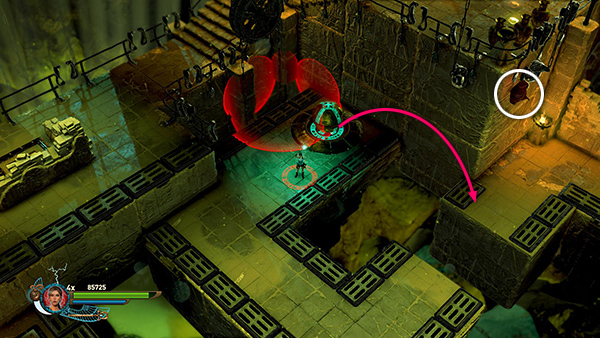 It's much easier to retrieve the red skull (4/5) after deactivating the flame vents, as shown in the previous section. The skull is hovering near the second gap in the walkway. To get it without touching the time bomb, plant a remote bomb to the upper left of the time bomb. Then raise the Staff as you detonate your bomb to blast the time bomb across the gap onto the walkway near the skull.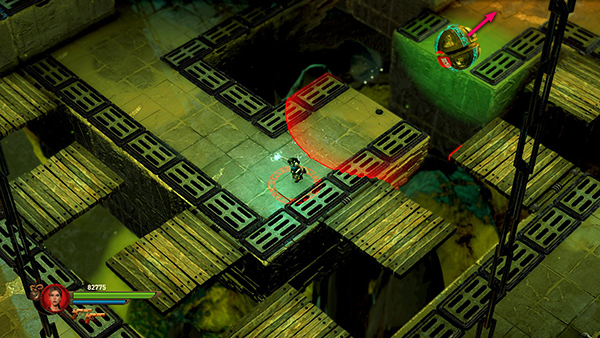 Use another remote bomb (or several) to move the time bomb closer to the skull.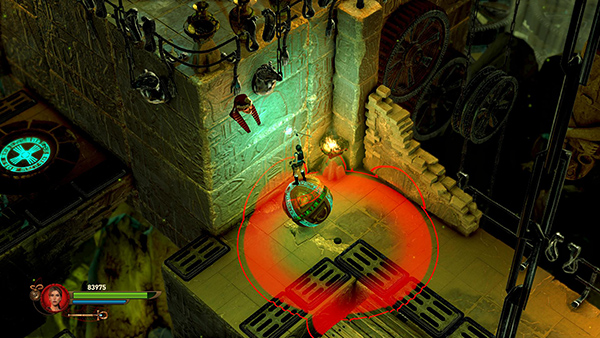 Then place a remote bomb under the time bomb, stand on top of it...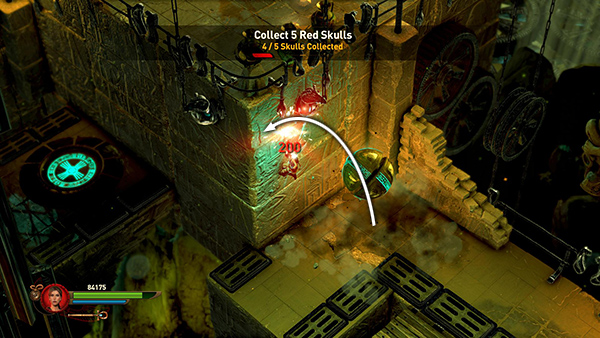 ...and detonate the remote bomb while jumping. This should boost Lara high enough to reach the skull.