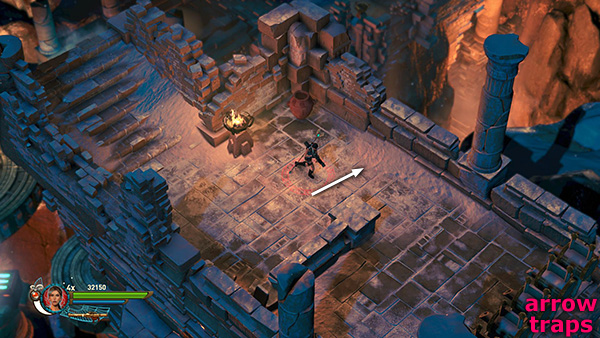 At the bottom of the stairs is a low wall with a row of arrow traps (11-17/24) beyond. In the single-player game you can avoid taking damage if you equip the grenade or rocket launcher, step out from behind the wall during the pause between arrow volleys...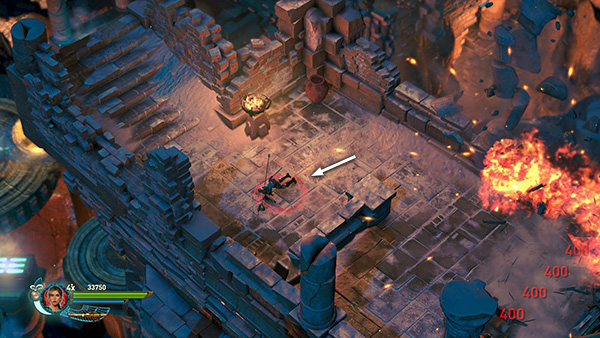 ...and launch a grenade or rocket to destroy the traps at the right end of the row.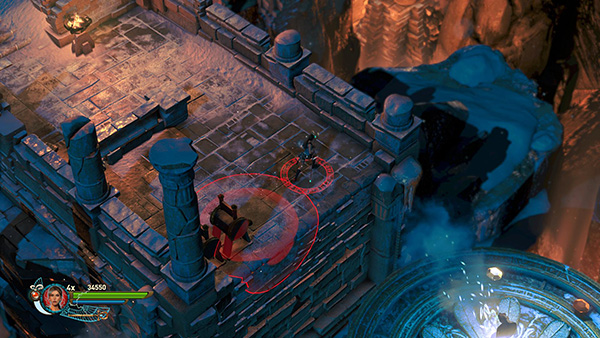 Then move forward and blow up the rest with a remote bomb.
In co-op one of the Egyptians can move ahead with shield raised for protection from the arrows, plant a remote bomb, then move back behind the low wall to set off the bomb and destroy some or all of the traps. (Sorry no screenshot of this yet.)