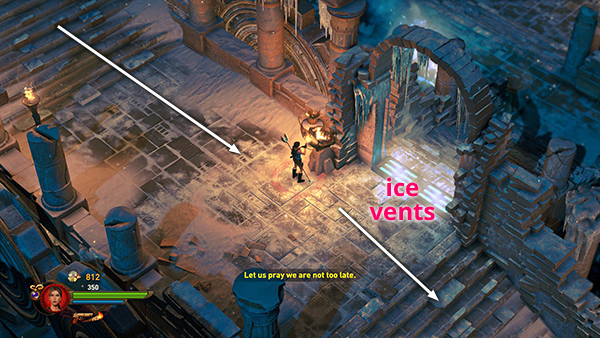 From the entrance, head downstairs past a doorway blocked by ice vents.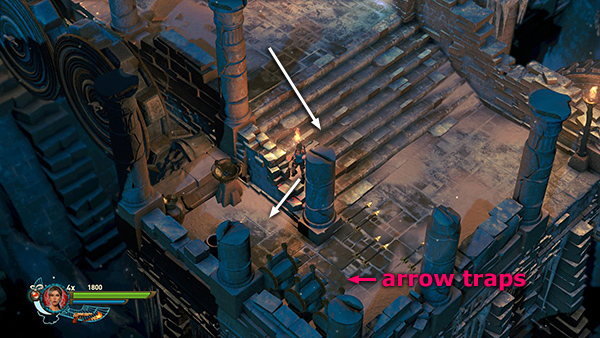 Advance carefully to avoid the 3 arrow traps (1-3/24) below on the left. If you just go partway down the steps, you can then hop down into the left corner...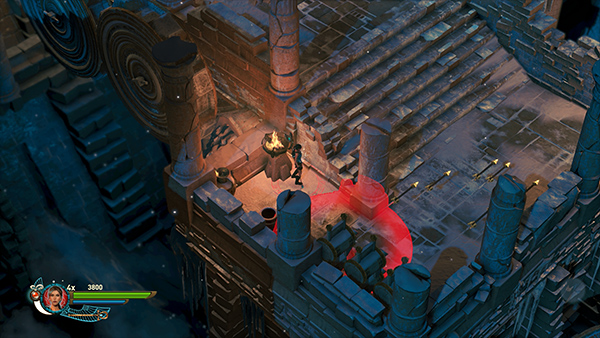 ...and use a remote bomb...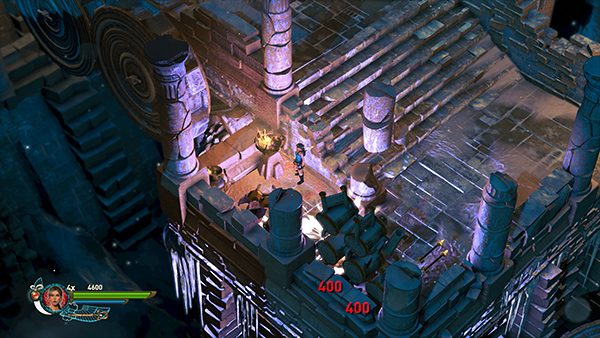 ...to destroy the traps for the challenge.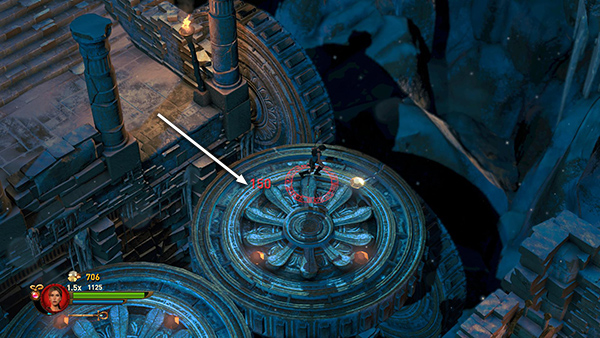 Move to the right and hop across the gap onto the first of 2 giant gears. Pick up the gems.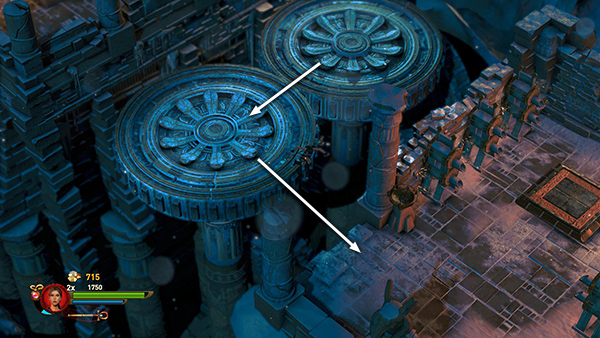 Then jump over to the ledge on the lower right.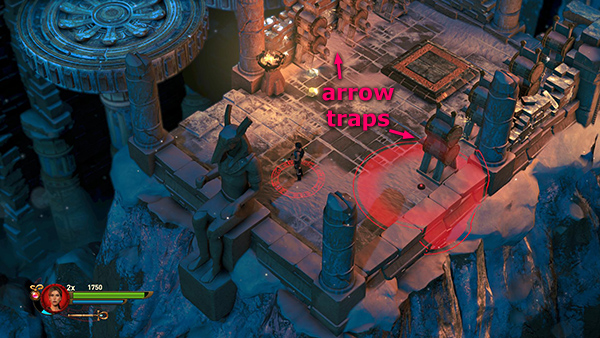 Destroy the 7 arrow traps (4-10/24) using remote bombs, grenades, or rockets.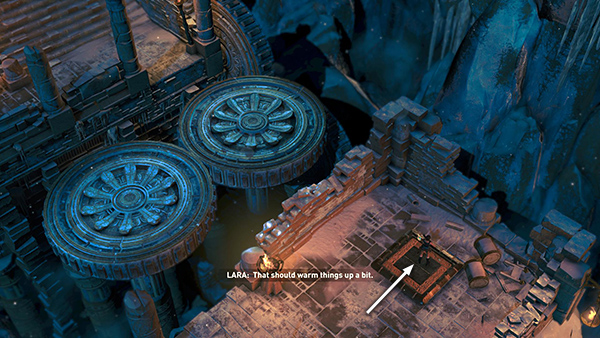 Then step on the pressure pad to deactivate the ice vent you passed earlier and activate the bizarre machine that runs throughout this dungeon.