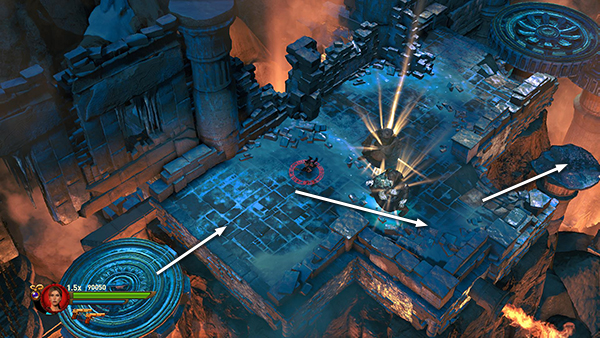 On the next solid ledge, avoid more exploding mummies and veer to the right side of the ledge if you can. Jump onto the round column...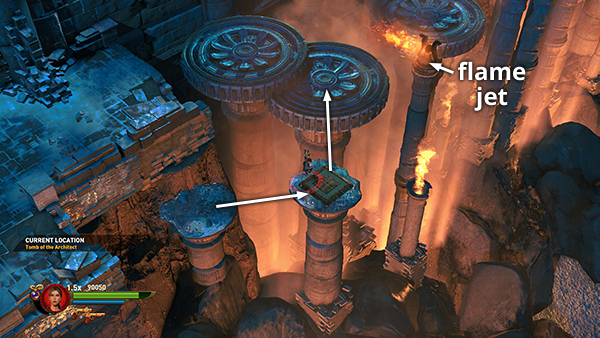 ...then to the column with the pressure pad. This deactivates the rotating flame jet just ahead. (It's OK if you miss this pad. Just continue on, but watch out for the flame when you get there.) Jump from the pressure pad to the next gear.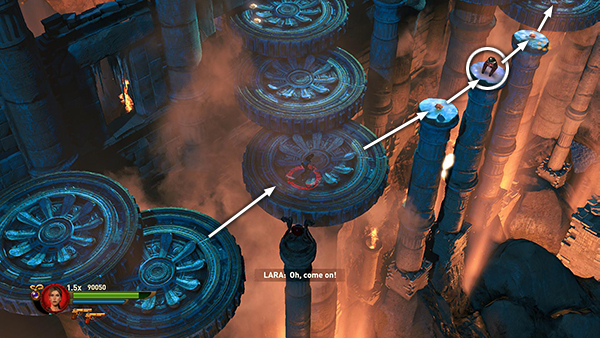 Then jump across the gap onto the lowest of the 3 stacked gears. Do not climb up the gears. Instead, continue forward across the narrow columns to pick up the final red skull (5/5). If you've found them all, you'll receive the BRONZE RING OF REACH (Bomb Radius+, Speed+).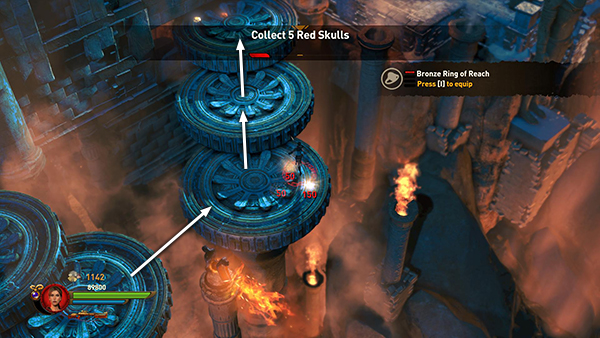 After retrieving the skull, jump onto the next gear, then to the lowest of the 3 stacked gears ahead. Climb to the top of the stack.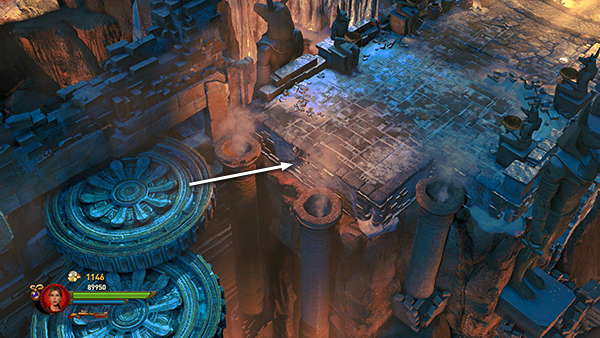 Then leap over to the wide ledge near the exit.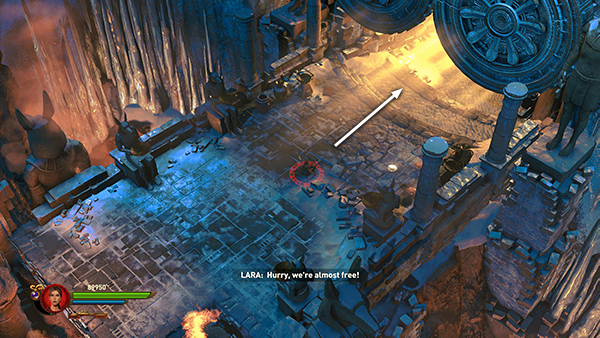 Run through the well-lit opening to escape Ammit and end the level.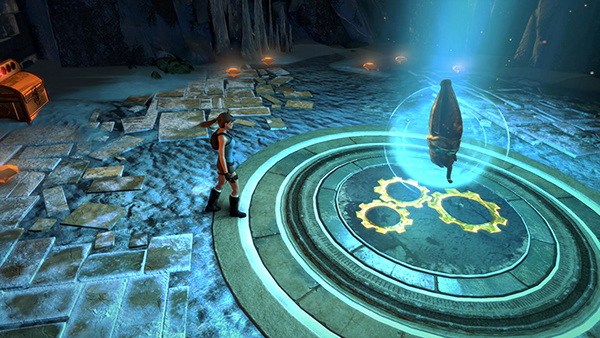 Beyond the level exit is another TREASURE ROOM where Croft and crew obtain OSIRIS'S EXQUISITE CRAINIUM, along with the usual gems, treasure chest items, etc.