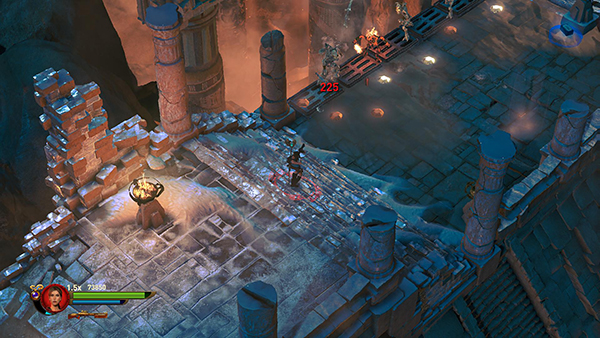 When you descend the steps ahead, several skeletons and possibly a mummy or two spring up out of the pit on the left.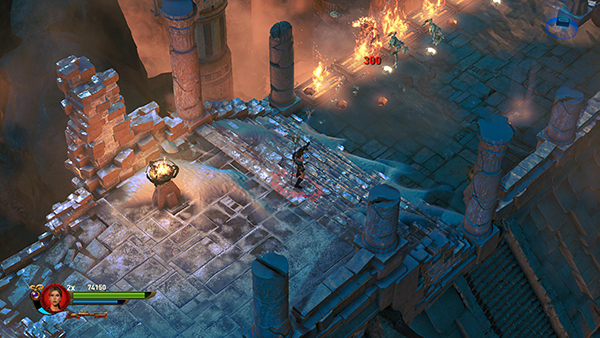 The flame vents along the left edge of the pit then ignite, so there's no escape in that direction. Deal with the enemies.



Then smash the urns in the far right corner...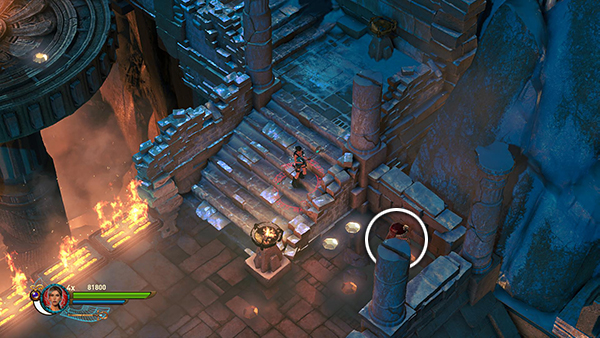 ...and retrieve the red skull (4/5) hidden behind the column.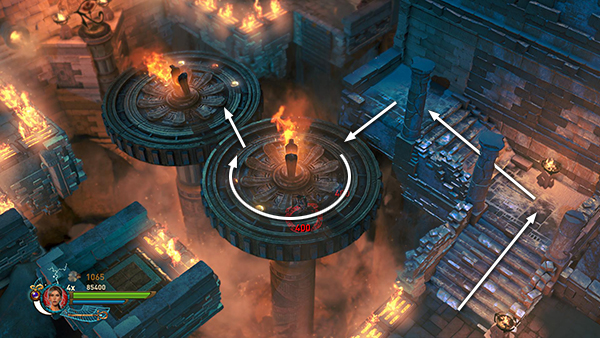 Go to the top of the stairs and jump onto the nearer of two rotating gears. Move clockwise around the top of the gear to avoid the flame jet. Then jump onto the next gear.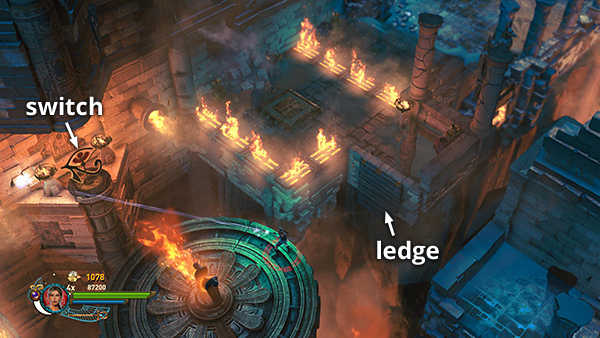 In the single-player game, shoot the Eye of Horus switch near the upper left wall to raise a wooden ledge off to the right.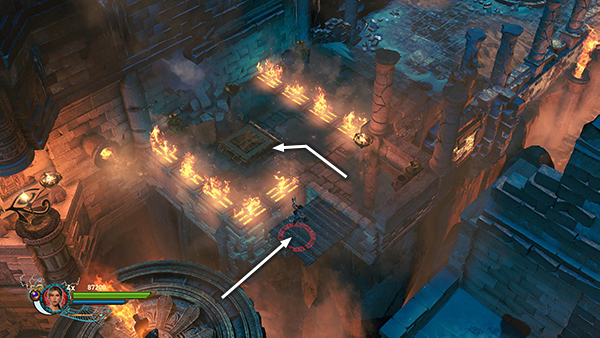 Jump onto this ledge, move around to the left, and step on the square pressure pad.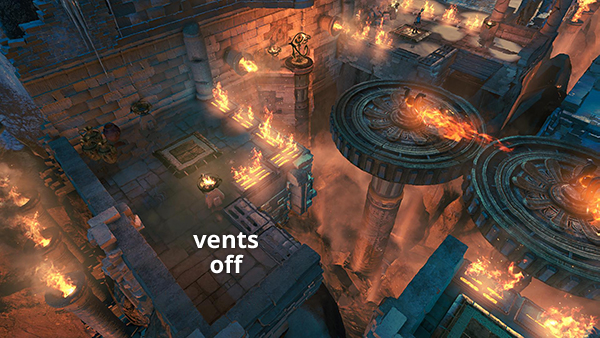 This extinguishes some of the flame vents on the far side of the room.