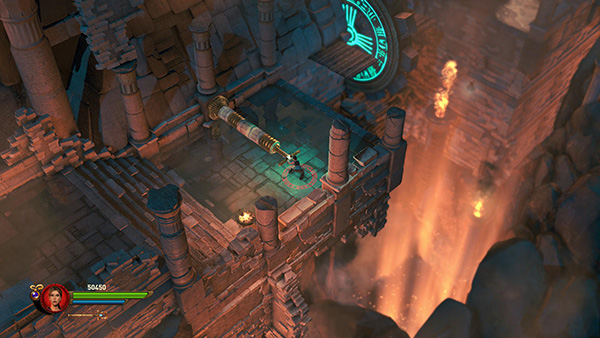 Proceed to the northeast. Pull the golden handle to temporarily extend a set of wooden ledges in the gap ahead. Meanwhile, hold the Staff aloft to slow the spinning gear between the ledges.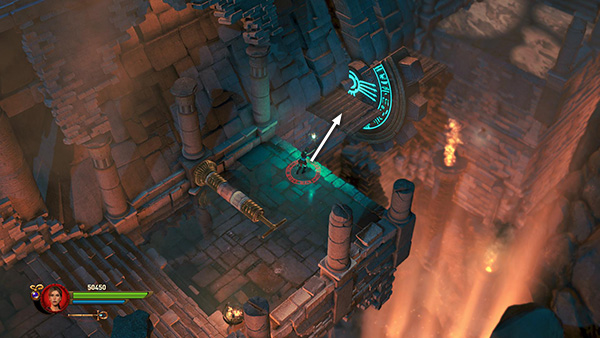 Let go of the handle just before the gap in the gear is about to pass between the two ledges.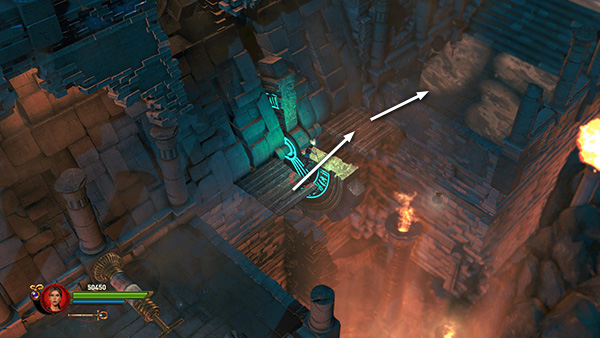 Continue holding up the staff as you jump across to the other side.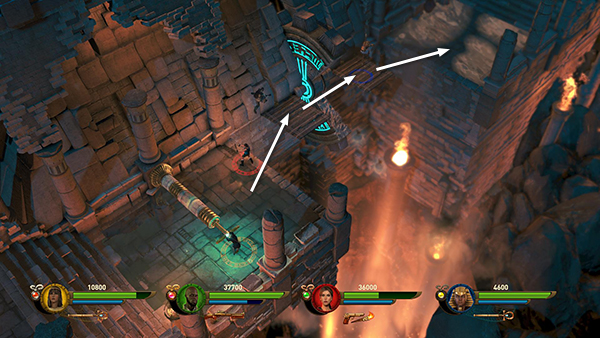 If you're playing co-op, one character can hold the handle to keep the ledges extended while the others cross, and then carefully follow them, as shown in the single-player version above.