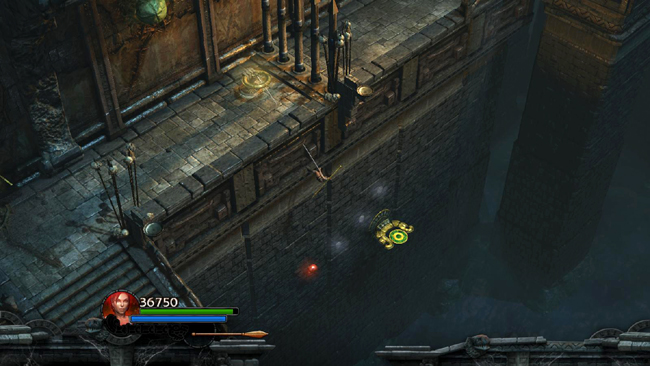 Grapple the golden ring, step off the edge and rappel down the wall.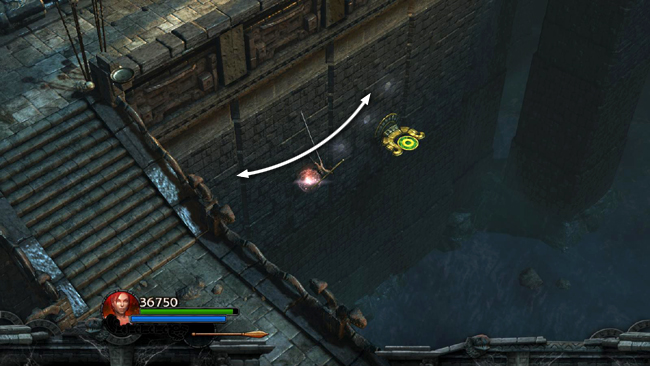 Swing to the left and right to snag the red skull (4/10) and several gems.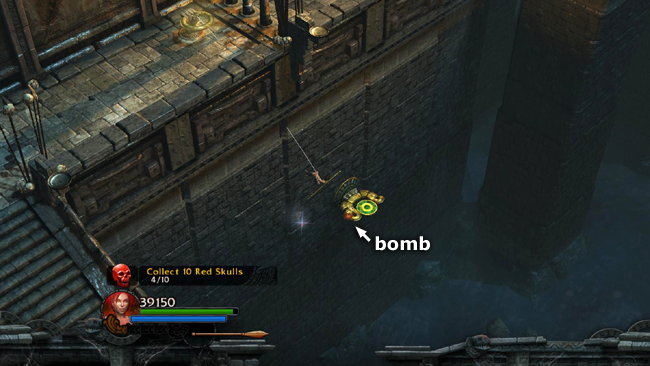 Then swing to the right and without releasing the cable, drop a bomb on the bull's-eye target.



Climb back up the cable onto the ledge. Then detonate the bomb to flip the bull's eye and lower the barrier near the golden ring.


NOTE: The floor below the grapple ring is a little glitchy in the PC game, as you can see from my screenshots. Rather than bending over the edge, the cable tends to get embedded inside the ledge. But as long as you make sure the grapple is anchored before stepping off the edge, you should still be able to do the wall-running and bomb-dropping business.
[Return to the Flooded Passage Walkthrough]