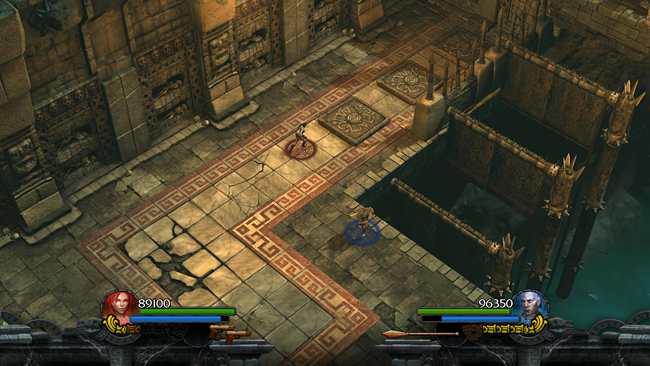 After the big fight with the shield demons, go to the NW corner of the room where there are 3 pressure pads and 3 collapsing wooden ledges.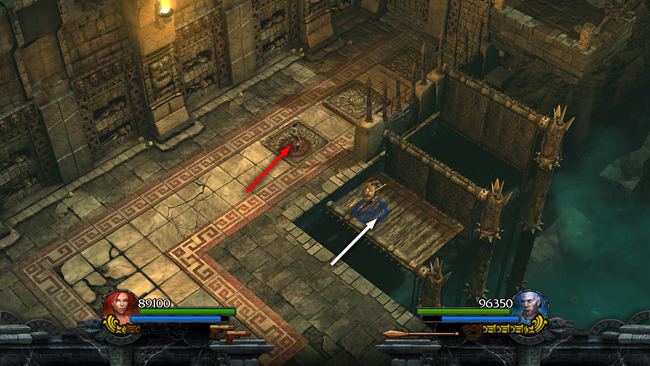 One character should stand on the first pad to raise the first ledge so the other character can jump up onto it.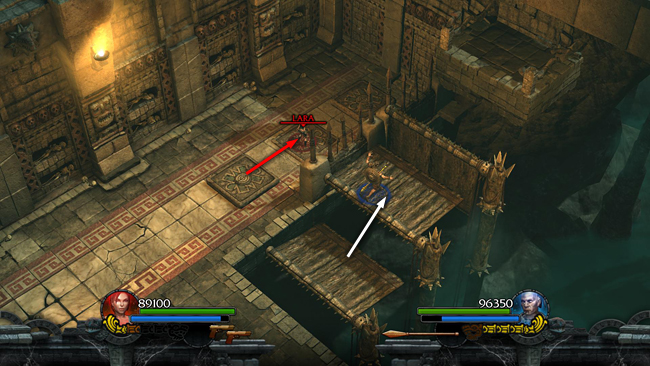 As the first character moves onto the second pad, the other character needs to jump quickly onto the second ledge as it rises and the first collapses.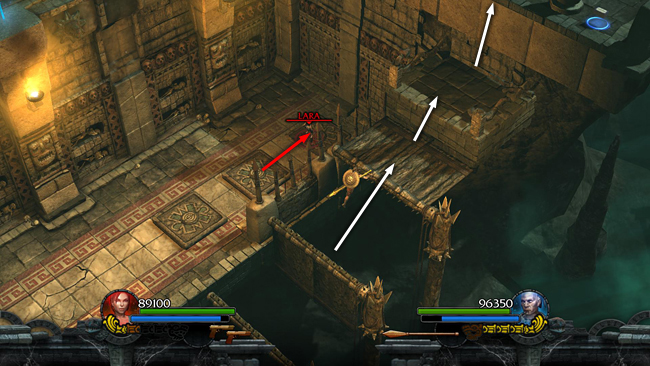 Repeat with the third pad and ledge. From there, the second character can climb onto the solid ledge then into the room above.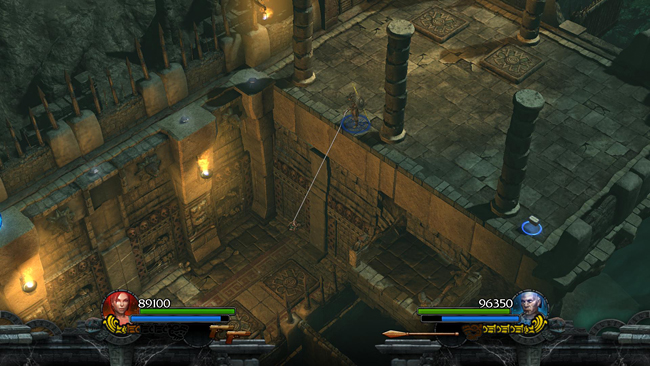 He or she can then move around to the left and use the grapple to pull the other character up from below.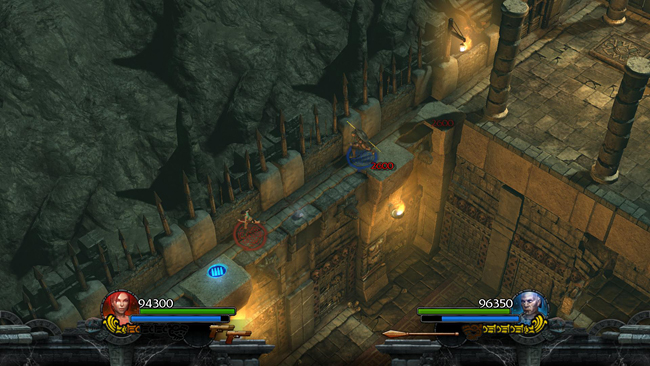 Walk out along the narrow ledge on the NW wall to collect some gems and an AMMO UPGRADE.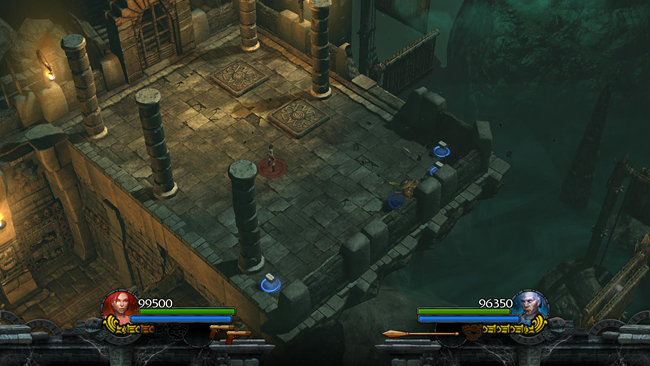 Then return to the room on the right and pick up 3 boxes of ammo, some inside the breakable urns.


[Page 2 | Return to the Twisting Bridge Walkthrough]