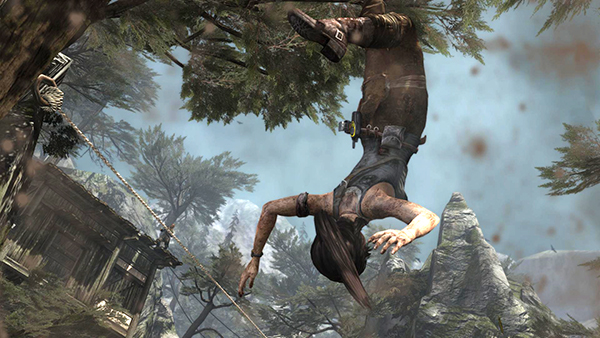 As she enters the clearing, Lara steps in a snare and is whisked into the air to dangle upside down as several enemies close in.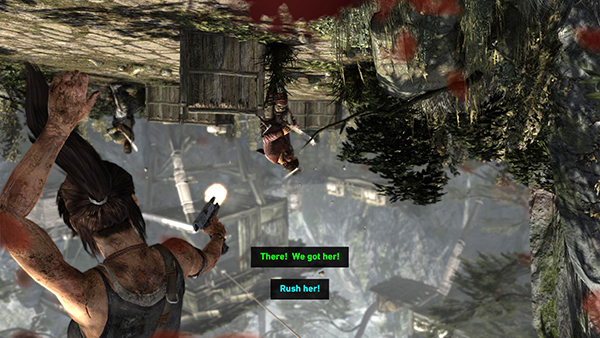 It's a little disorienting trying to aim upside down but do your best to shoot the 3 Solarii with axes and machetes as they approach.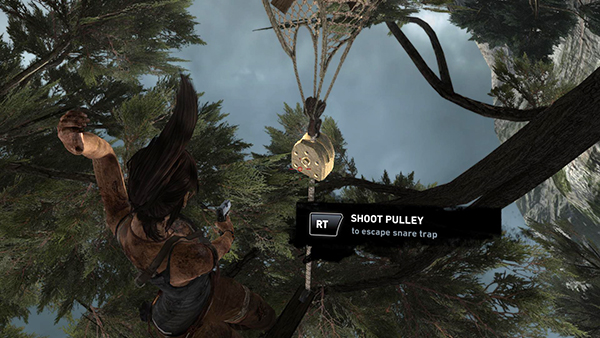 When you've taken care of them, the camera shifts to the pulley that's holding Lara suspended. Shoot it to free her from the trap.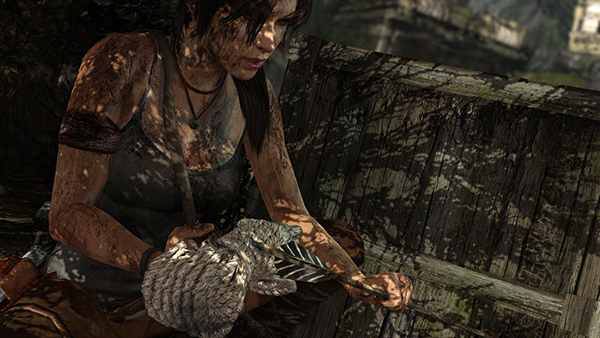 In another short cut scene she takes cover behind a wooden box and discovers a new piece of gear: ROPE.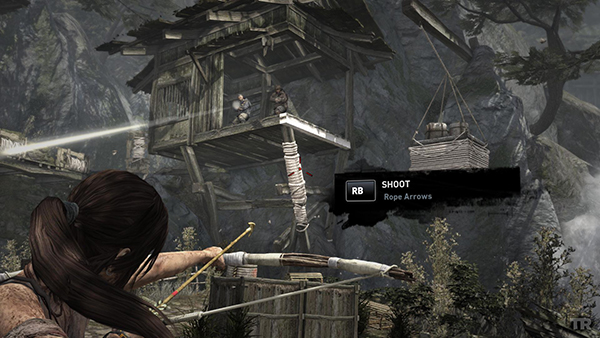 From now on you have the ability to shoot ROPE ARROWS. The tutorial explains how to do it: Aim with the bow as usual. When you're targeting an object with rope wrapped around it, like the angled pole in this sequence, the reticle turns red and changes into the dot with three radiating lines shown above. Press the Alternate Fire button (Middle Mouse/R2 or R1/RB) to shoot an arrow trailing a length of rope.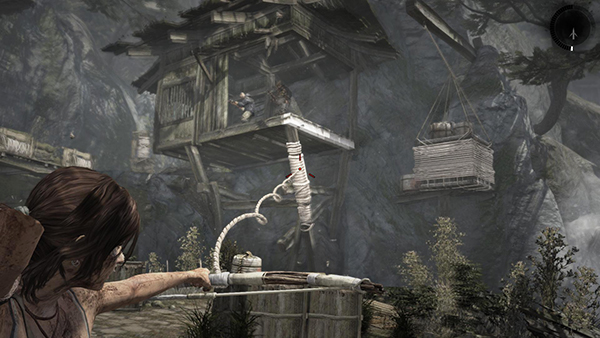 It attaches itself to the rope-wrapped object and Lara automatically pulls on it.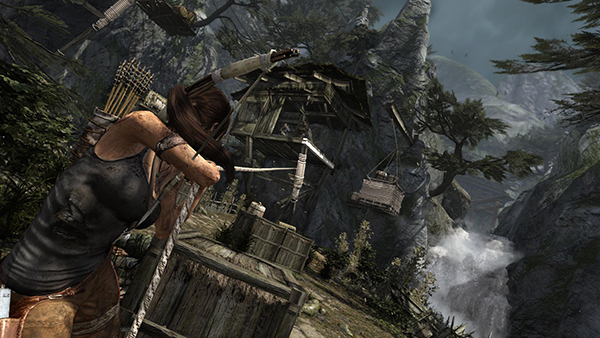 In this case, she yanks hard enough to pull the support out from under the building, causing the 2 enemies inside to tumble out. You also get 270 XP for mastering this useful skill.
NOTE: You do not need to have actual arrows in your inventory to shoot rope arrows, and you do not use up regular arrows by shooting ropes.