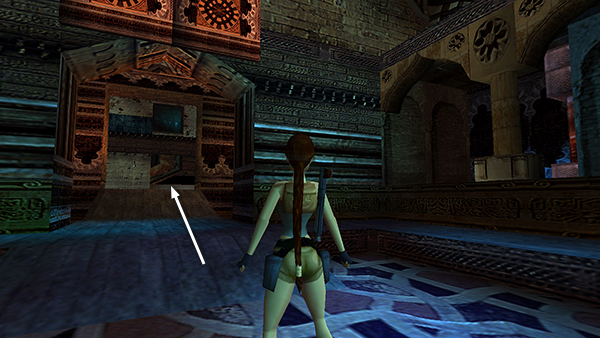 After retrieving the GRENADE GUN and medipack from the alcoves on the lower level, exit the main building through the doorway at the north end (opposite the entrance).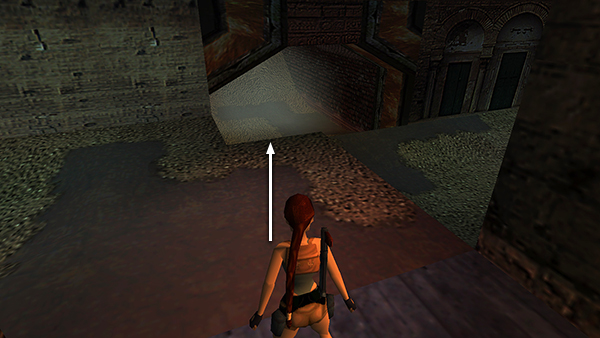 Walk to the front right edge of the cement ledge just outside.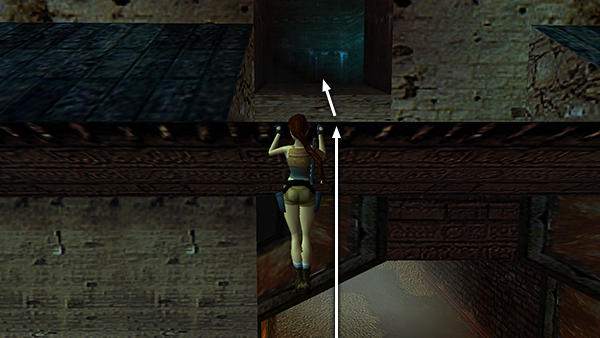 Jump straight up to grab the ledge above. Pull up and go through the doorway.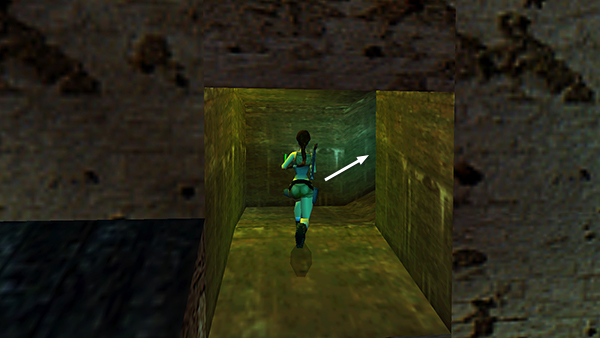 Follow the passageway to a crawlspace.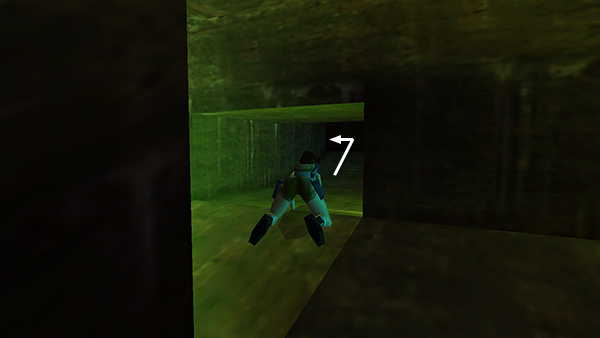 Crawl through to the end.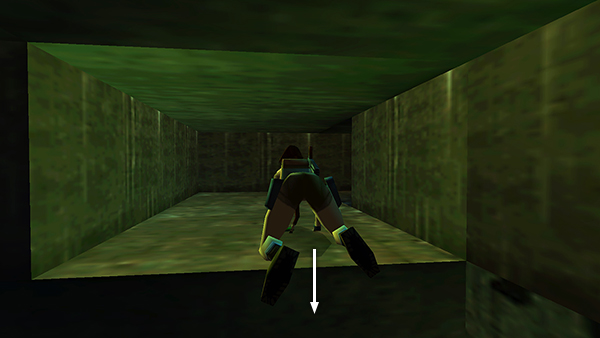 Turn around, and drop into a small, dark room.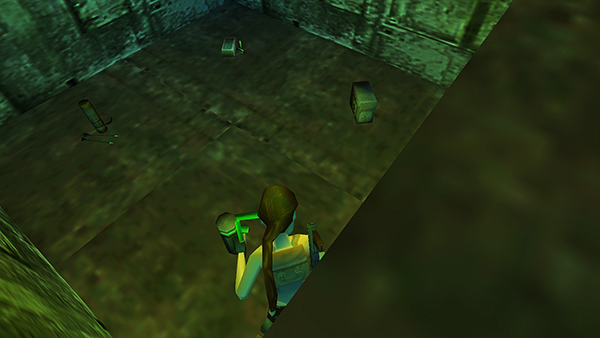 This is SECRET #1 (56/70): flares, poisoned arrows, revolver ammo, and a large medipack.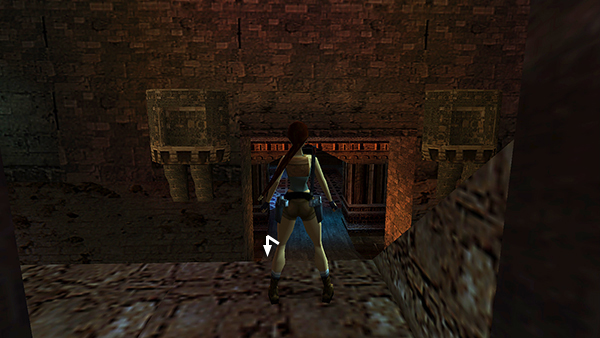 Follow the crawlspace and ramp back to the ledge overlooking the street and hop down.