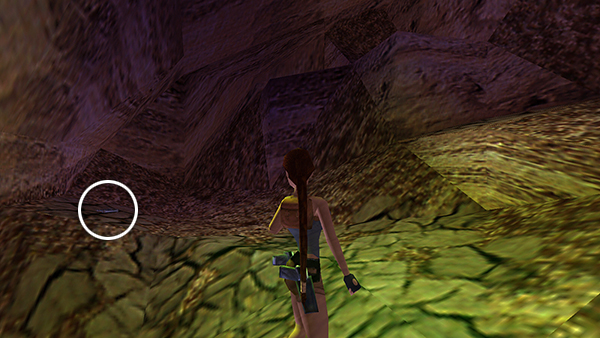 Move up the slope and pick up 2 sets of Uzi clips, one on the left...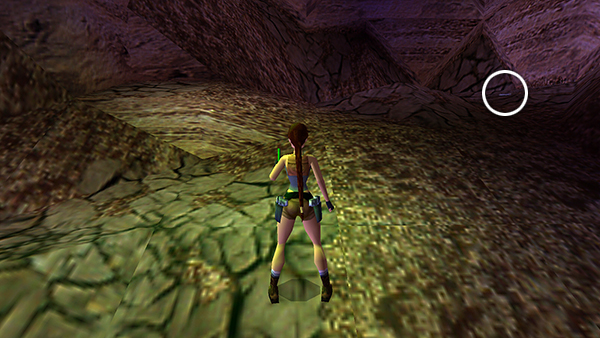 ...and one on the right.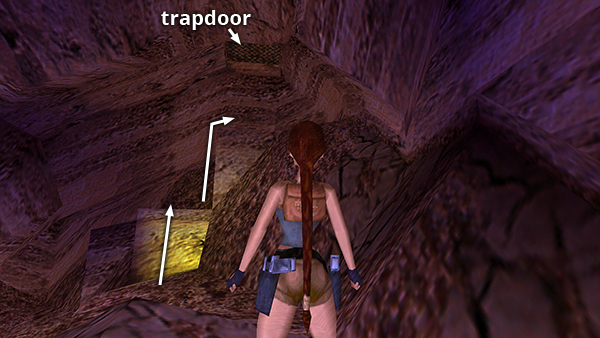 Climb up the blocks to the trapdoor in the ceiling.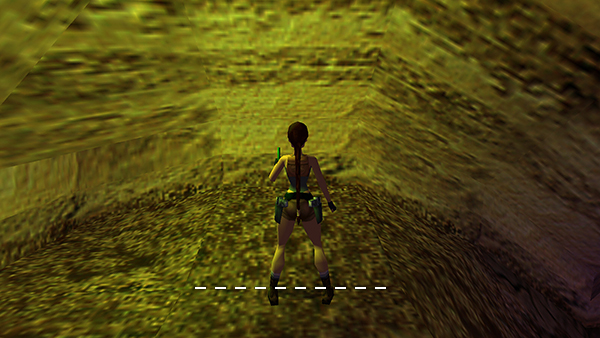 Position Lara at the base of the slight slope below the trapdoor.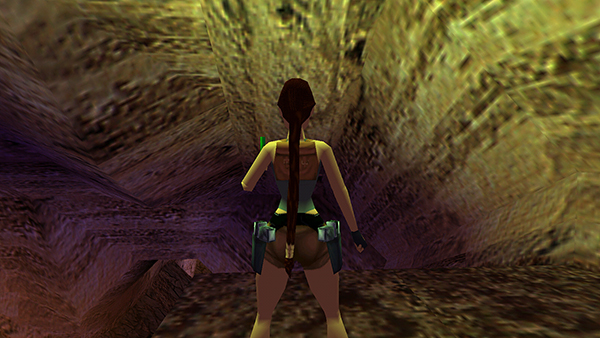 Turn around to face out over the cave.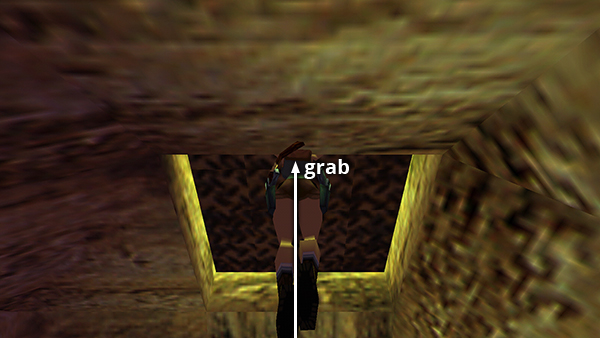 Then jump straight up and hold Action to grab the handle on the trapdoor...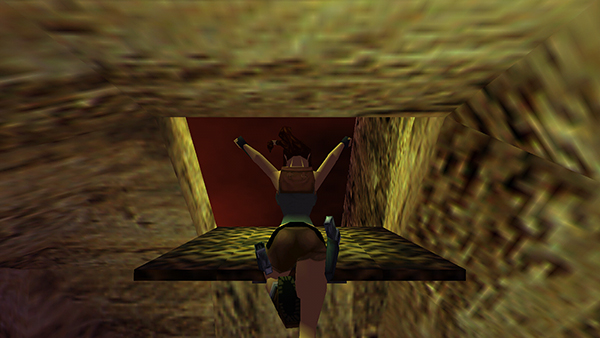 ...to open it.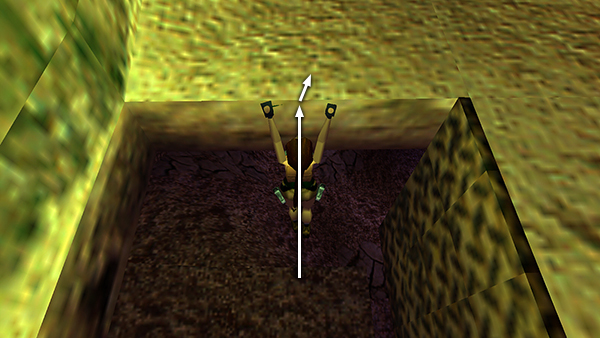 Climb through the trapdoor to the desert above.