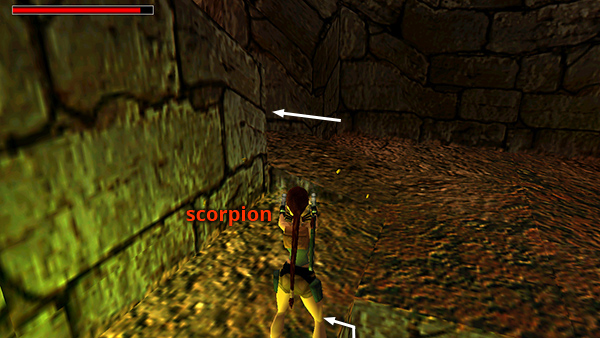 After climbing out of the tunnel into the NORTHEAST CENTRAL MASTABA, kill a black scorpion.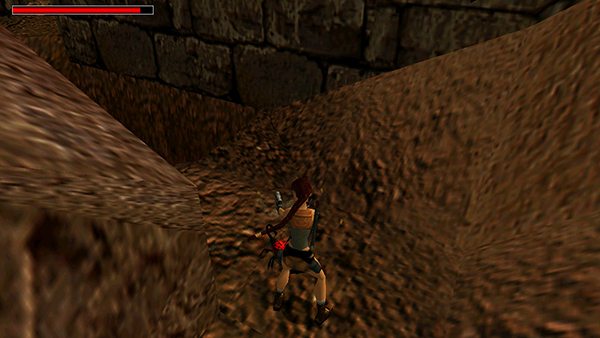 Exit the tomb and kill another scorpion outside.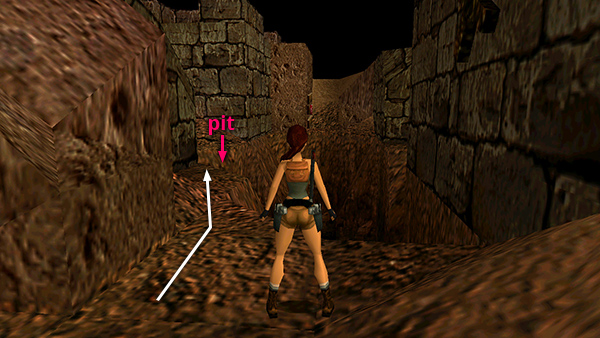 Turn left and walk forward along the edge of the excavation pit.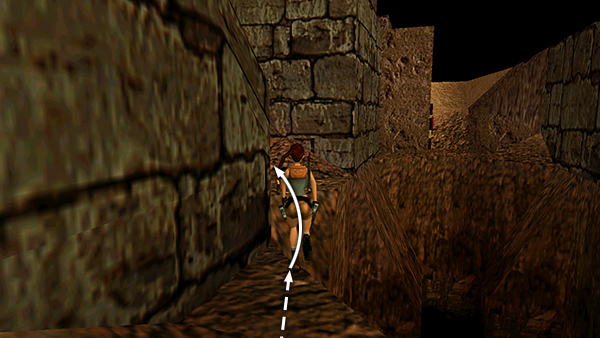 Take a running jump across the pit to the left (north) rim, pressing the Left direction button in-flight if necessary to land the jump.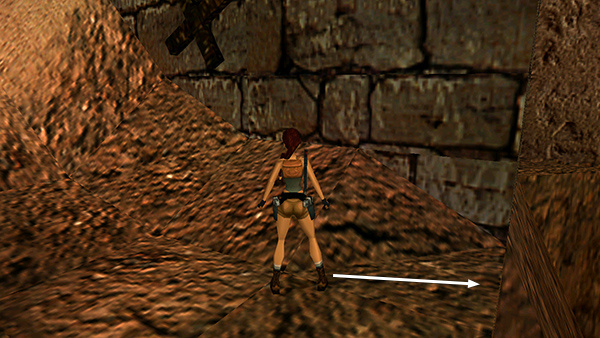 Turn right and move to the edge...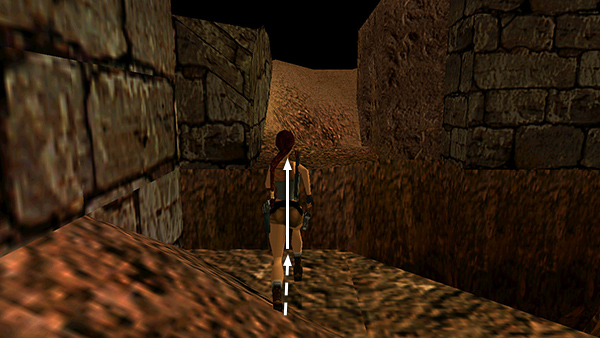 ...so Lara is facing south across the pit. Take a running jump to grab the left side of the far edge.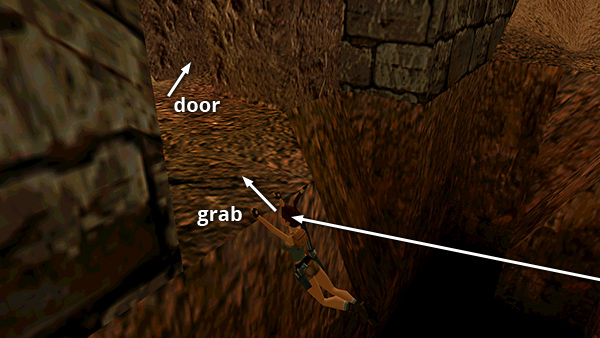 Pull up. Go through the door on the right to enter the SOUTHEAST CENTRAL MASTABA.