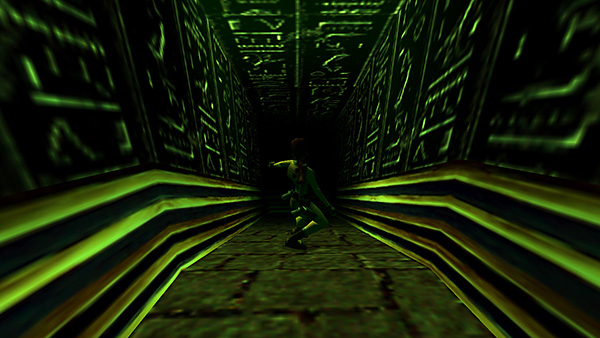 You begin the level sliding. You can light a flare as soon as the level loads, but you'll need to be quick about it or you'll miss the next jump.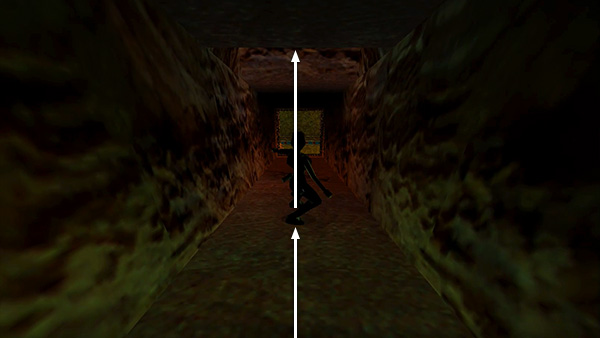 As soon as Lara reaches the red-lit section of the slope, jump to grab the concealed ledge above.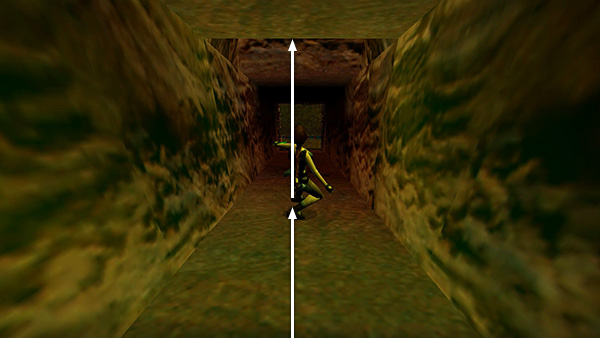 This screenshot shows the same part of the slope illuminated with a flare.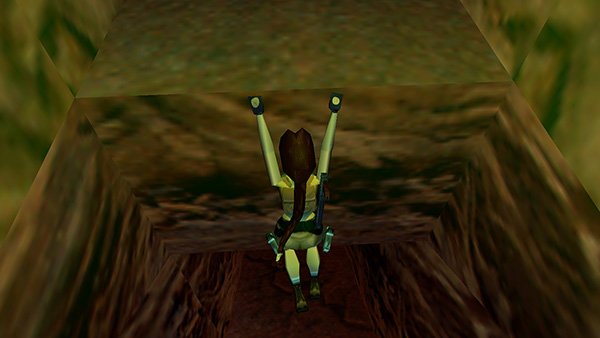 Once Lara grabs the edge...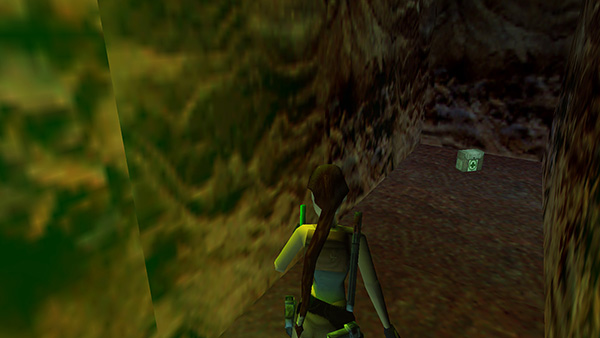 ...pull up to find a SECRET #1 (14/70), a large medipack.