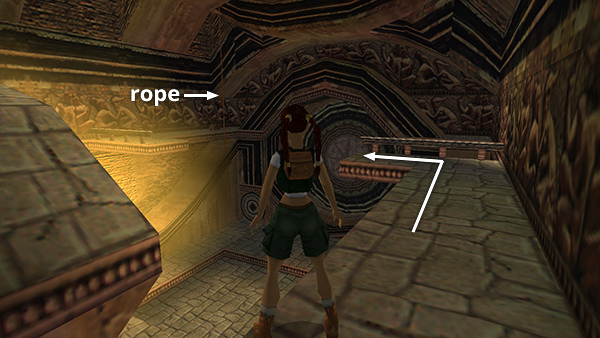 Walk around to the end of the ledge, where it juts out toward the rope.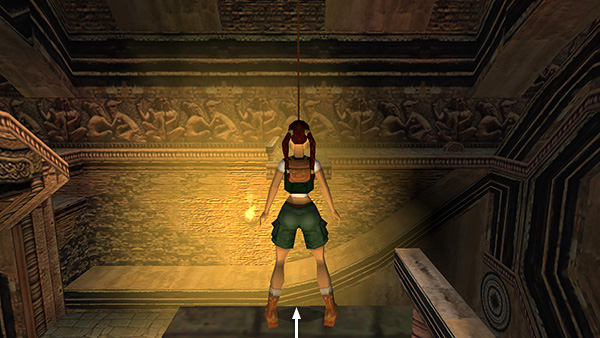 Walk to the edge and use the Walk and direction buttons to position Lara so she's squarely facing the rope.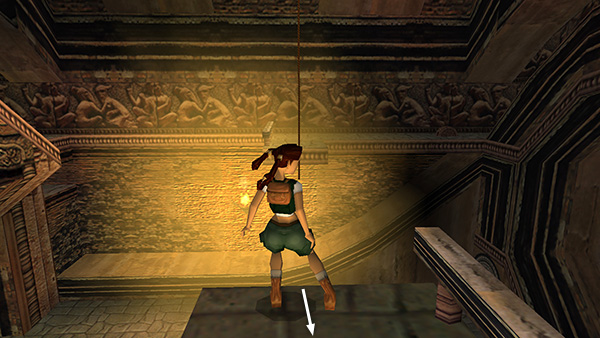 Hop back once...



...then take a running jump and hold Action to grab the rope.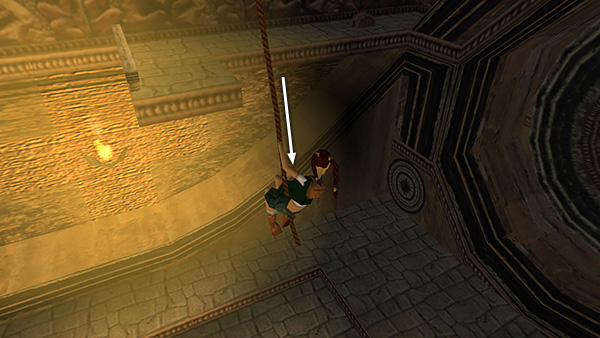 Continue to hold Action to hang onto the rope. You'll get the longest arc if you climb all the way down before starting to swing. So wait until Lara stops swinging and press Back/Down to shimmy down the rope to the bottom.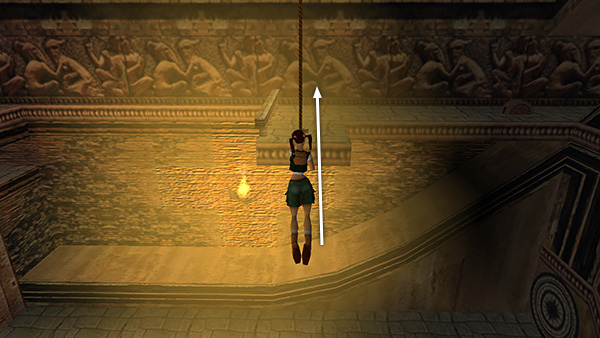 Now press the Sprint/Dash button to swing forward...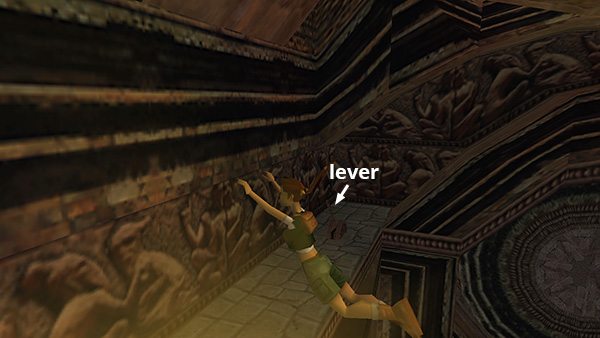 ...then Jump to let go of the rope and land on the ledge. (You could also just release Action to let go, but pressing Jump adds a little extra oomph, which you'll need at times.)