The Hidden City – Third Monolith (Mam) and Relics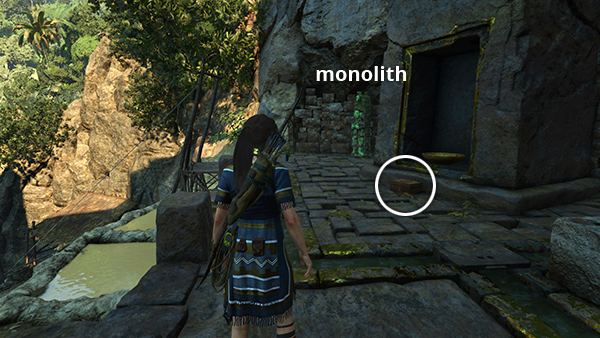 This Fluent Mam Monolith (3/7) can be found at the top of the area with the terraced pools on the northeast side of the city. A relic (12/28) Urpu (Quechua/Day in the Life of the Inca) is lying nearby.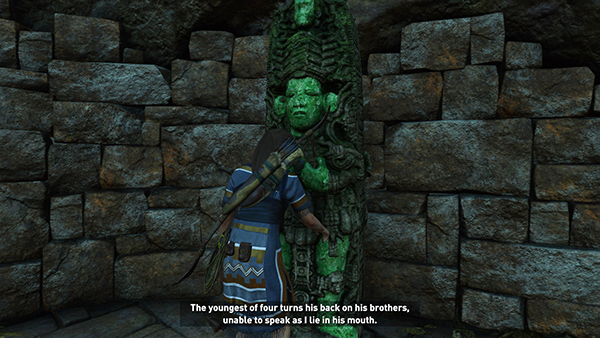 Reading the monolith reveals a clue: "The youngest of four turns his back on his brothers, unable to speak as I lie in his mouth."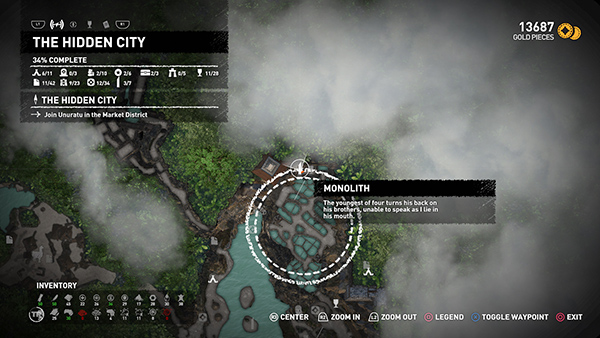 Selecting the monolith on the in-game map shows that the hidden cache is somewhere in the area with the terraced pools.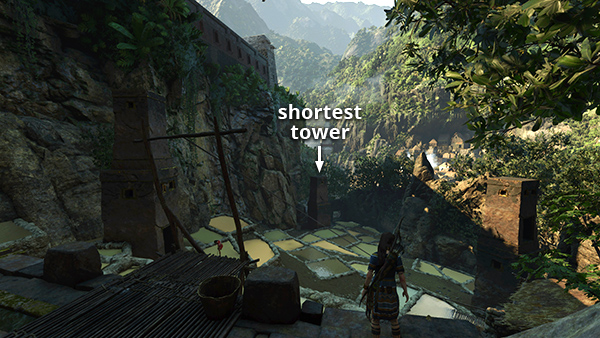 There are four square towers in this area, each of a different height. The cache is buried near the shortest tower (i.e., the "youngest" of the four).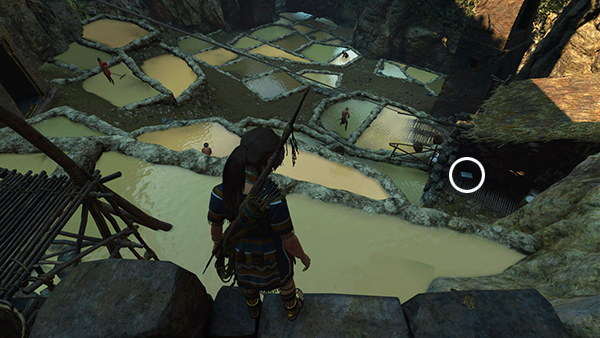 After riding the zip line down from the monolith and relic #12, you'll find relic (13/28) Plastic Penguin (Myth, Magic & Monsters) in the little shed on the right.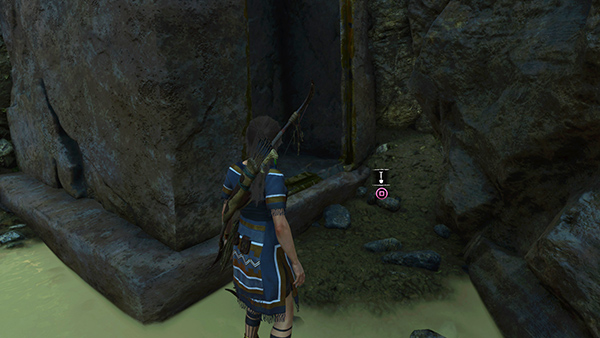 Continue down the hill and go around behind the shortest tower to find survival cache (13/34) buried near its door ("mouth").