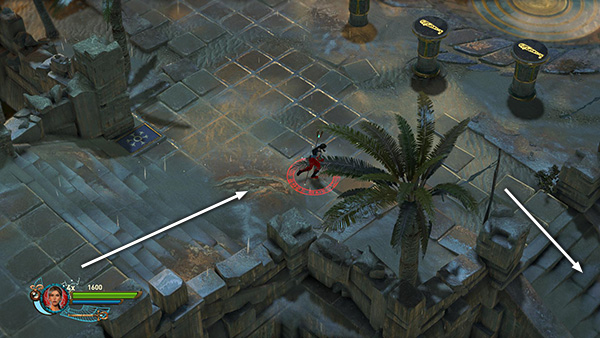 After retrieving the 9th red skull from the water (as described in the main walkthrough), head back toward the shrine, turn right, then go down the next flight of stairs...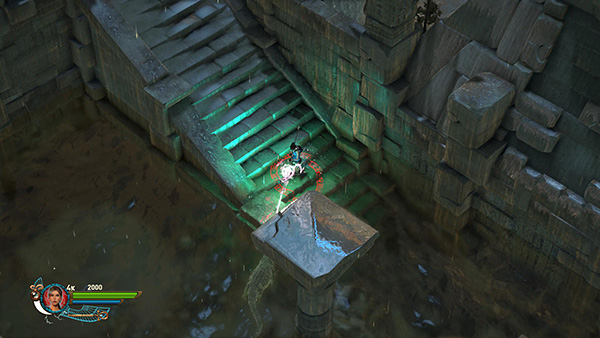 ...to the flooded area below the column where you found the 4th red skull earlier. Kill all the crocodiles lurking in the water here. Some of them will come right up to the stairs so you can shoot them from safety.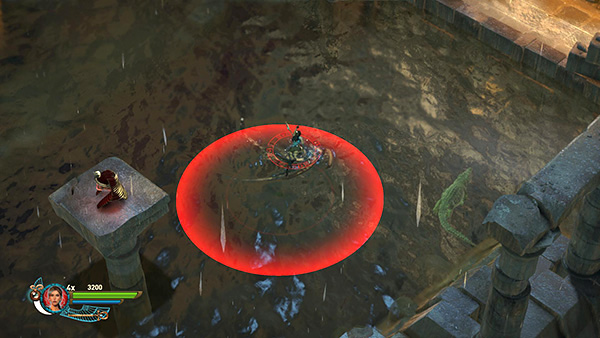 Some you'll need to draw out or kill in the water with remote bombs.
NOTE: The final red skull (10/10) is sitting on a pillar here, but you can't get it until the weather changes again.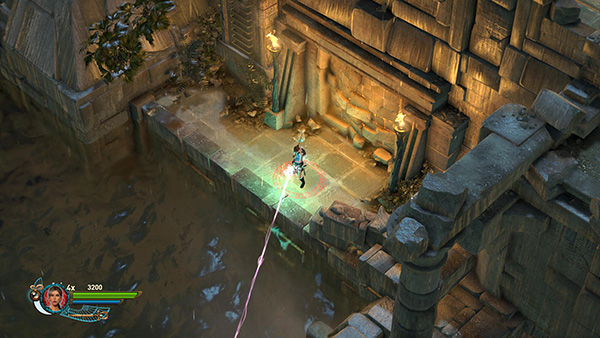 You can also climb out on the ledge in the far right corner and shoot from there. Notice the crumbling wall here. The plan is to break it down with a time bomb.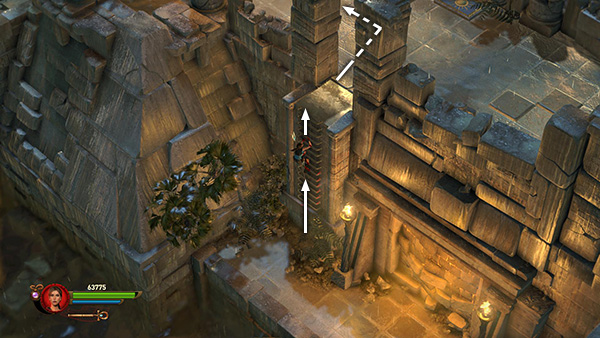 Climb the ladder near the crumbling wall and turn left (or return up the stairs at the other end of the pool).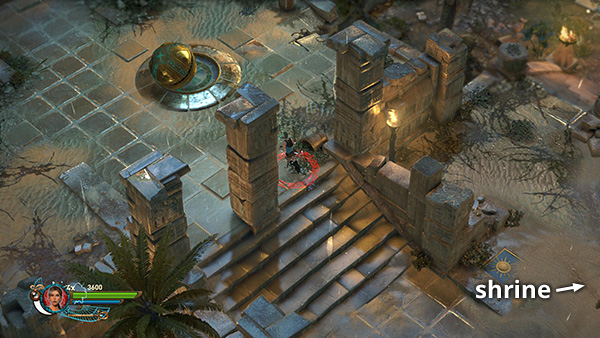 Go past the shrine and up the stairs to the northwest to get a time bomb. Remember to hold the staff up as you move the bomb to prevent it from exploding too soon.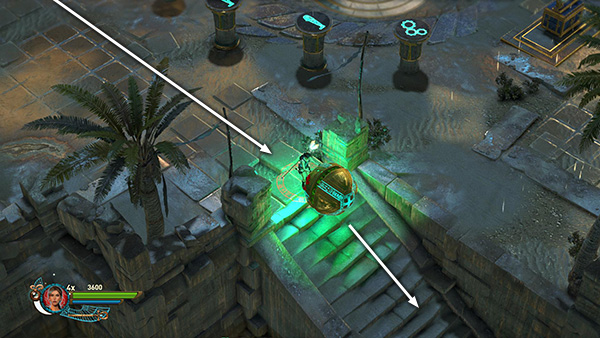 Roll it down the stairs, past the shrine, and then down the next flight of stairs into the pool.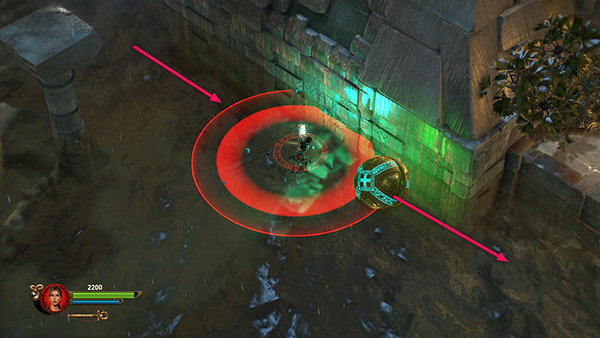 Use remote bombs to move the time bomb across the surface of the water to the far right corner.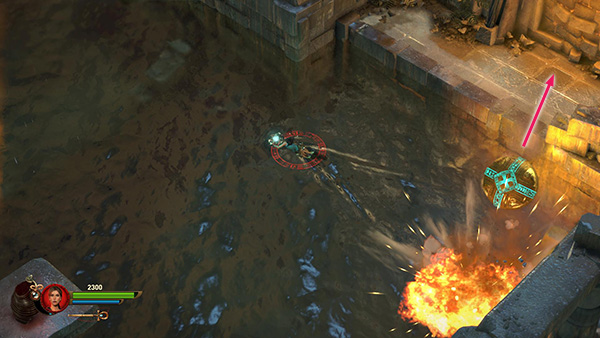 Use another remote bomb to launch the time bomb onto the ledge near the crumbling wall.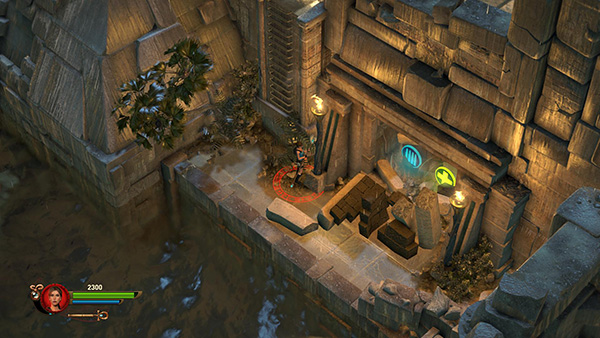 Climb out of the water and guide the bomb into position near the wall. Then let it explode to uncover a MAX AMMO UPGRADE and a MAX HEALTH UPGRADE. Finally, climb the ladder and return to the shrine.