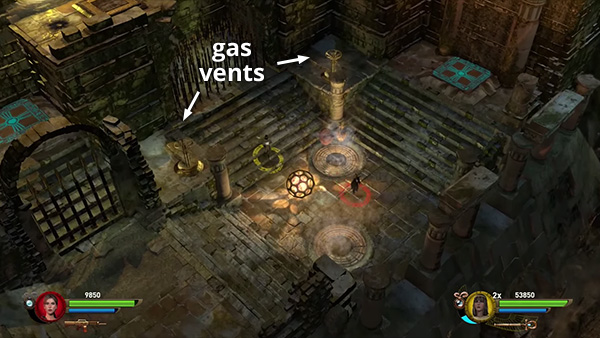 In the co-op game, this room is basically the same except there is a second column with Osiris's glyphs and 2 gas vents on the lower level. Here we see the 2-player version, but the 3- and 4-player versions are the same.



Start by using the staff to raise the column on the right. Then use the shield...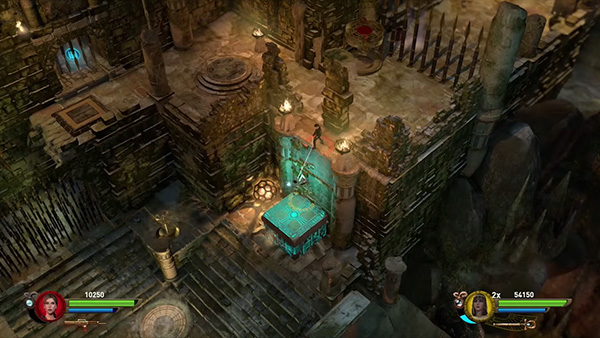 ...and grapple to get both characters onto the ledge above.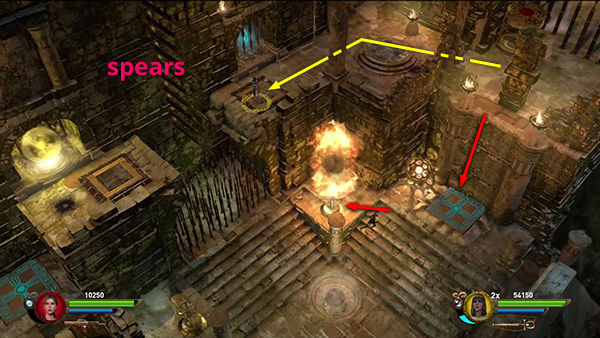 Have Isis/Horus go around to the left and stand on the pressure pad to activate the gas vent below. Then Lara can drop down and light it with her torch. This retracts the wall of spears above the spikes.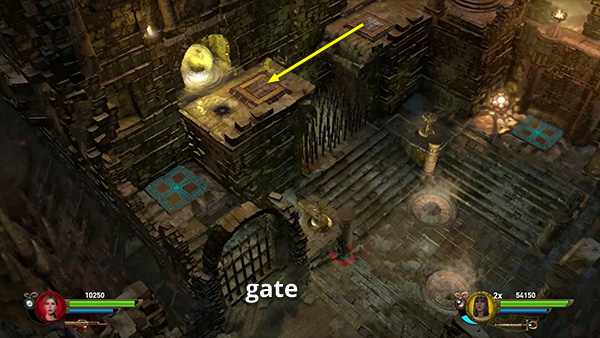 Isis/Horus can then jump across and destroy the Mark of Set in the alcove to open the gate below.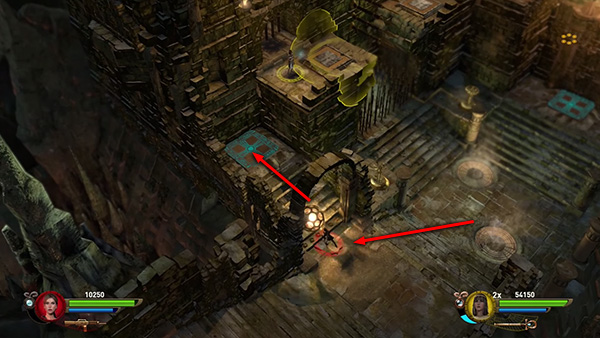 Now Lara can roll the glowing sphere up the stairs and onto the tile with Osiris's glyphs.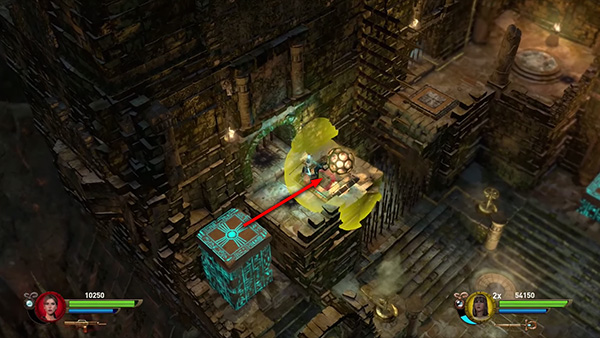 Isis/Horus should the raise the staff to extend a column, lifting Lara and the sphere to ledge above, so she can then roll the sphere onto the pressure pad. Either character can then plant a remote bomb behind the sphere...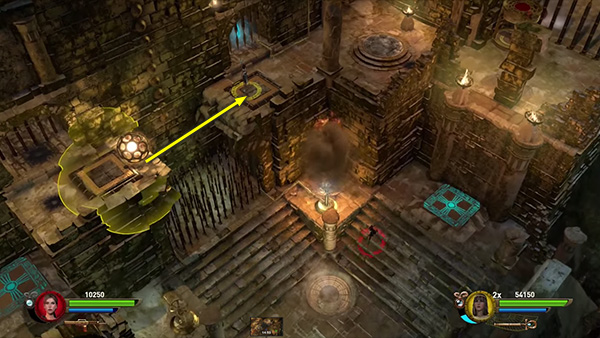 ...jump across the spikes, and stand on the other pressure pad. If the gas vent on the left has not remained lit, Lara can then climb down and light either of the vents to retract the spears.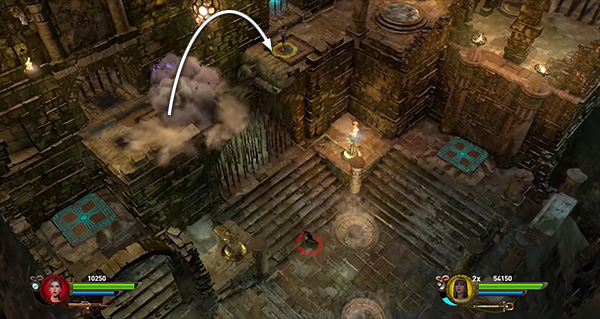 Then detonate the bomb to launch the sphere across the gap. Catch the ball and roll it away from the edge but don't put it in the cage yet.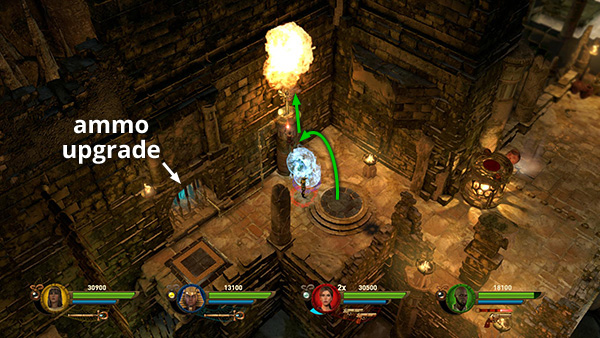 Retrieve the MAX AMMO UPGRADE as shown in the single-player walkthrough, or use a combination of the ball and one character's shield, or two characters standing one on top of the other with shields extended, as shown above, so another character can light the raised gas vent in the corner. Doing so opens the gate so you can reach the upgrade.