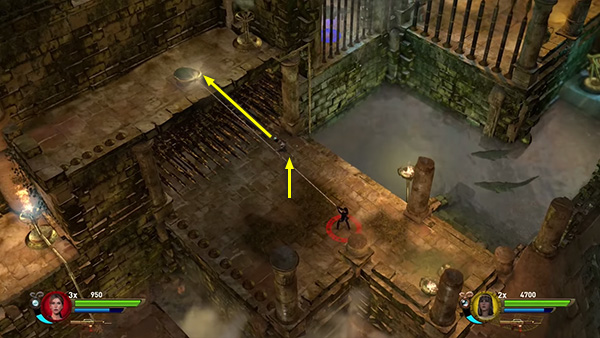 In the co-op game, the golden ring is directly above the spiked wall, so Lara will need to grapple it so Isis or Horus can tightrope walk up to the ledge.



The Egyptian should then move over to the left and let Lara grapple him or her so she can climb up without getting skewered.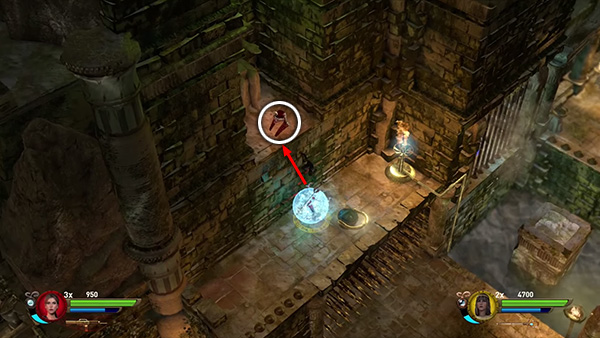 Then the Egyptian can extend his or her shield so Lara can reach the red skull (1/5). Lara should then light the gas vent on the right to heat the pool below, raising another pillar and letting in the next 2 enemies. If you're still working on the spike wall challenge, refer to the tips in the single-player version, here.