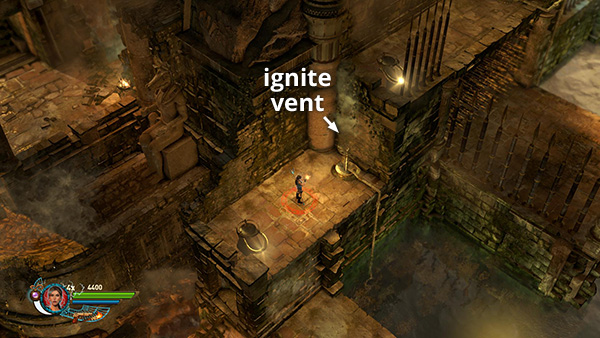 Light another gas vent here to boil the water below, raising a pillar out of the pool, and opening the gates above the pillar. A crocodile warrior appears on the ledge ahead. If you're quick, you can complete a Challenge: Use a Spike Wall to Kill a Sobek Warrior.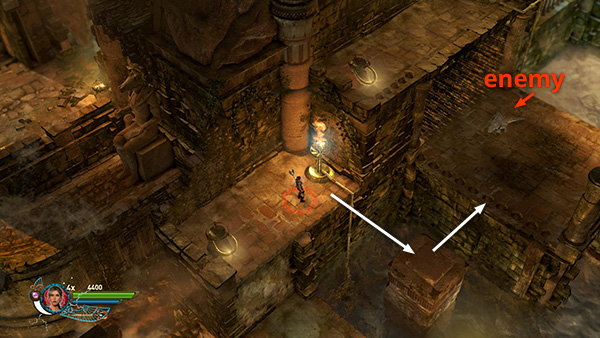 Jump onto the pillar in the boiling pool and from there to the ledge.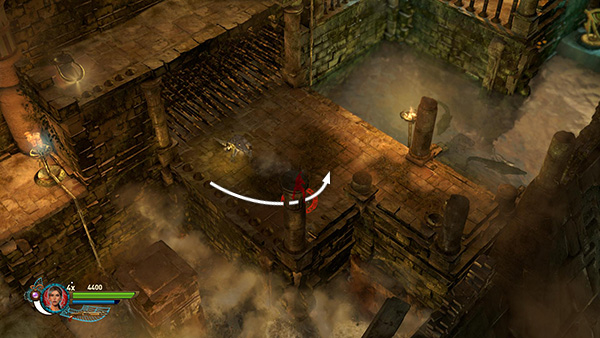 Move around to the right, so the enemy is between you and the spiked wall. Shoot him until he falls down.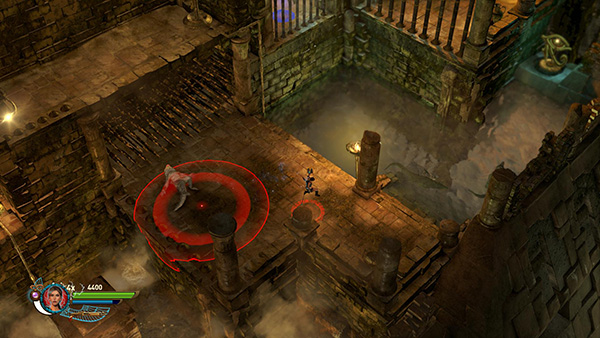 Before he can get up, plant a remote bomb below and to the right of him, so the edge of the blast radius overlaps his body.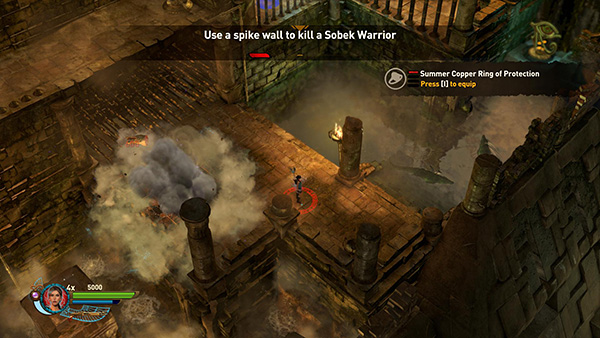 Then detonate the bomb to blast him into the spikes. You should then beat the challenge, unlocking the SUMMER COPPER RING OF PROTECTION (Defense+, Speed+, Daytime or Rainy Only).
Don't worry if you don't get it the first time. You'll have two more chances momentarily.