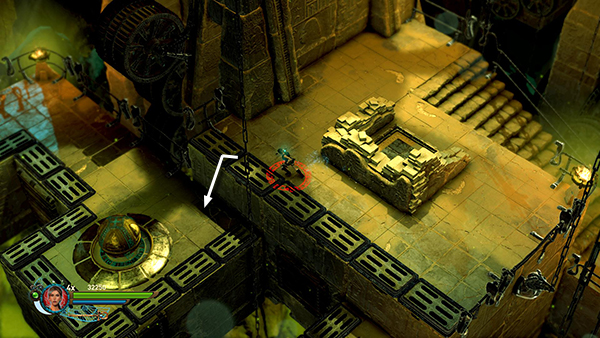 Drop back down onto the ledge where a new time bomb has appeared.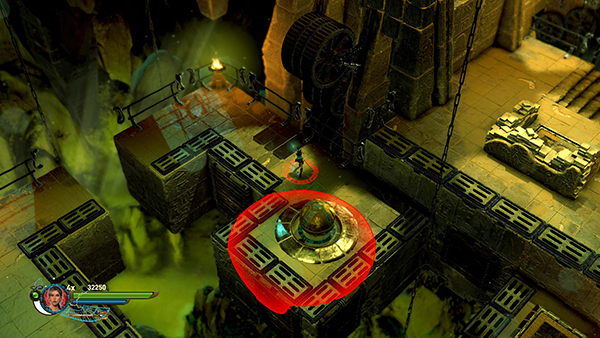 Place a remote bomb on the lower left side of the time bomb.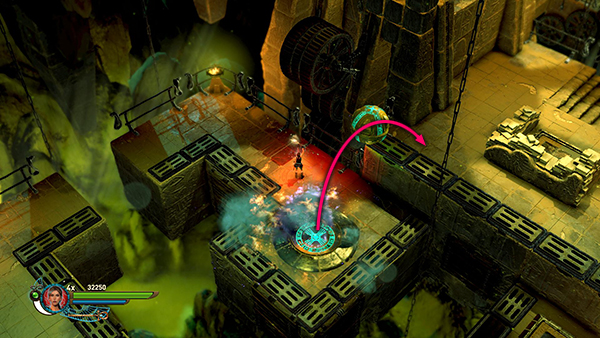 Raise the Staff and detonate your bomb to blast the time bomb onto the upper ledge.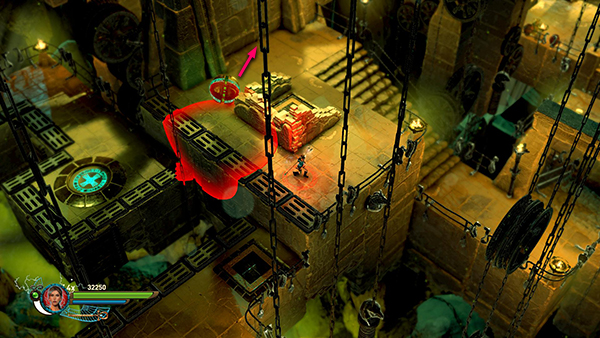 Use more remote bombs to maneuver the time bomb beneath the ledge on the upper left.



Then you can climb onto the time bomb in order to reach the ledge with the red skull (1/5) and other goodies