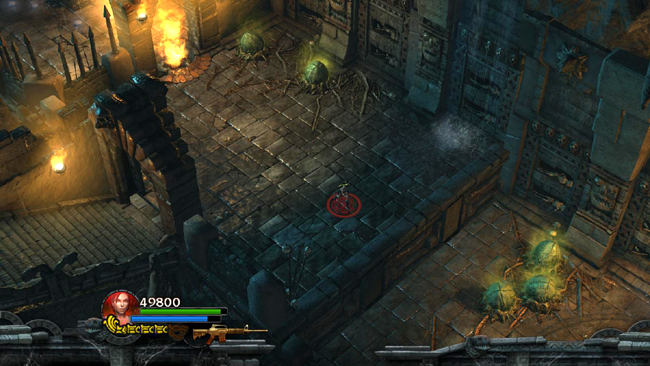 Drop down into the lower area on the right.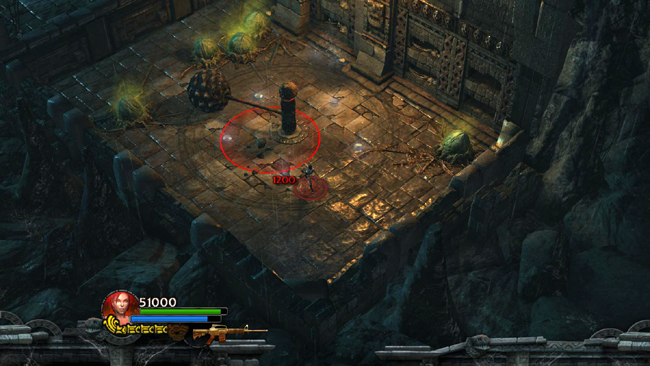 Use a bomb to dismantle the rolling ball trap, just as you did in the Spider Tomb.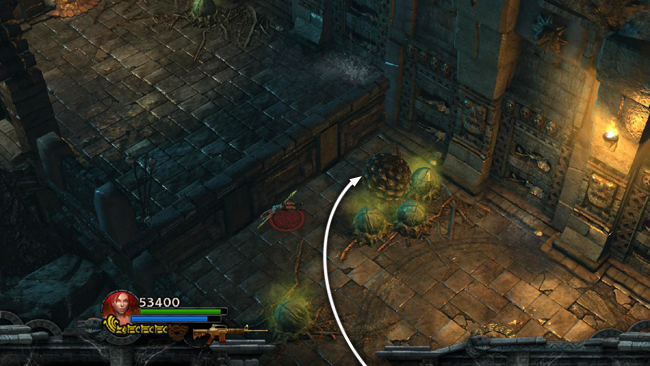 Carefully roll the big ball between the pods on the left side of the room. Push it into the area surrounded by the 3 poisonous pods clustered together and then quickly move out of the way.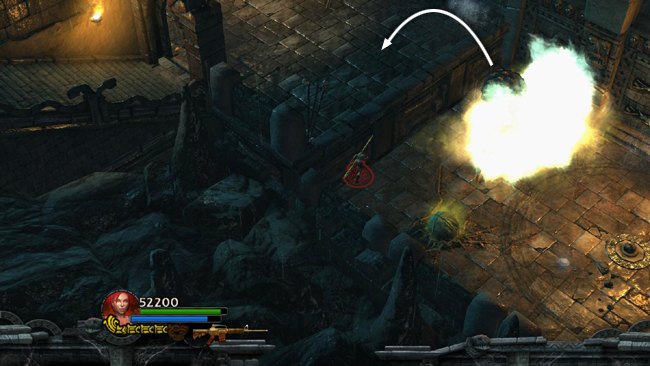 When the pods explode, they catapult the ball onto the ledge above.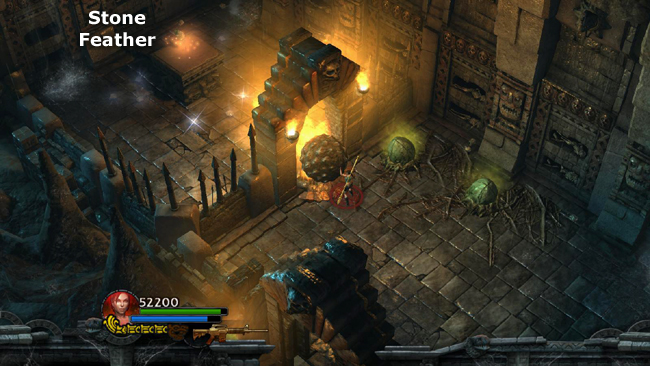 Push it across the upper room and into the fire pit to block the flames. Then hop over it and retrieve some gems and a Stone Feather Artifact (- bomb, + speed).


[Return to the Toxic Swamp Walkthrough]