This is the site of a Reward Challenge: Achieve a hole-in-one. To beat the challenge, you need to use a bomb to catapult the ball into the circular fire pit on the right. The sequence is also shown in a short gameplay video.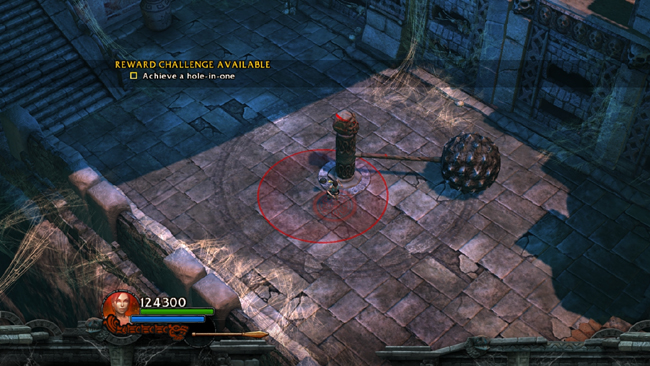 Carefully drop a bomb anywhere near the trap's axle. Then move out of the way.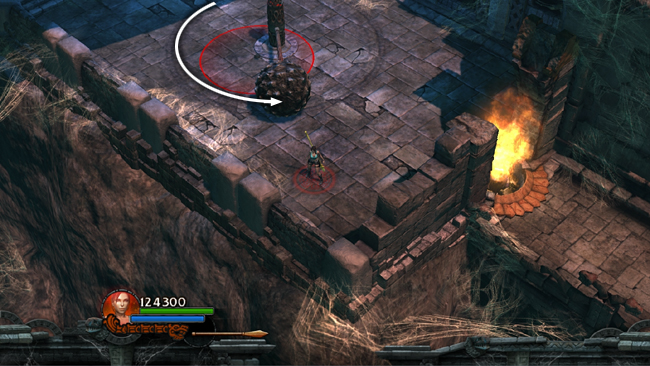 Stand at the lower corner of the room so you can see the whole trap. Now imagine the rolling ball is a clock face, and the fire pit is 6:00. When the ball rolls around to about 7:00, as shown in the screenshot above. . .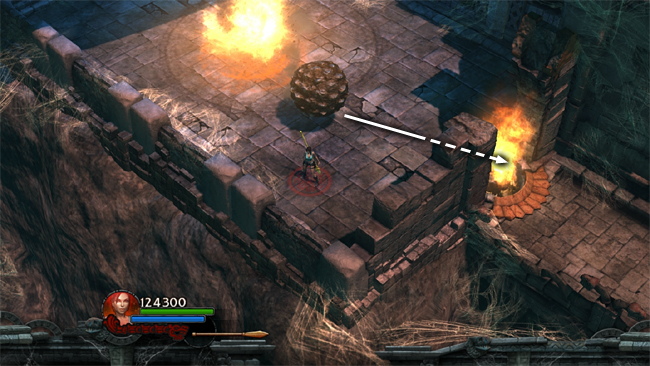 . . . detonate the bomb. This detaches the ball from the mechanism. . .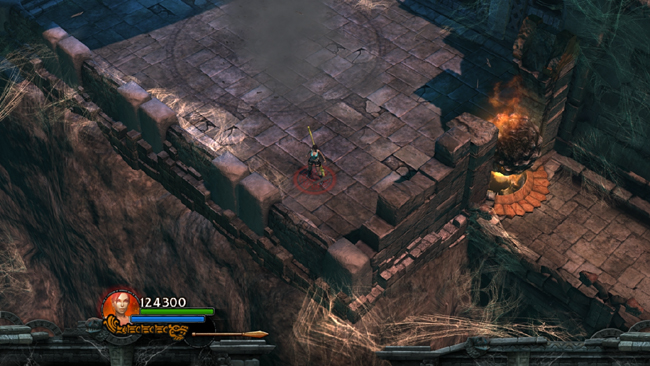 . . . and momentum keeps it rolling right onto the fire pit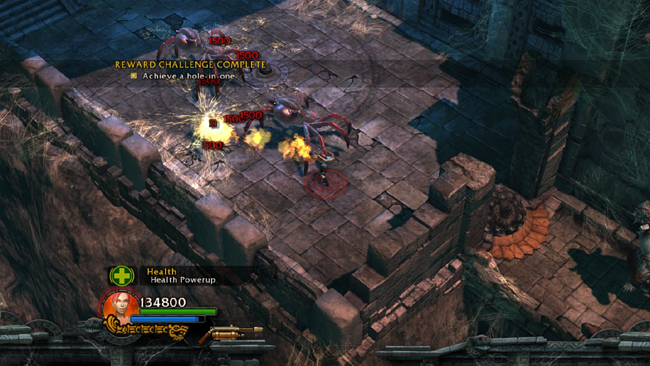 The rewards for beating this challenge are a HEALTH POWERUP and a huge fight involving many spiders and a couple of ogres.


NOTE: In the single-player game, if you don't get the hole-in-one the first time, it's not a problem. After the fight, you can try bombing the ball onto the fire pit again. As long as you bomb the ball instead of pushing it, it counts. This didn't work for us in the co-op game. I'm not sure if this was a glitch or if you need a perfect hole-in-one to beat the challenge.
[Return to the Single-Player Walkthrough or Co-Op Walkthrough]