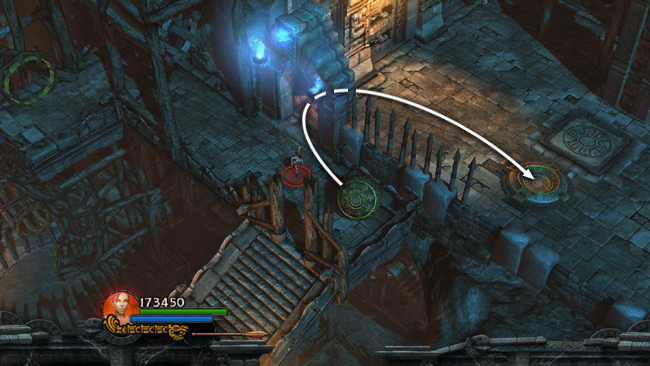 After climbing back down the ladder from the area above, go through the room with the round pressure pad and columns and out the other side to find the BALL you just sent down the chute. Roll it into the room and onto the round pad to raise the medium-sized column.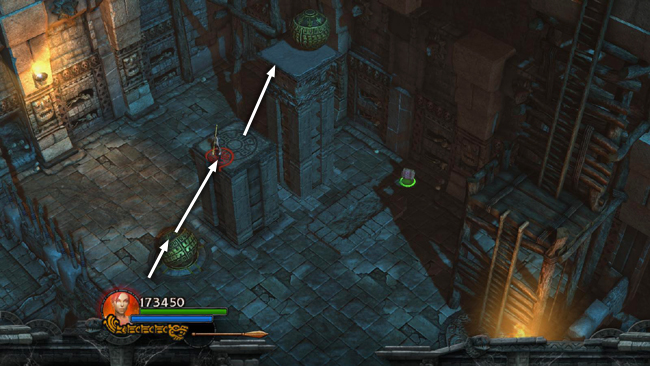 Jump onto the ball. Jump to grab the edge of the medium column and pull up. Jump to grab the edge of the tall column with the 6th LARGE BALL on top and then roll the ball off the edge.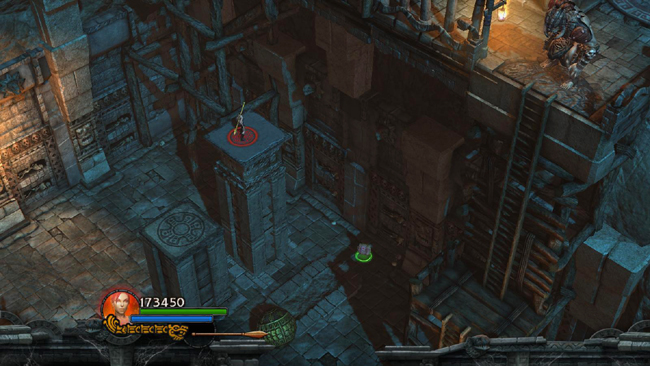 When you do this, an ogre appears on the ledge at the top of the room.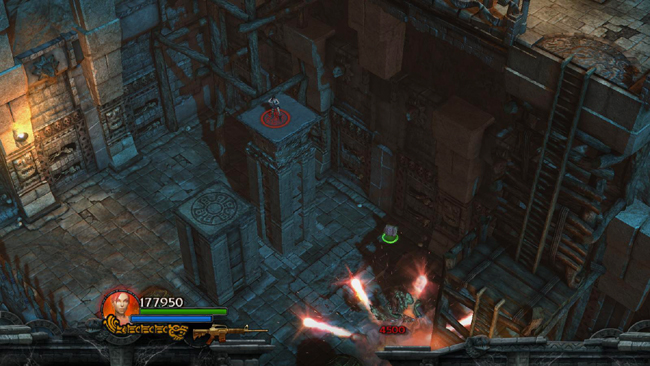 If you start shooting right away, you can probably kill him from atop the tall column.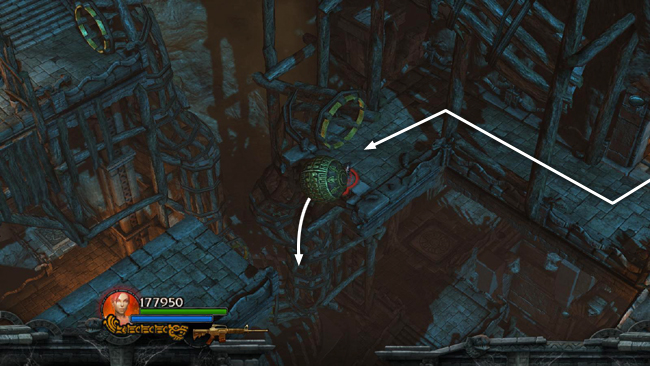 Now climb down and roll both balls out into the hallway, but instead of depositing them into the chute, just push them off the edge of the walkway, as shown above. They'll fall directly into the MAIN ROOM.
If you put the balls in the chute, they'll end up in the ROUND CAGE on the level below, and you'll have to spend time later tipping them into the hole in the center of the cage. Also, as you deposit the first ball in the chute, a shaman will appear on the other side of the gap.


[Return to the Forgotten Gate Walkthrough]