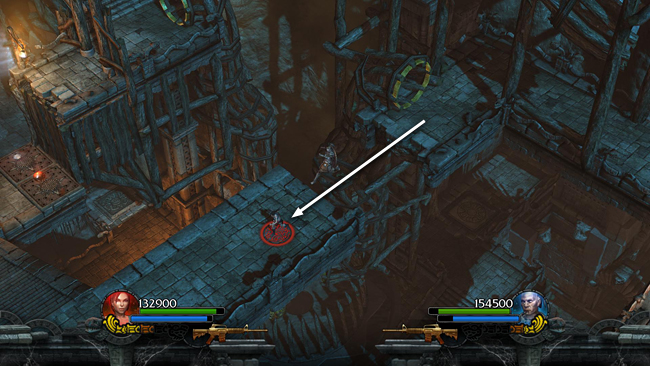 After pushing the 6th and 7th balls off the ledge, jump across the gap onto the walkway to the SW.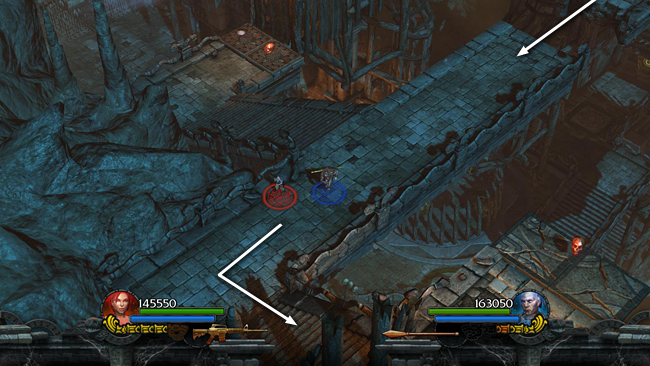 This walkway has flights of stairs leading up and down. Climb the stairs at the end of the walkway to find a red skull (4/10).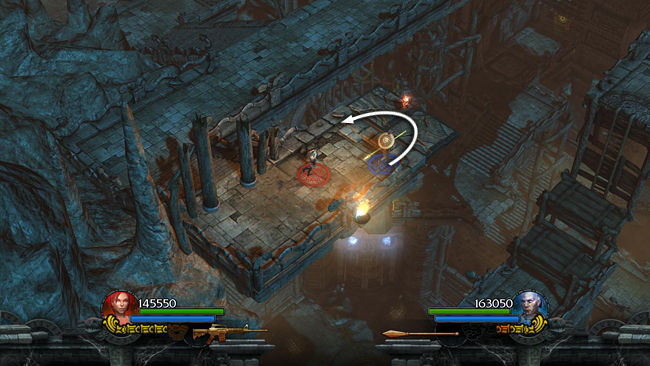 Run onto the break-away tiles to get it and quickly run off before the tiles collapse.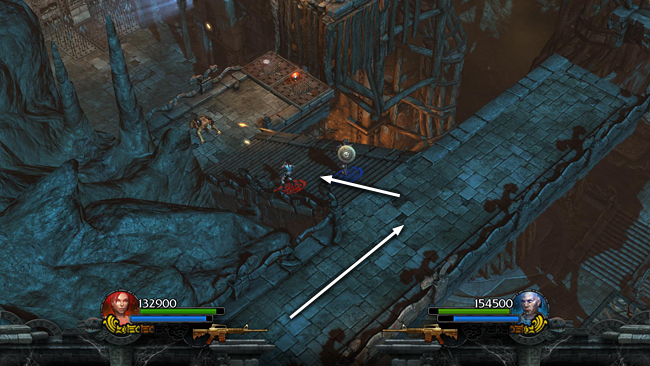 Go back down to the walkway and descend the other flight of stairs. Shoot the enemies that spawn below.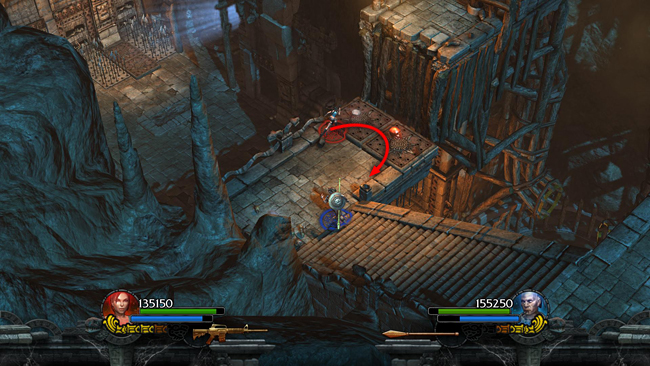 Then carefully retrieve the gem and red skull (5/10) sitting on 2 tiles with retracting spikes. You can do this by running over the spikes, but they extend pretty quickly. You may have better luck if Totec throws a spear into the wall just above the skull. Then Lara can run forward and jump onto the spear before the spikes extend, snagging the skull in the process.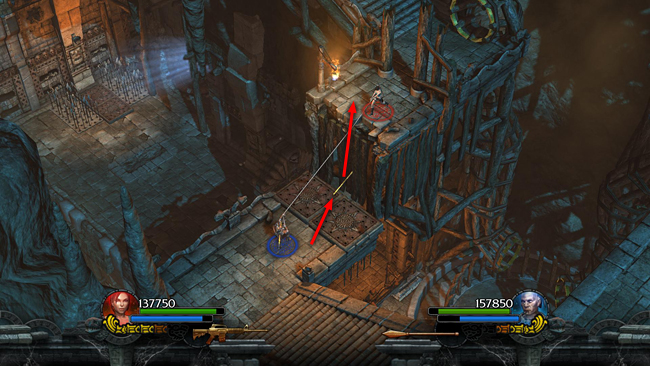 In any case, you'll need to use the spear so Lara can climb onto the ledge above. Then she can grapple Totec and quickly pull him up.


[Return to the Forgotten Gate Walkthrough]