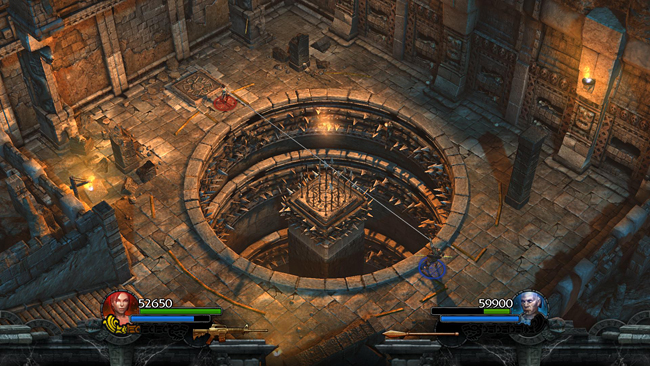 Position Lara on the side of the pit nearest the square pressure pad but don't step on it yet. Position Totec on the opposite side of the pit and have Lara grapple him. Be sure the grapple cable extends directly across the pit, passing over the middle of the square column with the spikes on top.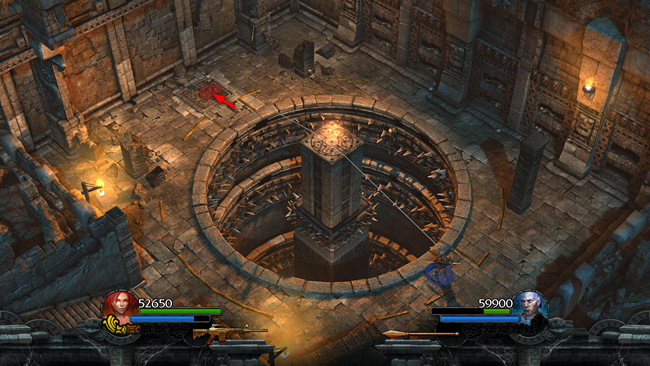 Now have Lara step back onto the pad. This will raise the column and retract the spikes.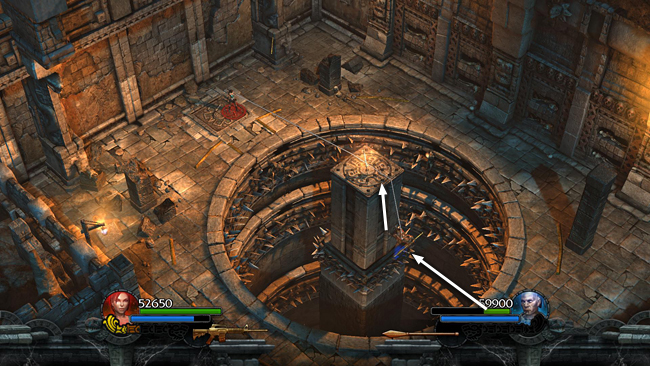 Lara should continue to grapple Totec as he jumps toward the column and climbs up the side of it. Once he reaches the top, she can release the cable.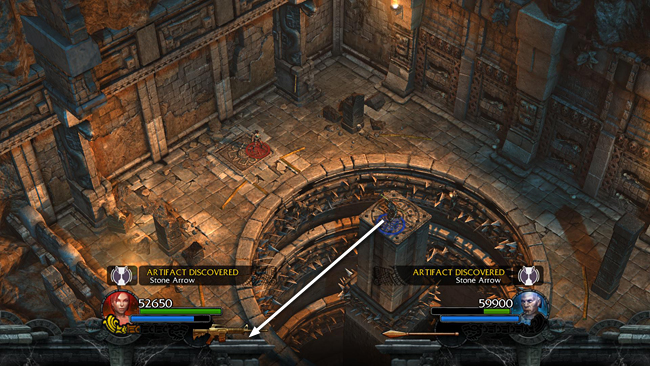 After retrieving the Stone Arrow Artifact (+ weapon, - bomb), have Totec jump down to the edge of the pit so both can return to the main area.


[Return to the Forgotten Gate Walkthrough]