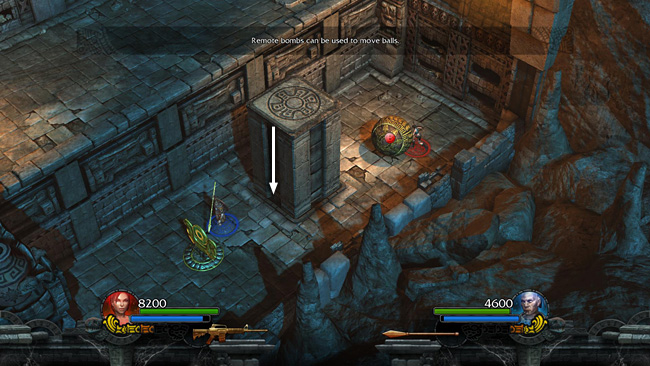 Shoot the bull's-eye target to lower the square column.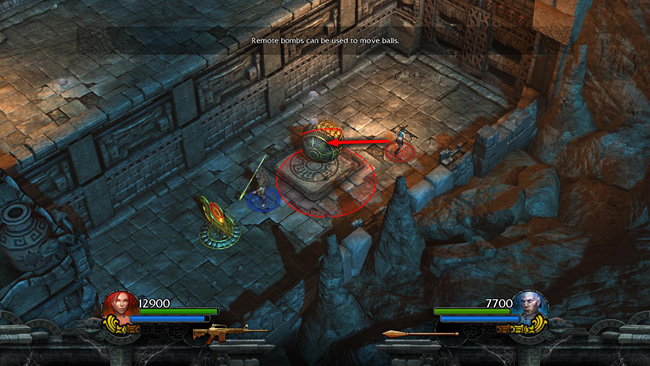 Push the LARGE BALL (2/8) onto the column and drop a bomb on the lower right (SE) side of the column.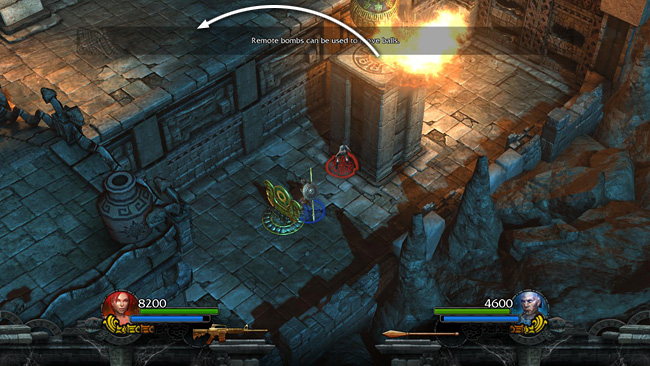 Shoot the target again to raise the column and then detonate the bomb to propel the ball across the gap to the upper level of the room.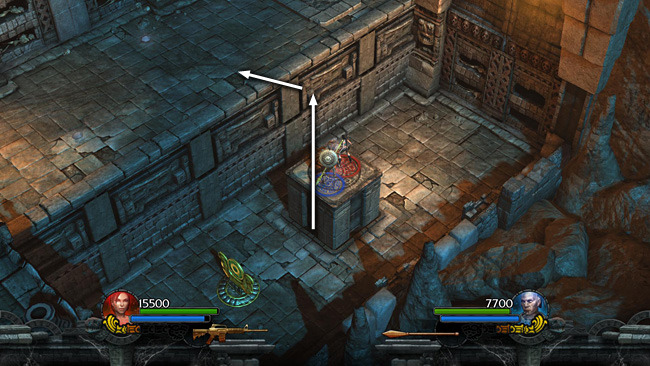 Lower the column once more, stand both characters on it and shoot the target to raise the column and collect the floating gems. Then jump back over to the ledge.


[Return to the Forgotten Gate Walkthrough]