New TOMB RAIDER Ringtones, Podcasts & Other Audio
TOMB RAIDER SOUNDTRACK
Full audio is not available yet. In the mean time, check out this MP3 ringtone featuring a snippet of the TOMB RAIDER main theme. The developers' podcasts also include excerpts from the game's musical score.
TOMB RAIDER RINGTONE

New TOMB RAIDER theme ringtone (MP3)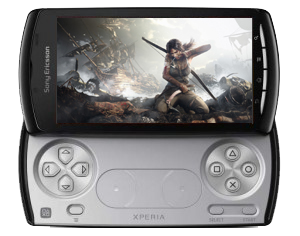 THE CRYSTAL HABIT PODCAST
To keep the fans posted on the latest developments at Crystal Dynamics,
our Community Manager, Meagan Marie, has is producing a series of
audio podcasts featuring developer interviews and Q & A from fans.
These will soon be available on iTunes, but for now you can find them on the
Official Tomb Raider Blog.