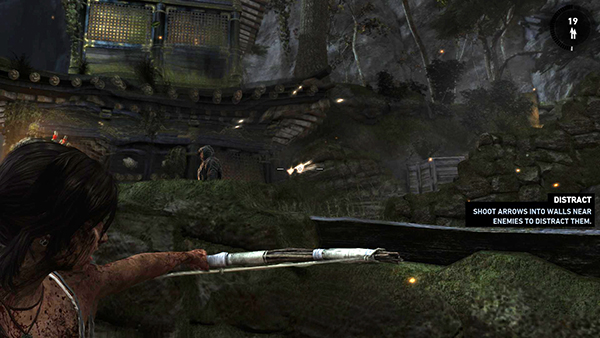 Without moving out from cover, shoot an arrow at the wall a little to the right of the 2 enemies. The man on the right should turn around to look.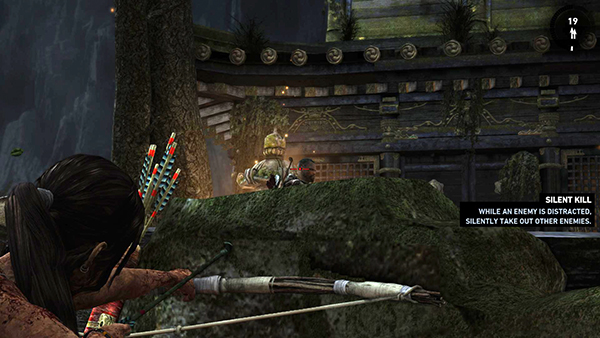 While he's busy, take out the man on the left with a quick headshot.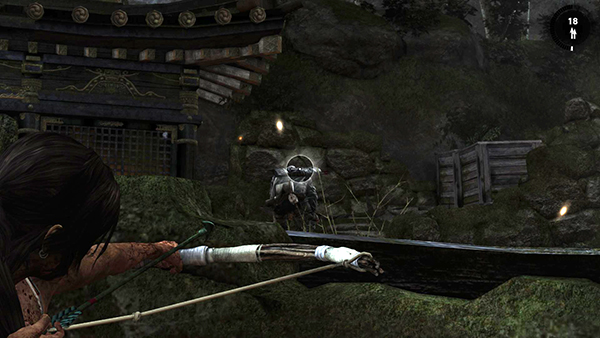 Then, if possible, kill the guy on the right before he realizes what's happening. As long as these two don't have a chance to yell out, no more enemies will appear for now.